This exhibition—a collaboration between the Smithsonian American Art Museum and the Library of Congress—offers a critical reevaluation of his images and the conditions under which they were made, as well as an examination of their continued importance in the photographic canon. Of all his colleagues, O'Sullivan has maintained the strongest influence on contemporary practice, and observations about his images by six contemporary landscape photographers—Thomas Joshua Cooper, Eric Paddock, Edward Ranney, Mark Ruwedel, Martin Stupich, and Terry Toedtemeier—contribute to the exhibition and catalogue.
Framing the West is the first major exhibition devoted to this remarkable photographer in almost three decades and features more than 120 photographs and stereo cards by O'Sullivan, including a notable group of King Survey photographs from the Library of Congress that rarely have been on public display since 1876.
Toby Jurovics, curator for photography, organized the exhibition. For more of Timothy H. O'Sullivan's photographs from the collections of the Library of Congress and Smithsonian American Art Museum, see our Flickr.
February 12, 2010
–
May 8, 2010
Open daily, 11:30 a.m.–7 p.m.
Free Admission
Framing the West: The Survey Photographs of Timothy H. O'Sullivan is organized by the Smithsonian American Art Museum in cooperation with the Library of Congress, Washington, D.C. with support from the Robert S. and Grayce B. Kerr Foundation, the William W. Parker Fund, Paul Sack, the Bernie Stadiem Endowment Fund, Michael Wilson and the Smithsonian's Scholarly Studies Program.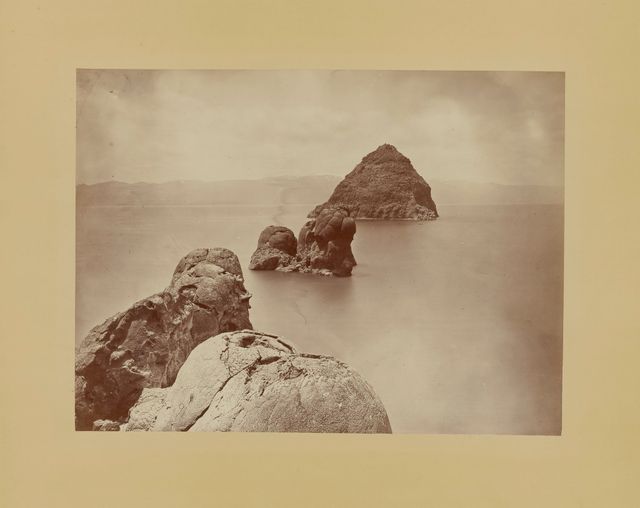 born Ireland 1840-died New York City 1882
O'Sullivan began his photography career as an apprentice in Mathew Brady's Fulton Street gallery in New York City and then moved on to the Washington, D.C., branch managed by Alexander Gardner.