Drawings of ceilings of nine different iconic American buildings are fabricated using a collection of skewed vantage points. Laid near or atop one another, they create layers of both recognizable and abstracted architectural space that change as viewers move underneath. These perspectival illusions operate through the concept of parallax, or how the distance or depth of objects appears to vary when viewed from different lines of sight. Parallax Gap is the Renwick's first foray into commissioning examples of large-scale craft in architecture.
Parallax Gap was designed by FreelandBuck, an architectural design practice based in New York and Los Angeles. Independent curator Helen B. Bechtel coordinated the installation
July
1
,
2017
– February
11
,
2018
Open Daily, 10:00 a.m.–5:30 p.m
Free Admission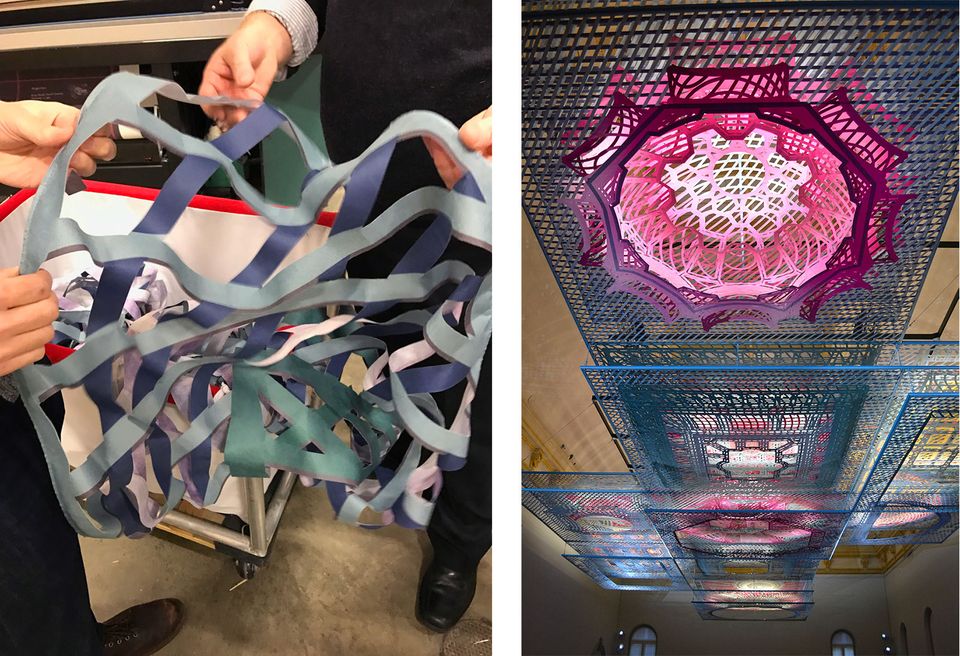 Helen B. Bechtel, independent curator and coordinator of the installation, Parallax Gap, fills us in on the relationship between architecture and American craft. Parallax Gap remains on display at the Renwick Gallery through February 11, 2018.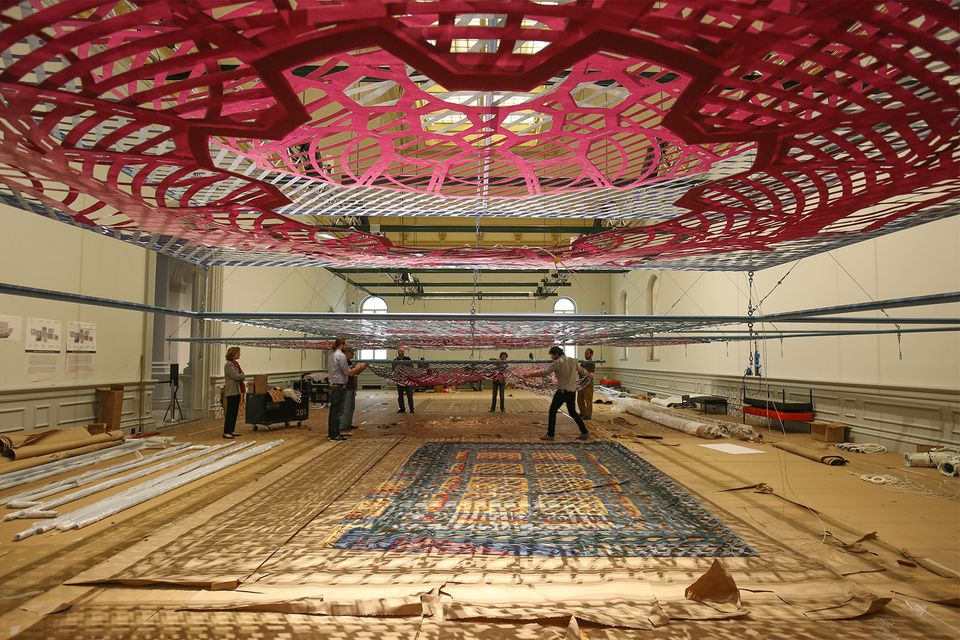 Parallax Gap, an architecturally-inspired work now on view at SAAM's Renwick Gallery is suspended from the ceiling of the Grand Salon and runs the length of the room.