This example of the Greek Slave is studded with the metal points in preparation for replication by the pointing machine—a clever, patented mechanical device used to translate plaster models into multiple marble replicas. A daguerreotype of the Greek Slave and Parian porcelain reduction illustrate the reproduction of this popular sculpture in other formats during Powers' lifetime. X-radiographs of this unique plaster, recently made at the museum's Lunder Conservation Center, encourage audiences to consider ways in which scholarship relies on current technology to interpret the past. Interactive didactic displays and activities—including a special activity for children—invite viewers to appreciate Powers' innovative contributions to nineteenth-century sculpture, while videos of 3-D scanning and a pointing machine in use demonstrate how sculpture tools and techniques have changed since Powers' time.
The exhibition is organized by Karen Lemmey, sculpture curator.
July 2, 2015
–
July 8, 2017
Open Daily, 11:30 a.m.–7:00 p.m
Free Admission
Measured Perfection: Hiram Powers' Greek Slave is organized by the Smithsonian American Art Museum in collaboration with the United States Patent and Trademark Office.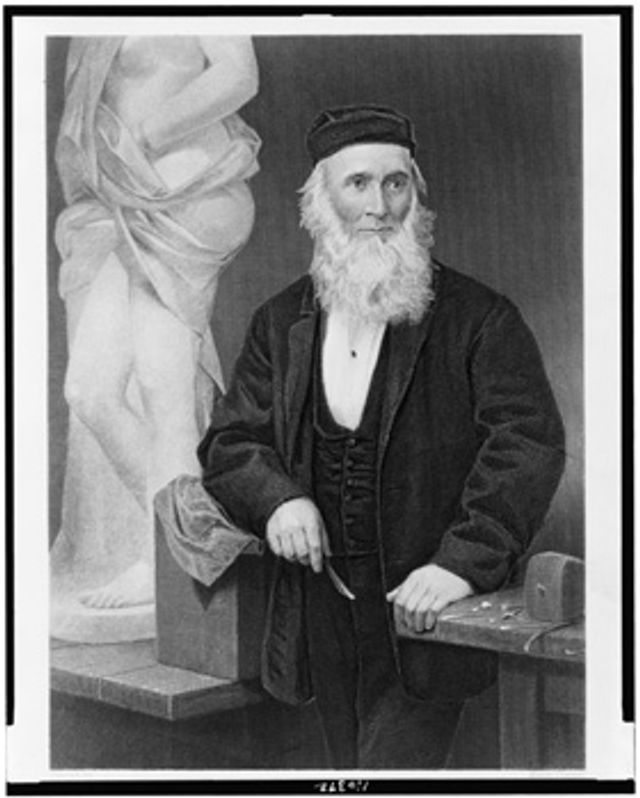 born Woodstock, VT 1805-died Florence, Italy 1873
Born and grew up in Vermont, later lived in Ohio before moving to Florence, Italy, in 1837.