Martin Puryear: Multiple Dimensions includes seventy-two objects, including fourteen sculptures, spanning Puryear's career from his college days to the present. Thirteen works from the SAAM's collection are on display, including Bower, a major wood sculpture, and Cane, a portfolio of woodcuts Puryear created to illustrate a new edition of Jean Toomer's influential 1923 literary masterpiece. Nearly half of the artworks on view have been borrowed from the artist, and several are being shown publicly for the first time.
The presentation at SAAM also focuses on the importance of Puryear's public art and features maquettes and drawings for several of his major outdoor public sculptures, including Bearing Witness, installed at the Ronald Reagan Building in Washington, DC, and the new 40-foot-tall Big Bling, which debuted May 16 in Madison Square Park in New York City.
Puryear was born and raised in Washington, DC. After earning a bachelor's degree in fine art from Catholic University, he was a Peace Corps volunteer in Sierra Leone from 1964 to 1966. Several drawings are from these formative years, where he was inspired by the region's plants, animals, buildings, and people. Since then, Puryear has returned to many of these themes, experimenting with scale, materials, and varying levels of abstraction. Motifs such as the Phrygian cap, human heads, and vessels are meditations on powerful, universal concepts such as freedom and shelter, distilled into their essential forms. The exhibition examines this evolution, offering a 360-degree view of the creative process of a contemporary master.
The exhibition is organized by Mark Pascale, the Janet and Craig Duchossois Curator of Prints and Drawings at the Art Institute of Chicago. Sculpture curator Karen Lemmey is coordinating the exhibition at SAAM with former deputy chief curator Joann Moser. Washington, D.C. is the final stop for the exhibition's national tour.
May 26, 2016
–
September 4, 2016
Open Daily, 11:30 a.m.–7:00 p.m
Free Admission
Martin Puryear: Multiple Dimensions was organized by the Art Institute of Chicago. The exhibition at the Smithsonian American Art Museum is made possible by generous support from Leslie Berriman and Nion McEvoy, Fern and Hersh Cohen, Crown Equipment Exhibitions Endowment, James F. Dicke Family Endowment, Tania and Tom Evans Curatorial Endowment, Nancy and Carl Gewirz, Raymond J. and Margaret Horowitz Endowment, Paula and Peter Lunder, Matthew Marks Gallery, Michael A. and Marilyn Logsdon Mennello Endowment, the Share Fund, and the Elizabeth B. and Laurence I. Wood Endowment.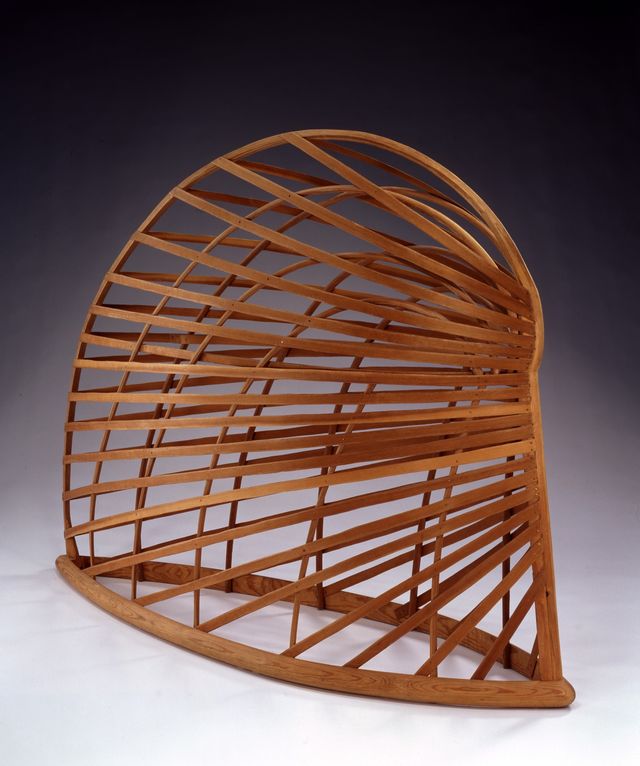 born Washington, DC 1941
One of the most important American sculptors working today, Martin Puryear (born 1941) is known for refined, handmade constructions, primarily in wood. Puryear's abstract forms, while evocative and familiar, elude specific or singular interpretations.