"The Prints of Sean Scully" presents for the first time at the museum a selection of 57 works from a master set of prints that was acquired in 2001. Scully chose the Smithsonian American Art Museum as the only museum in the Unites States to receive a complete master set. The artist's prints range from large-scale, monumental compositions reminiscent of the paintings to smaller, more intimate expressions of the artist's ideas. Although certain themes recur in both his paintings and prints, Scully considers them independent and complementary. Joann Moser, senior curator for graphic arts, selected the prints and illustrated books featured in the exhibition.
May 17, 2007
–
October 7, 2007
Open daily, 11:30 a.m.–7 p.m.
Free Admission
"The Prints of Sean Scully" is organized and circulated by the Smithsonian American Art Museum with support from Gisele Galante Broida, Don Brown, Ruth Holmberg and Norfolk Southern Corporation. The exhibition's tour is supported in part by the C.F. Foundation, Atlanta and the William R. Kenan Jr. Endowment Fund.
The catalogue raisonné of Scully's prints is published by the Institute of Modern Art in Valencia, Spain. The text features an essay by curator Joann Moser.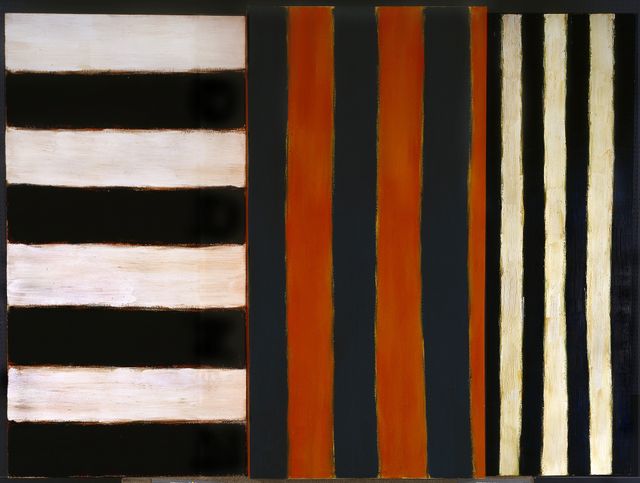 born Dublin, Ireland 1945
Scully was born in Dublin, Ireland, in 1945 but was raised in London, where his family moved in 1949.