Experience the Museum Your Way
Smartify's free personalized tours are tailored to your interests and the time you have available. Simply answer a couple of quick questions and we'll hand pick a collection of unmissable objects and captivating stories just for you.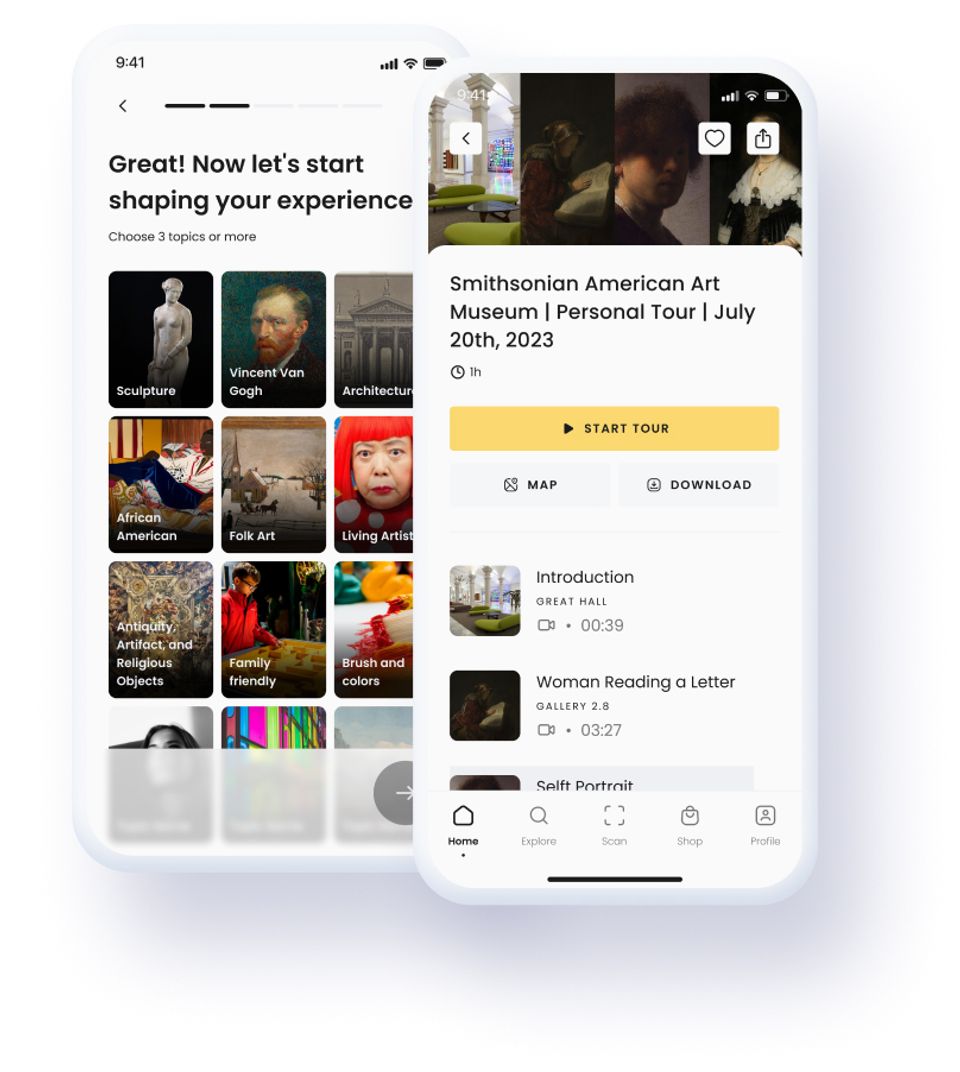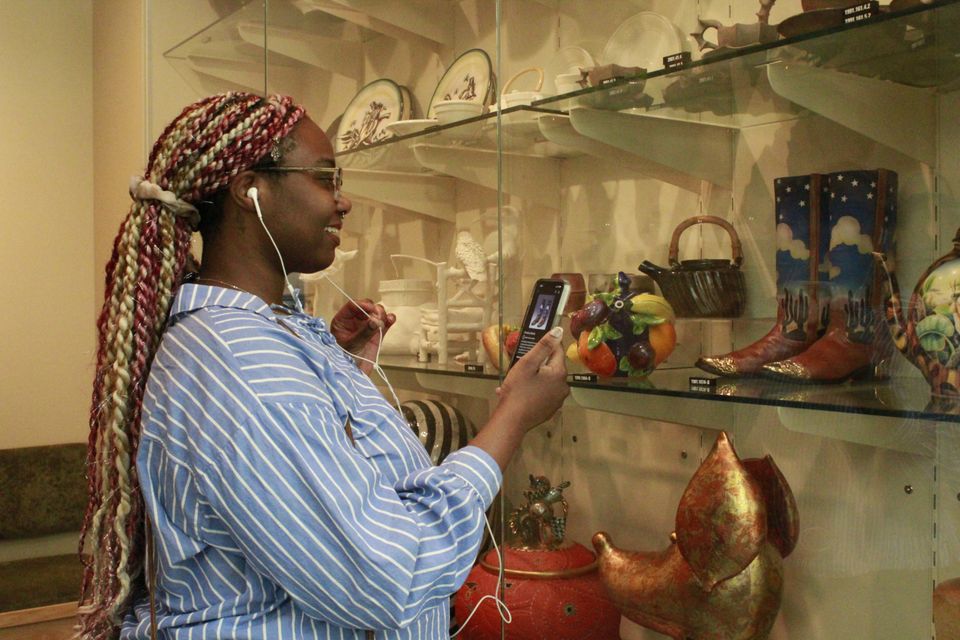 Be Your Own Guide
Explore the collection at your own pace with Smartify as an expert in your pocket. When something catches your eye, scan it with the app to discover its story.
You can also enjoy all your audio guides at home. Just choose one of the tours below to get started.
Collection Highlights
Discover selected works from the Smithsonian American Art Museum's collection alongside works from the National Portrait Gallery. With guest speakers including artists Kay Walkingstick, Alison Saar and Secretary Lonnie Bunch, deep dive into some of the most exciting works in our museum and discover new ways to experience them. Further immerse yourself in the collection with specially commissioned musical responses to the works. This is an intimate and personal look at world-class art.
Historic Building Tour
Did you know? Our building was the original US patent office. The third oldest building in DC! Far more than a simple civic space, the patent office was the heart of America's early drive to inspire innovation. In this building thousands of miniature patent models were displayed for the public to learn from. Going on to host Lincoln's 2nd inaugural ball, wounded soldiers during the civil war and poet Walt Whitman our building has a storied history. Featuring the voices of historian Charles Robertson, Smithsonian Choreographer in Residence Dana Tai Soon Burgess and the architect Annabelle Selldorf. Take this tour to uncover the secrets within our walls.
American Voices and Visions
Created specifically to complement the reopening of the modern and contemporary galleries on the third floor, this tour takes you to the heart of each artwork on display featuring the voices of the artists themselves.