Bring the Smithsonian American Art Museum to your institution! Book one of our preeminent touring exhibitions today and share our collection with your community.
For 70 years, SAAM has been dedicated to making its permanent collection and special exhibitions available across the United States through our traveling exhibition program. This program is designed to offer institutions ready access to showcase new scholarship and collaborate with SAAM's expert team. In turn, these traveling exhibitions allow us to expand our audience and to ensure that more Americans enjoy the most significant and inclusive collection of American art in the world.
Sign Up for Our Traveling Exhibitions Newsletter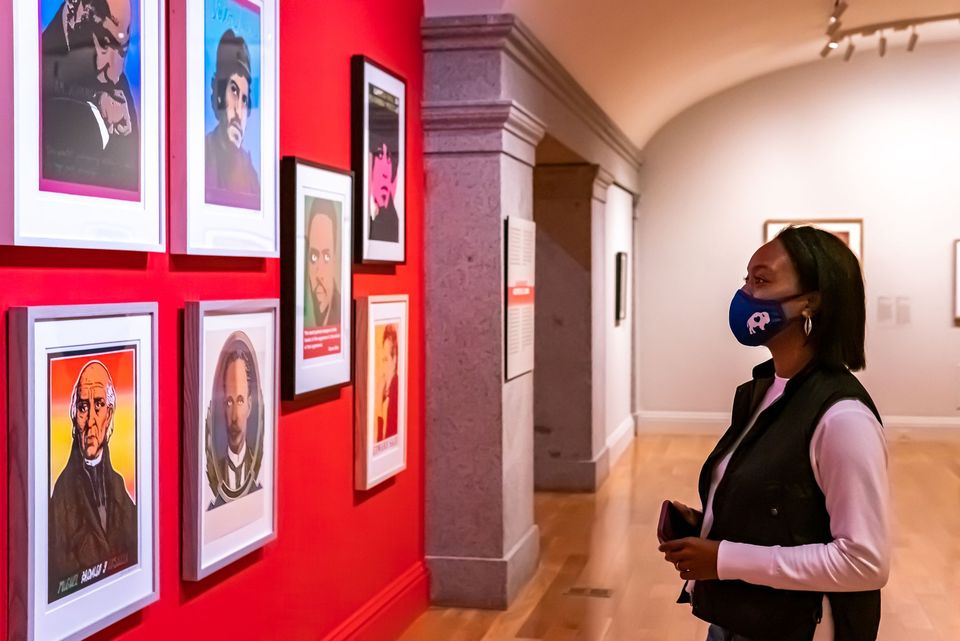 Museum professionals are encouraged to sign up for our regularly circulating email newsletter. Be the first to know about what exhibitions are available for booking and learn more about ways to bring SAAM artworks to your institution.
Ready to bring a SAAM exhibition to your institution? For more information about booking traveling exhibitions, pricing, checklists, and spacing requirements please contact Jennifer Lee, senior assistant registrar at AmericanArtTravel@si.edu, or call (202) 633-8478.
General Requirements for Exhibitors
The exhibitor must be a nonprofit institution, essentially educational and aesthetic in purpose, that collects works of art and exhibits them to the public.
The exhibitor must have available professional staff trained in handling artwork.
The exhibitor must meet climate and security requirements and must submit an American Association of Museums' standard facilities report.
Scheduling and Participation Fees
Exhibitions are usually scheduled for twelve-week periods, allowing a few weeks between venues for packing and shipping.
Participation fees vary from exhibition to exhibition and include costs of preparing the works for travel, packing, crating, transportation (including couriers if necessary), and insurance under the museum's policy.
For information about current fees, please contact Jennifer Lee, Senior Assistant Registrar at AmericanArtTravel@si.edu or call (202) 633-8478.
Available Exhibition Materials and Services
Published catalogues, brochures, and additional materials may be available.
Three working copies of the catalogue will be provided free of charge, with additional copies available to be ordered at a discount.
Posters, notecards, and other items may be available at a discount for resale in the exhibitor's shop. Visit our online shop for examples of our products.
A sample press release may be sent to each exhibitor, along with images that can be used for publicity.
Exhibition labels and intro panel text are provided electronically in Microsoft Word format.
Standards-based educational resources for grades K-12 may be available online and adaptable to traveling exhibitions and with support from the Education Department. Including artist interviews, lesson plans, and interactive online activities. Ask about real-time videoconference programs for schools and adults. Curators may be available to lecture on request.
Exhibitions Available to Book Now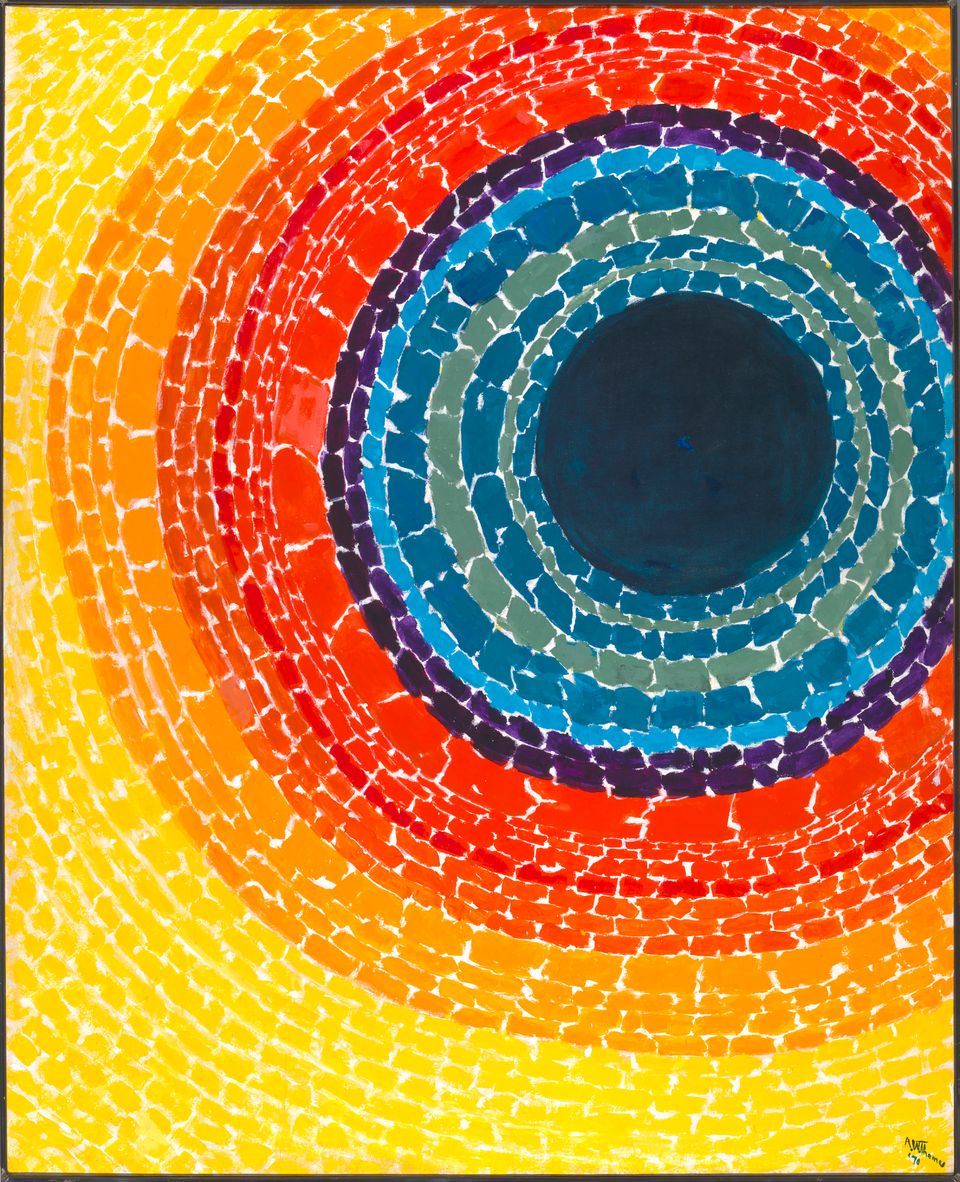 Composing Color: Paintings By Alma Thomas
Alma Thomas is a singular figure in the story of twentieth-century American art. Her vibrant, rhythmic art transcended established genres, incorporating elements of gestural abstraction and color field painting. This exhibition provides an intimate view of Alma Thomas' evolving artistic practices during her most prolific period from 1959 to her death in 1978. Recent research reveals how she was continually innovative, adapting to personal health challenges later in her life.
This exhibition features 19 paintings, most of which were gifts of the artist to the Smithsonian American Art Museum.
Learn more about this exhibition and featured artist
Current Tour Schedule
Smithsonian American Art Museum: October 6, 2023 – April 4, 2024
On Hold: Summer 2024
On Hold: Fall 2024
Available: Winter 2025
Available: Spring 2025
Available: Summer 2025
Available: Fall 2025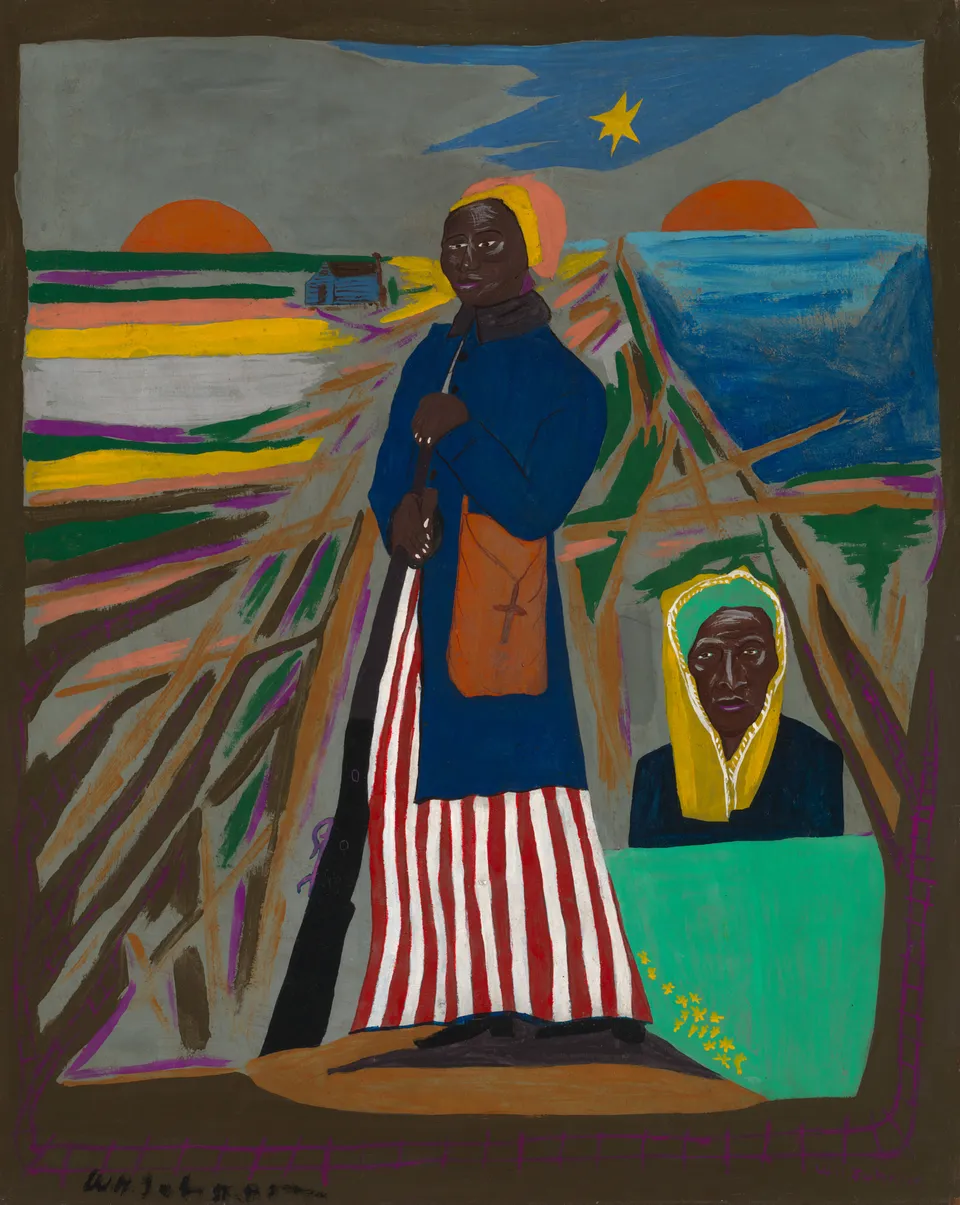 Fighters for Freedom: William H. Johnson Picturing Justice
William H. Johnson painted his Fighters for Freedom series in the mid-1940s as a tribute to African American activists, scientists, teachers, and performers as well as international heads of state working to bring peace to the world. In Fighters for Freedom, Johnson reminds us that individual achievement and commitment to social justice are at the heart of of the American story.
Learn more about this exhibition and featured artist

Current Tour Schedule
Gibbes Museum of Art in Charleston, South Carolina: January 21, 2022 – August 7, 2022
Albany Museum of Art in Albany, Georgia: September 1, 2022 – December 10, 2022
Oklahoma City Museum of Art in Oklahoma City, Oklahoma: February 8, 2023 – May 14, 2023
The Rockwell Museum in Corning, New York: June 2, 2023 – September 5, 2023
Wichita Art Museum in Wichita, Kansas: October 7, 2023 – January 14, 2024
Smithsonian American Art Museum in Washington, DC: March 8, 2024 – September 8, 2024
Patricia and Phillip Frost Art Museum in Miami, Florida: September 28, 2024 – January 25, 2025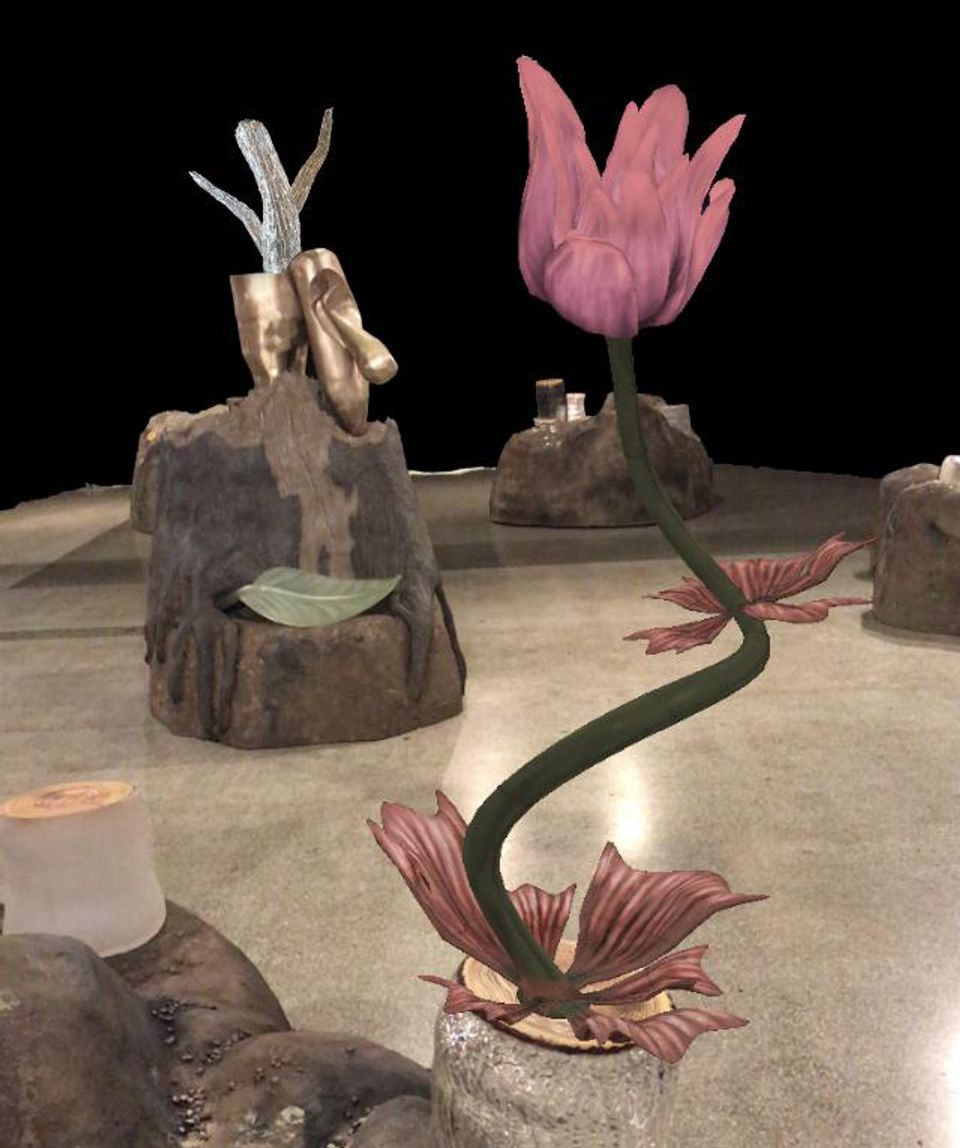 Ginny Ruffner: Reforestation of the Imagination
Ginny Ruffner is an artist best known for her elegant sculptures and mastery of glass techniques. Some of her most recent work combines traditional glass sculpture with Augmented Reality (AR) technology to create an interactive viewer experience. Visitors to the exhibition are encouraged to use a downloadable app that superimposes digital information over seemingly barren sculptures, creating two distinct realities to explore.
This installation consists of six island bases, each featuring colorless glass sculptures of tree stumps with painted rings that trigger AR renderings of flora and fauna.
Learn more about this exhibition and featured artist
Current Tour Schedule
Kalamazoo Institute of Arts: September 18, 2021 – December 5, 2021
On Hold: Spring 2023
On Hold: Spring 2024
Available for several additional venues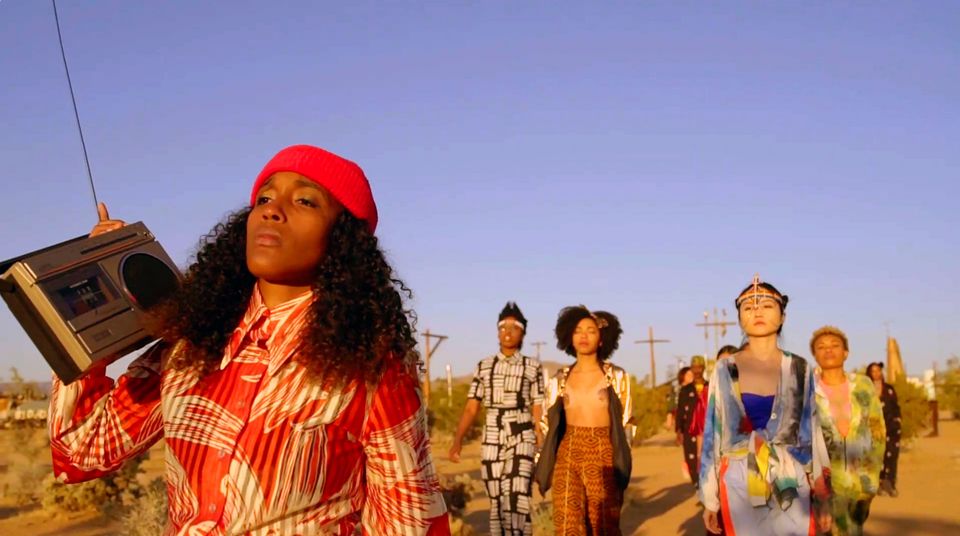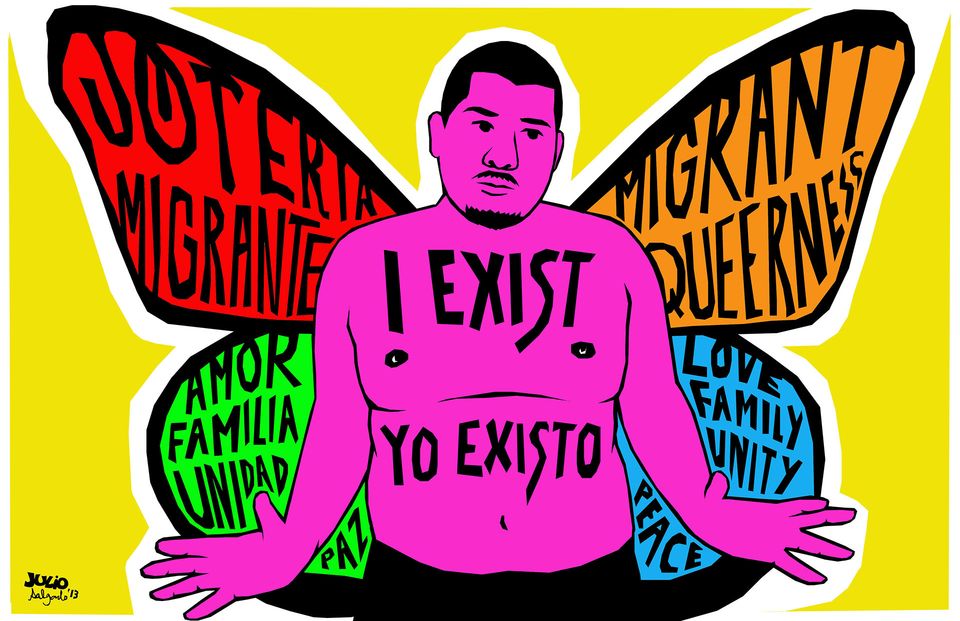 Radical Histories: Chicanx Prints from the Smithsonian American Art Museum
Since the 1960s, Chicanx artists have used the graphic medium to disseminate declarations of political advocacy, cross-cultural solidarity, and historical reflections to rethink the past. Radical Histories concentrates on Chicanx artists' efforts to contest and dismantle American history, creating graphic counter-histories from ancient to contemporary. There is a persistent unlearning that the featured works request, openly defying notions of American exceptionalism, heteronormativity, whiteness, and borders.
Learn more about this exhibition and featured artists