Artist
Alexander Calder
born Lawnton, PA 1898-died New York City 1976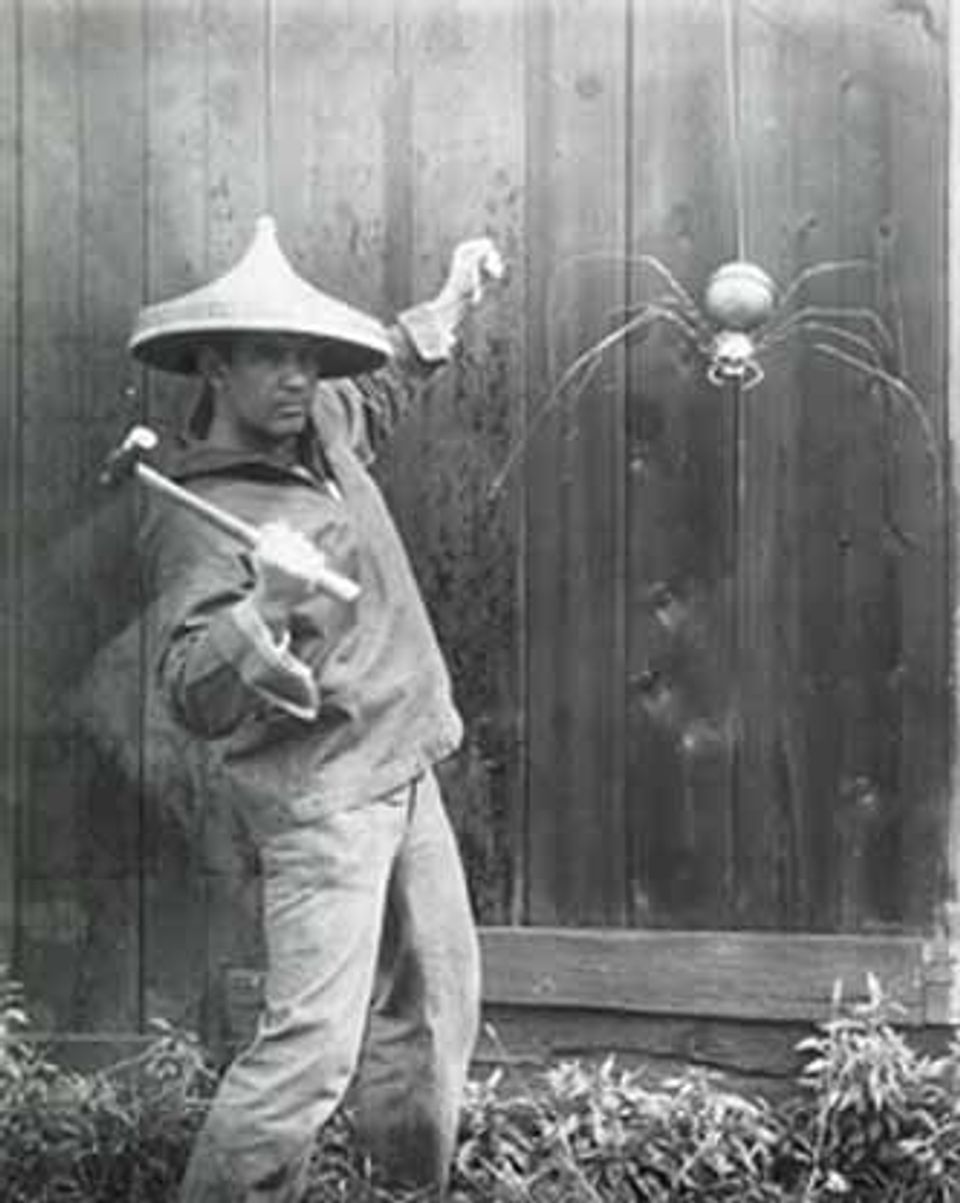 Active in

Roxbury, Connecticut, United States
Sache, France
Biography
Sculptor, world renowned for his stabiles and mobiles begun in the 1930s. Calder's vision was broad and groundbreaking, and his output was prodigious—ranging from small figurines to large, architecturally related sculptures, from whimsical toys to stage sets.
Joan Stahl American Artists in Photographic Portraits from the Peter A. Juley & Son Collection (Washington, D.C. and Mineola, New York: National Museum of American Art and Dover Publications, Inc., 1995)
Artist Biography
Alexander Calder was born in Philadelphia in 1898, the son of the distinguished academic sculptor A. Stirling Calder. Trained as a mechanical engineer, he turned to art, attending the Art Students League in New York City. There he took classes with George Luks, Guy Pène du Bois, Boardman Robinson, and John Sloan and subsequently he established himself as an illustrator and caricaturist in New York.
While in Paris in 1926, he took up sculpture. After working on wood pieces, he began to make circus figures composed of twisted wire, wheels, string, and cloth. His miniature circus captured the attention of the avant-garde in Paris, where he met and was influenced by a number of artists.
Impressed by the work of Juan Miró, Jean Arp, and Fernand Léger, he created his first abstract stabiles in 1930. These works also owe much to the rectilinear designs of Piet Mondrian. From these early works and his interest in movement, Calder developed handcranked, motorized, and then wind-powered constructions that were dubbed "mobiles" by the French artist Marcel Duchamp. These sculptures, usually painted in bold basic colors, turn, bob, and rotate, in a constantly changing relationship to the space around them.
National Museum of American Art (CD-ROM) (New York and Washington D.C.: MacMillan Digital in cooperation with the National Museum of American Art, 1996)
Luce Artist Biography
As a child, Alexander Calder had his own workshop where he created gadgets and toys from scraps of metal and wood. He studied engineering at the Stevens Institute of Technology in New Jersey, and worked in a succession of unskilled jobs, which included timekeeping at a logging camp and demonstrating garden cultivators. These workaday jobs motivated Calder to move to Paris to study art. In Europe, Calder entertained his wide circle of friends, including artists Joan Miró, Marcel Duchamp, and Piet Mondrian, with a huge variety of articulated toys, circus figures, and wire sculptures. Calder is best known for his invention of mobiles, delicate constructions of wire, metal, and wood that move with the slightest breeze. However, during the last twenty years of his life, Calder focused on monumental, static stabiles for public commissions.