Artist
Beatrice Wood
born San Francisco, CA 1893-died Ojai, CA 1998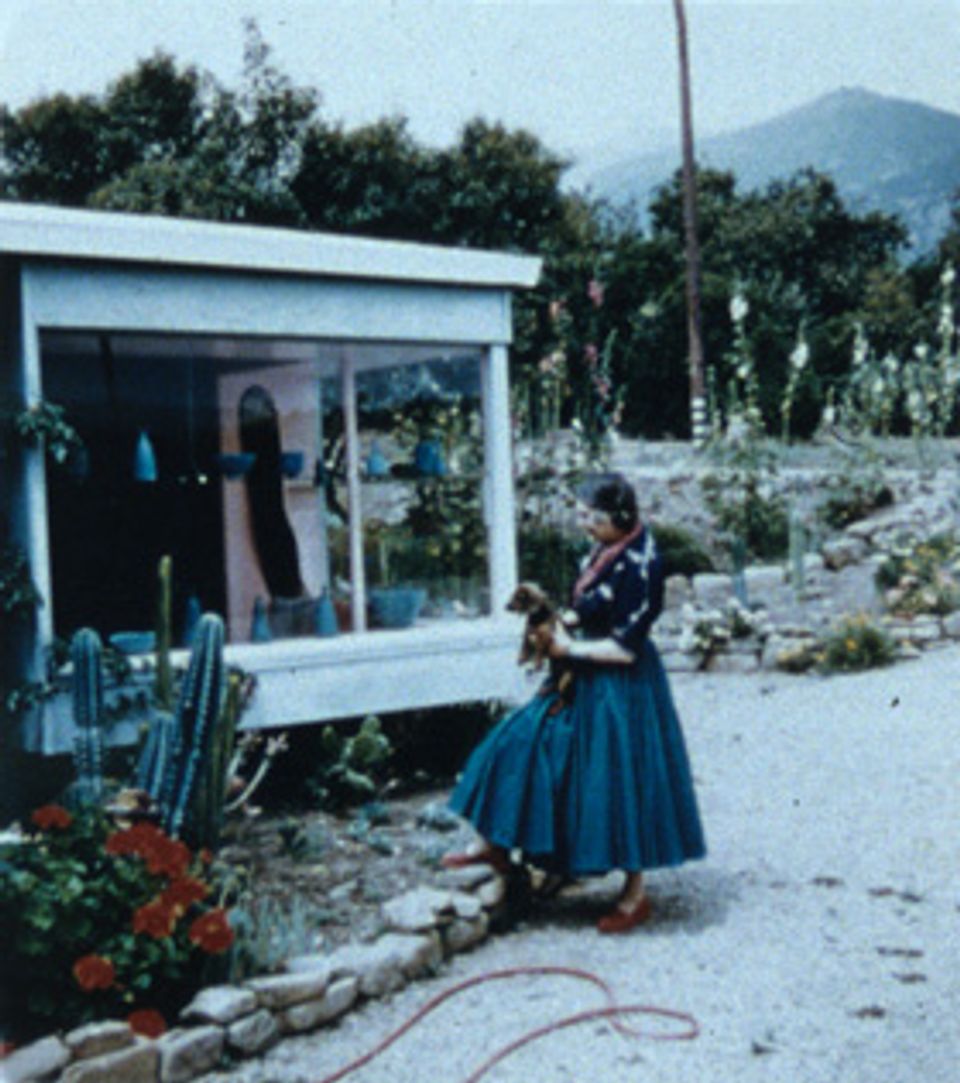 Biography
Born in San Francisco, Beatrice Wood was raised in New York City. At the age of nineteen she abandoned her privileged background and went to Paris, where she studied acting at the Comedie Francaise and drawing at the Académie Julian. Returning to New York, she acted with a French repertory company from 1914 to 1916. During these years she made friends with members of the Dada group of artists, including Marcel Duchamp.
In 1928 Wood moved to California. Her first exposure to ceramics was an adult education course at Hollywood High School, which she had taken to learn how to make a teapot to match some luster-glaze plates she had bought in Holland. A deepening interest in ceramics led her to study with renowned potters Otto and Gertrud Natzler.
In 1948 Wood moved to Ojai, California, where she has continued to live ever since, and began to produce the iridescent luster surfaces that have made her famous. Before Wood, luster had generally been a surface decoration on a previously glazed form, but she used in-glaze luster produced during a single glaze firing. Although Wood did not invent this technique, she imparted to it and the ceramic medium a new expressiveness and theatricality.
Kenneth R. Trapp and Howard Risatti Skilled Work: American Craft in the Renwick Gallery (Washington, D.C.: National Museum of American Art with the Smithsonian Institution Press, 1998)
Luce Artist Biography
Beatrice Wood fled her affluent home and proper upbringing to become an actress, artist, and writer. She was an outspoken and determined young woman who became known as the "mama of dada" because of her involvement with the Dada artists and Marcel Duchamp. Wood began working with ceramics in 1933 when she took a class at Hollywood High School in California. She is recognized as a pioneer in experimenting with shining luster glazes, which became a trademark of her pottery. Wood had an insatiable love of life, romance and art, and worked at her wheel every day up until she was one hundred and three years old.