Artist
Christine McHorse
born Morenci, AZ 1948-died Santa Fe, NM 2021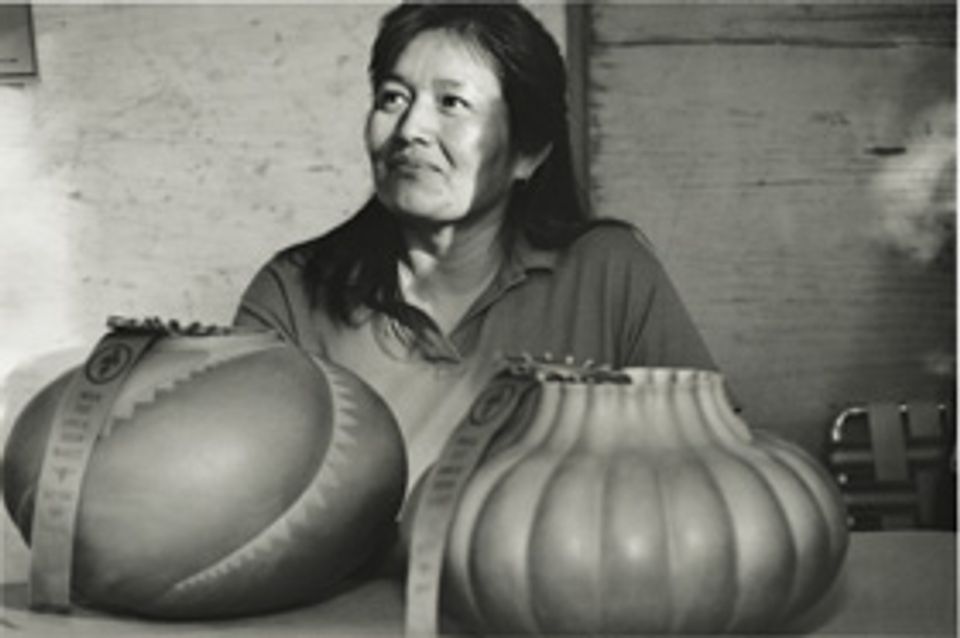 Also known as

Christine Nofchissey
Christine Nofchissey McHorse

Born

Morenci, Arizona, United States
Biography
McHorse's work has an elegance and sophistication that defy stereotypes about folk art and traditional Native American art. McHorse began to make traditional Navajo pottery when she was in her late twenties. Having grown up off the reservation, she was introduced to the pottery craft by Lena Archuleta, her husband's grandmother. A Pueblo Indian from New Mexico's Taos Pueblo, Archuleta taught McHorse to make pots in that community's traditional style, but the younger potter soon learned the Navajo tradition and began to expand on both to develop her own distinctive approach.
Tom Patterson Contemporary Folk Art: Treasures from the Smithsonian American Art Museum (New York and Washington, D.C.: Watson-Guptill Publications, in cooperation with the Smithsonian American Art Museum, 2001)
Luce Artist Biography
Christine McHorse combines Navajo and Pueblo traditions in her ceramic and silver ware (Chuck and Jan Rosenak, Contemporary American Folk Art: A Collector's Guide, 1996). She uses clay from the mountains around Taos Pueblo in northern New Mexico, and bases her work on traditional Navajo designs and legends. She married Joel McHorse in 1973, and together they make pottery and jewelry with the help of their two sons. McHorse uses the traditional technique of coiling to make her pots, by winding strips of clay into a cylinder, then smoothing the surface. To finish her pieces, however, she ignores Navajo taboos by applying imagery to the clay and firing it in an electric kiln (Chuck and Jan Rosenak, Museum of American Folk Art Encyclopedia, 1990).