Artist
Consuelo Jimenez Underwood
born Sacramento, CA 1949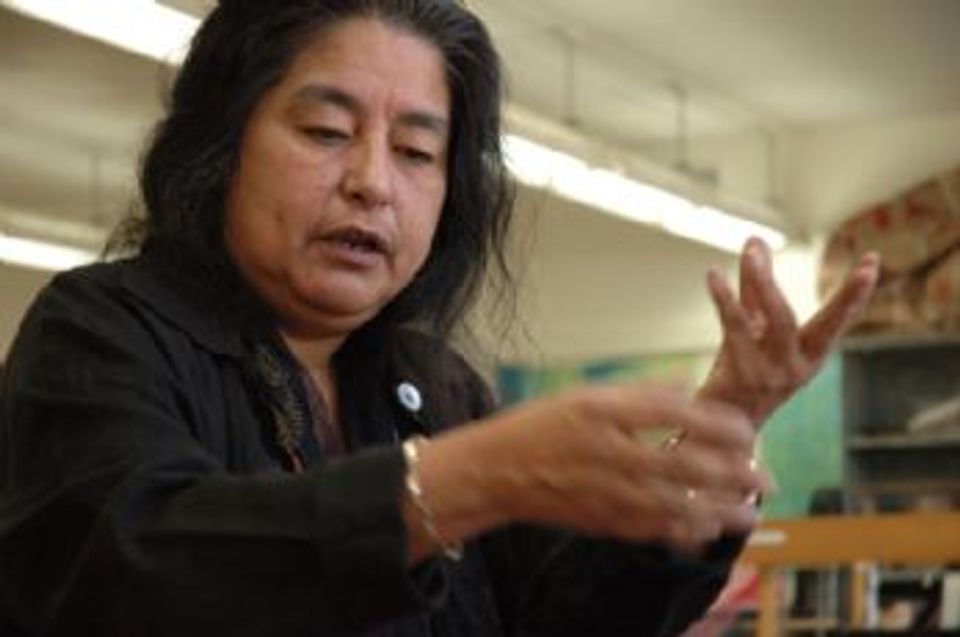 Active in

San Jose, California, United States
Biography
Fiber artist and weaver Consuelo Jimenez Underwood is the daughter of migrant agricultural workers, a Chicana mother and a father of Huichol Indian descent. She has degrees in religious studies and art, and today is a tenured professor at San Jose State University in California. In her richly textured creations, she weaves common threads of history and cultural resistance and affirmation.
Jonathan Yorba Arte Latino: Treasures from the Smithsonian American Art Museum (New York and Washington, D.C.: Watson-Guptill Publications, in cooperation with the Smithsonian American Art Museum, 2001)
Luce Artist Biography
Consuelo Jimenez Underwood grew up in California, the eleventh of twelve children born to a Chicana mother and a Huichol Indian father. She was the first person in her family to finish high school, and went on to enroll in religious studies and art at San Diego State University. She started as a painter, but became interested in fiber art while in college and soon turned all of her attention to weaving and textile design. Underwood imbues her pieces with powerful messages about her Chicana heritage, creating images that call attention to the dangers that Mexicans face trying to cross the border into the United States in search of a better life.