Artist
Enrique Chagoya
born Mexico City, Mexico 1953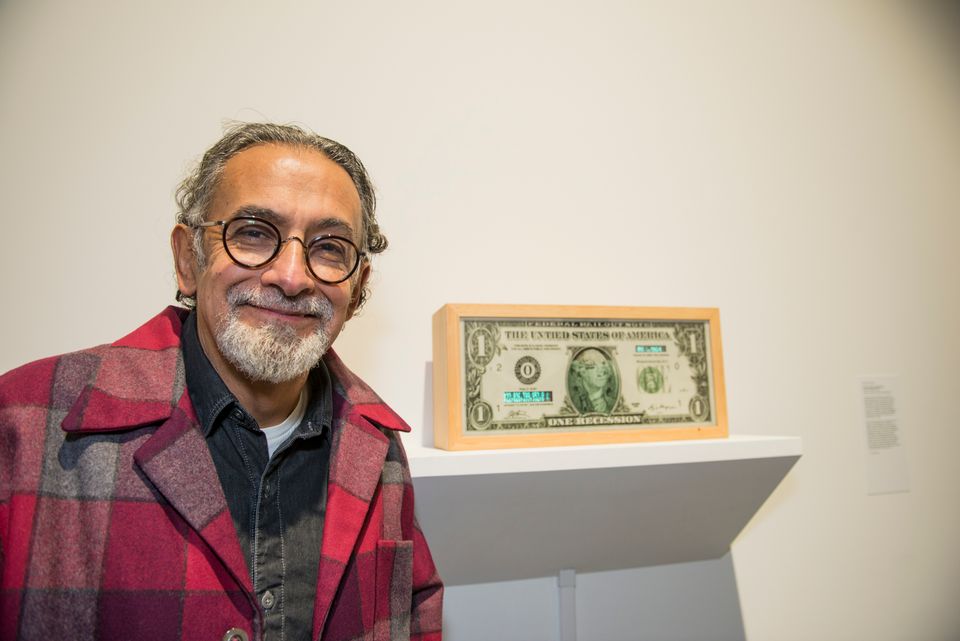 Born

Mexico City, Mexico

Active in

San Francisco, California, United States
Biography
Enrique Chagoya juxtaposes secular, popular, and religious symbols from ancient to contemporary sources to address the post-colonial clash between Western and non-Western cultures. He works in different media such as painting, drawing, multiples and printmaking.
He studied at Escuela Nacional de Economía at the Universidad Nacional Autónoma de México (1971-74), and received degrees from the San Francisco Art Institute (BFA'84) and University of California at Berkeley (MA and MFA 1987). He received an Honorary Doctorate degree from the San Francisco Art Institute in 2017. Currently, he is a full professor at the Department of Art and Art History at Stanford University, and has been teaching art practice since 1995. In 2020, he received a Lifetime Achievement in Printmaking Award from the Southern Graphics Council International, and was inducted to the National Academy of Design in New York City.
His work can be found in many public collections including the British Museum, London; Artium Museum, Vitoria-Gasteiz, Spain; Smithsonian American Art Museum, Washington, D.C.; Museum of Modern Art (MoMA), New York; Metropolitan Museum of Art, New York; Whitney Museum of American Art, New York; and San Francisco Museum of Modern Art (SFMoMA), San Francisco; Museo Nacional de la Estampa (MUNAE) and Fundación Televisa Mexico City; and Instituto de Artes Gráficas de Oaxaca (IAGO) in Oaxaca, among others. He is represented by Anglim Gilbert Gallery, San Francisco; George Adams Gallery, New York; and Lisa Sette Gallery, Phoenix, AZ.
In 2019, Kelly's Cove Press released his monograph, Aliens.