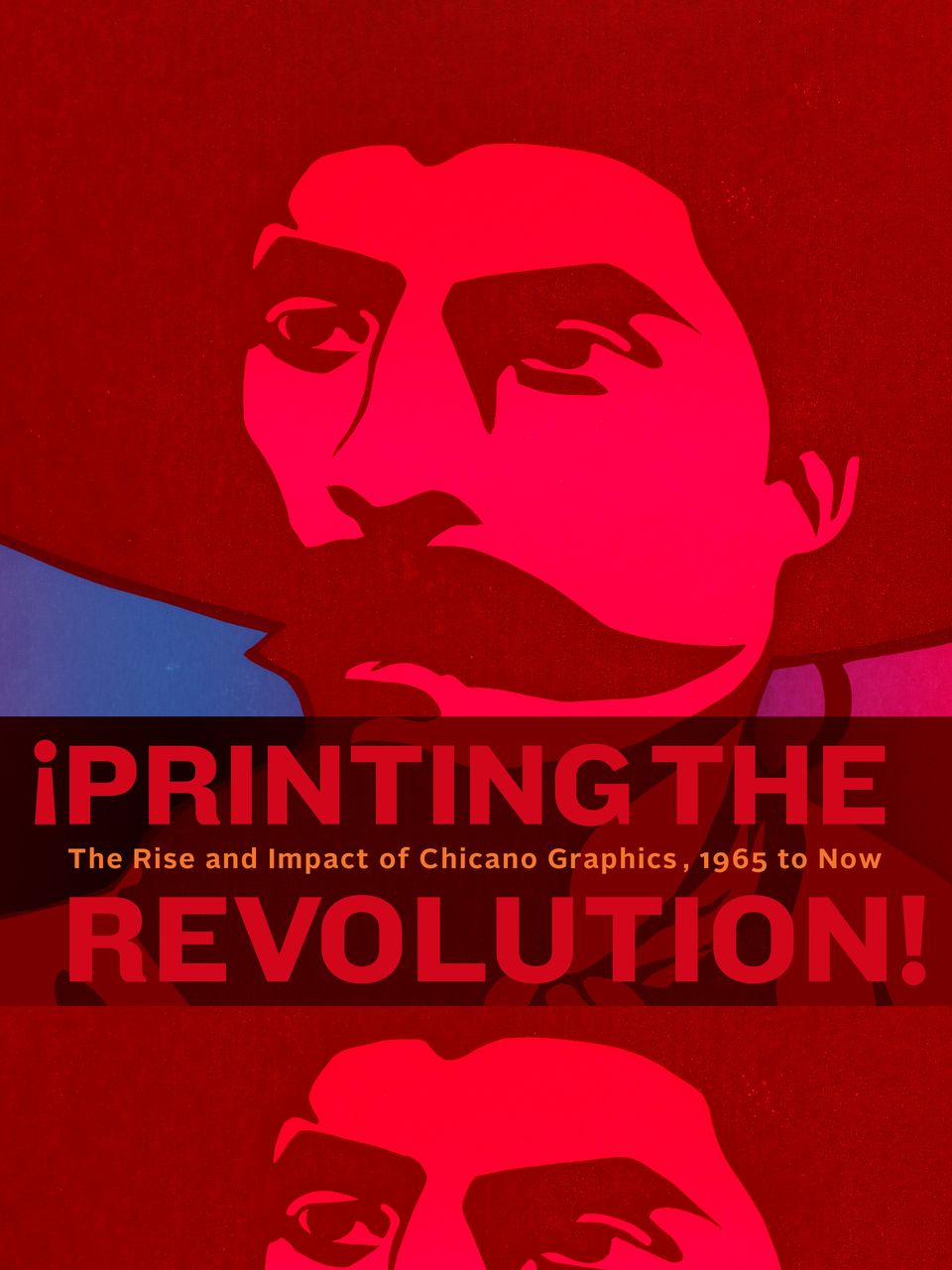 ¡Printing the Revolution! The Rise and Impact of Chicano Graphics, 1965 to Now
Edited by E. Carmen Ramos, with contributions from E. Carmen Ramos, Tatiana Reinoza, Terezita Romo, and Claudia E. Zapata
Beginning in the 1960s, activist Chicano artists forged a remarkable history of printmaking that remains vital today. Many artists came of age during the civil rights, labor, anti-war, feminist and LGBTQ+ movements, and channeled the period's social activism into assertive aesthetic statements that announced a new political and cultural consciousness among people of Mexican descent in the United States. The exhibition ¡Printing the Revolution! The Rise and Impact of Chicano Graphics, 1965 to Now presents, for the first time, historical civil rights-era prints by Chicano artists alongside works by graphic artists working from the 1980s to today.
Lavishly illustrated with three double gatefolds, the exhibition catalogue ¡Printing the Revolution! features more than one hundred works drawn from the Smithsonian American Art Museum's leading collection of Latinx art. Essays explore the rise of graphics within these early political movements and the ways in which Chicanx artists and their cross-cultural collaborators advanced innovative printmaking practices attuned to social justice. ¡Printing the Revolution! is considered to be the definitive book on the history of Chicanx printmaking. More than reflecting the need for change, the featured works address notions of Chicanx identity, spur political activism, and reimagine narratives of U.S. and global histories. By employing diverse visual and artistic modes from satire to portraiture to appropriation, conceptualism, and politicized pop, these artists have built an enduring and influential graphic tradition that has yet to be fully integrated into the history of U.S. printmaking.
Awards
Winner, Best Arts Book, 24th Annual International Latino Book Awards
Semi-finalist, 2021 Alice Award 
Finalist, 2021 Alfred H. Barr, Jr. Award, College Art Association
Winner, 2021 Schulman and Bullard Article Prize to Tatiana Reinoza for her catalogue essay "War at Home: Conceptual Iconoclasm in American Printmaking," Association of Print Scholars
To purchase, write to PubOrd@si.edu.
Publisher

Publisher: Smithsonian American Art Museum, Washington, DC, in association with Princeton University Press, Princeton and Oxford

Subjects

ISBN

Flexicover

:

9780691210803

Hardcover

:

9780937311066