Artist
John Marin
born Rutherford, NJ 1870-died Cape Split, ME 1953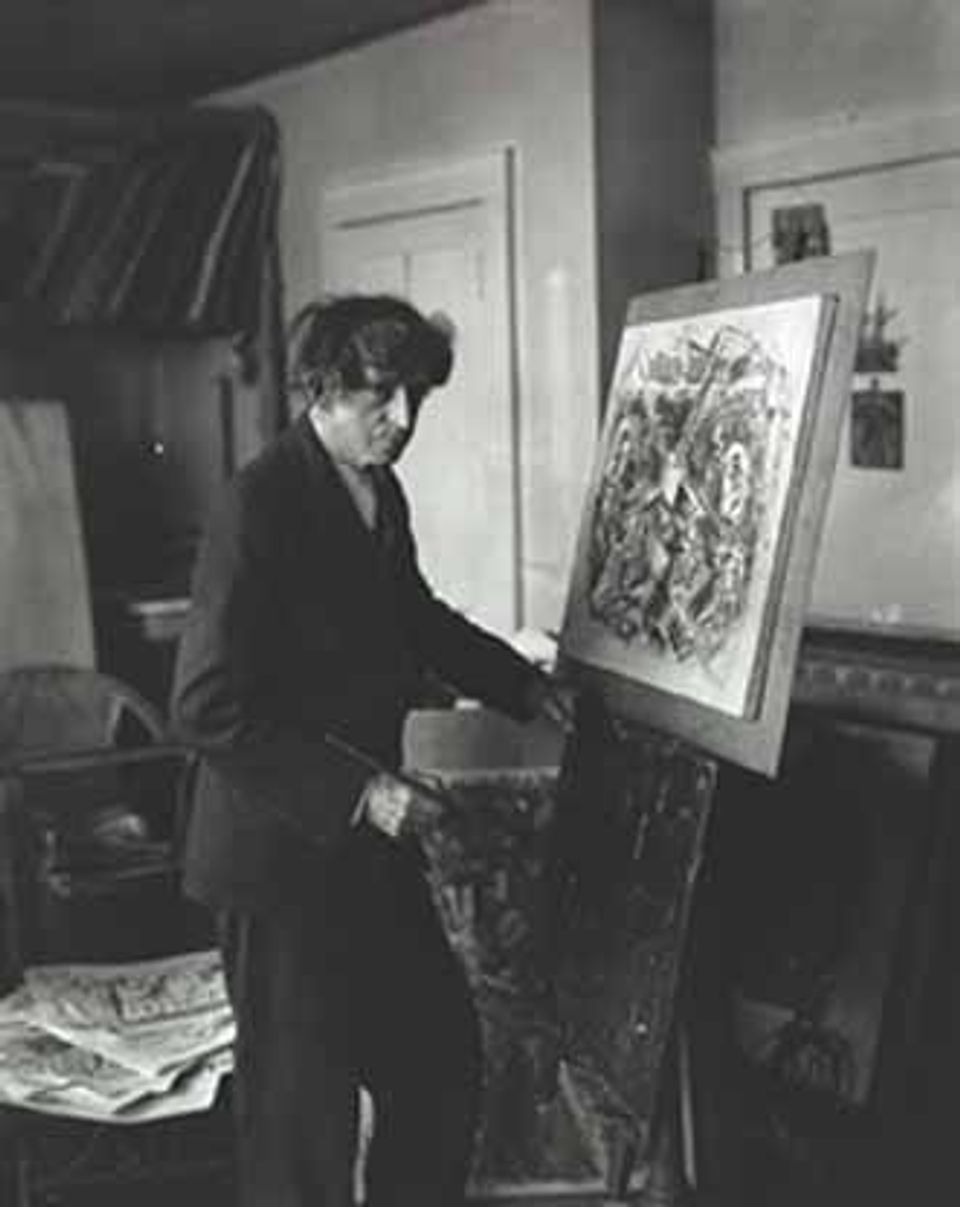 Died

Cape Split, Maine, United States

Active in

Cliffside, New Jersey, United States
Biography
Painter, early modernist who worked in watercolors, oils and etching. His style was semi-abstract and expressionistic, though always rooted in natural forms and rhythms. In 1950 he became the first American to be given an exhibition at the Venice Biennale.
Joan Stahl American Artists in Photographic Portraits from the Peter A. Juley & Son Collection (Washington, D.C. and Mineola, New York: National Museum of American Art and Dover Publications, Inc., 1995)
Artist Biography
Painter. By the time Marin came to New Mexico in the summers of 1929 and 1930, his reputation as a major American modernist was well established. Born in Rutherford, New Jersey, he trained first as an architect, then spent two years at the Pennsylvania Academy of the Fine Arts. But it was his five years in Europe, where he absorbed the artistic lessons of Cézanne, the Fauves, Cubists, and Futurists, that enabled him to probe beneath appearances, to portray landscape as a resolution of structure and motion.
Early critical and financial success through photographer-dealer Alfred Stieglitz enabled Marin to pursue his personal vision in various places, including Maine, upstate New York, Manhattan, and the Southwest. As a guest of the controversial Taos hostess Mabel Dodge Luhan, Marin produced some one hundred watercolors of New Mexico, a number of which he shared with his colleagues. Before long, several artists, including Andrew Dasburg, Ward Lockwood, Victor Higgins, and Cady Wells, were influenced by his dynamic interpretation of local scenery.
Charles Eldredge, Julie Schimmel, and William H. Truettner Art in New Mexico, 1900–1945: Paths to Taos and Santa Fe (Washington, DC: National Museum of American Art, Smithsonian Institution, 1986)