Artist
Kay Sekimachi
born San Francisco, CA 1926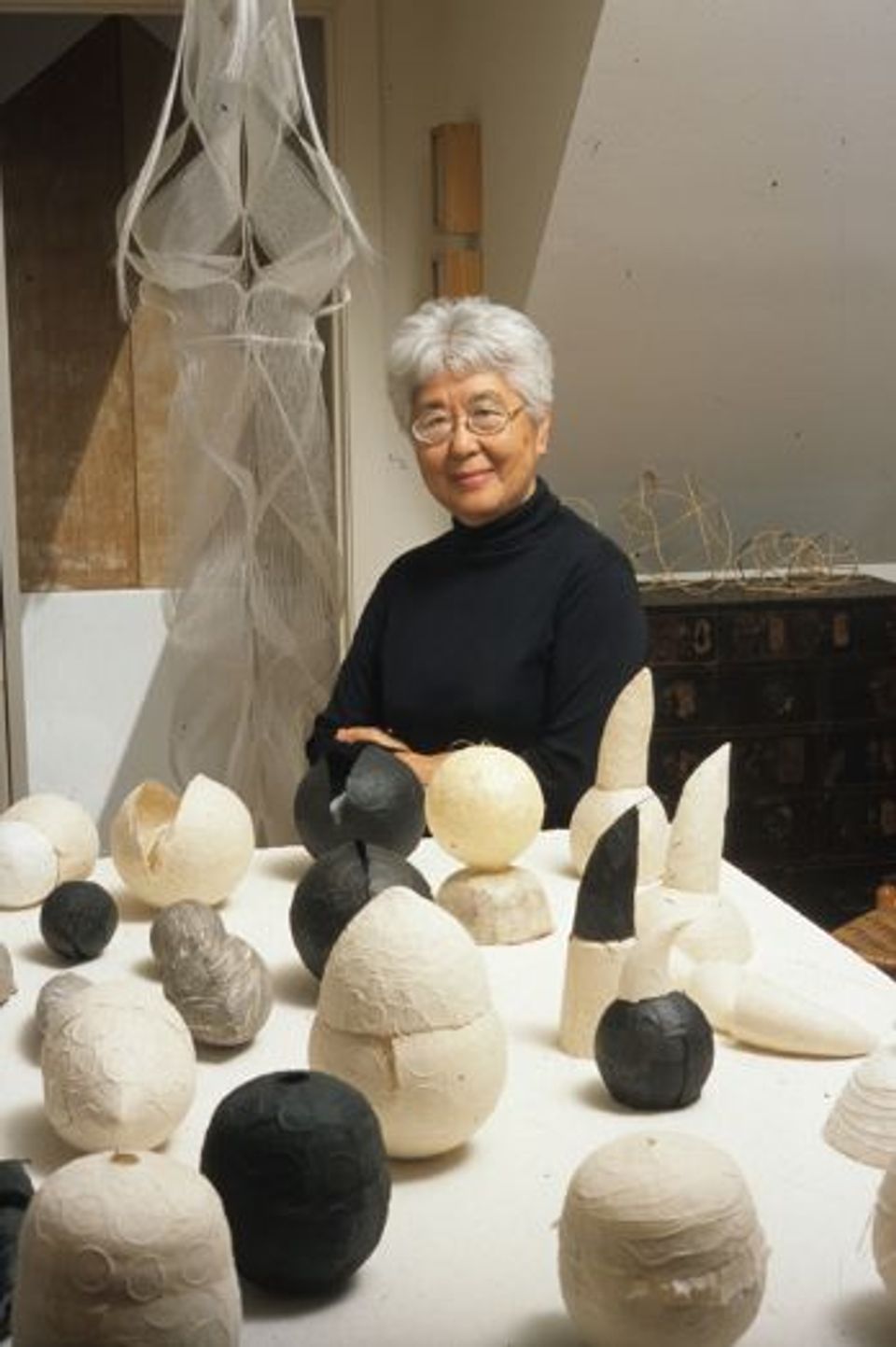 Active in

Berkeley, California, United States
Biography
Born in San Francisco, Kay Sekimachi studied at the California College of Arts and Crafts in Oakland from 1946 to 1949. In 1949 she took up weaving on the loom and became so adept at the labor-intensive process that she is often referred to as a "weaver's weaver." Today, almost fifty years after she began to work in fiber, Sekimachi is recognized as a pioneer in resurrecting it as a medium of artistic expression.
Sekimachi uses the loom to construct three-dimensional sculptural forms. In the early 1970s she used nylon monofilament to create hanging quadruple tubular woven forms to explore ideas of space, transparency, and movement. Inspired by her ancestral homeland of Japan, Sekimachi repeatedly returns to that ancient culture for ideas.
Sekimachi eschews color in order to reinforce the sculptural qualities of her forms and emphasize the natural properties of her chosen materials. Enamored with antique Japanese paper, she has created a series of standing geometric postlike forms that suggest ancient totemic figures.
Kenneth R. Trapp and Howard Risatti Skilled Work: American Craft in the Renwick Gallery (Washington, D.C.: National Museum of American Art with the Smithsonian Institution Press, 1998)
Luce Artist Biography
Kay Sekimachi learned to make origami figures and to paint and draw while in an incarceration camp for Japanese Americans during World War II. She enrolled at the California College of Arts and Crafts in 1946, spent two summers at the Haystack Mountain School of Crafts in Maine, and by 1949 was weaving large, complex wall hangings. In the late 1970s, Sekimachi began to create small pots and bowls that combine Japanese paper with materials left over from her weaving.