Artist
Marvin Beerbohm
born Toronto, ON 1908-died North Olmstead, OH 1981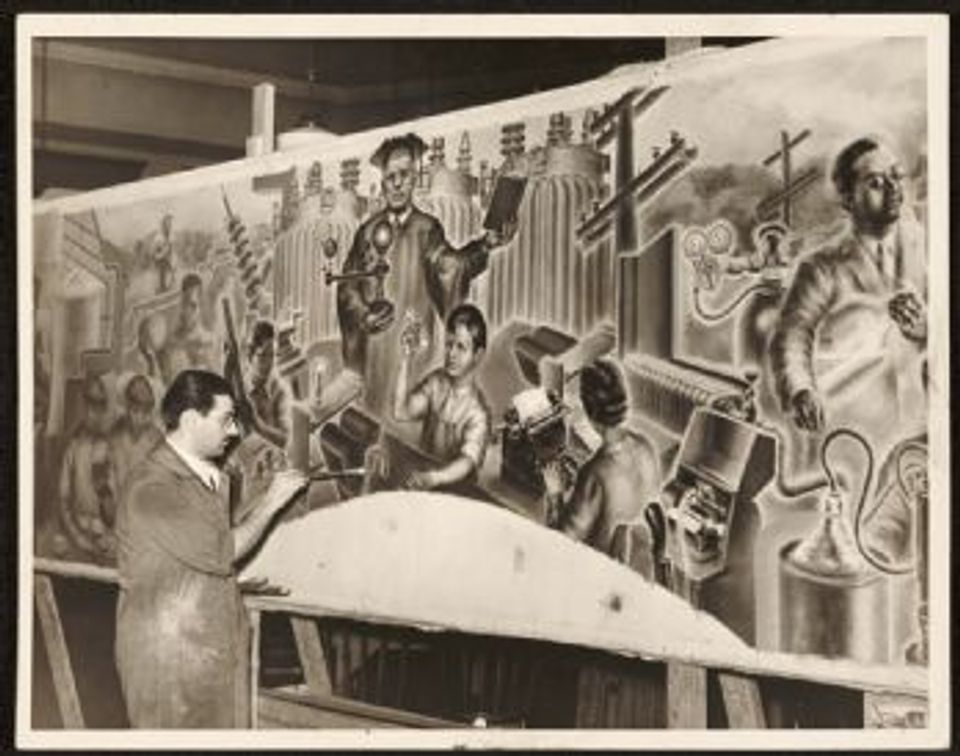 Born

Toronto, Ontario, Canada

Died

North Olmstead, Ohio, United States

Active in

Detroit, Michigan, United States
Biography
Marvin Beerbohm grew up in Detroit, Michigan, where he attended the art school of the Society of Arts and Crafts from 1928 to 1932. During the 1930s he taught at the Detroit School of Art and also was employed part-time as a muralist for the Federal Art Project. He also designed and executed murals commissioned by the Public Buildings Administration, U.S. Treasury Department. Among his projects were murals for the Detroit Public Library and post offices in the Michigan towns of Knoxville and Belding. Beerbohm later taught at art schools and community centers in Michigan while continuing to paint and also execute designs for stained-glass windows.
National Museum of American Art (CD-ROM) (New York and Washington D.C.: MacMillan Digital in cooperation with the National Museum of American Art, 1996)
Luce Artist Biography
At age fifteen Marvin Beerbohm moved from Canada to Detroit, where he studied art at the Society of Arts and Crafts. He began his professional career designing store window displays, but after becoming a United States citizen in 1936, he went to work as a muralist with the Works Progress Administration. He later designed stained glass windows for Detroit's Sinai Hospital. Beerbohm remained in Michigan for most of his career, teaching art to adults while exhibiting his work in major museums across the country, including the Metropolitan Museum of Art.