Artist
Raven Chacon
born Fort Defiance, AZ 1977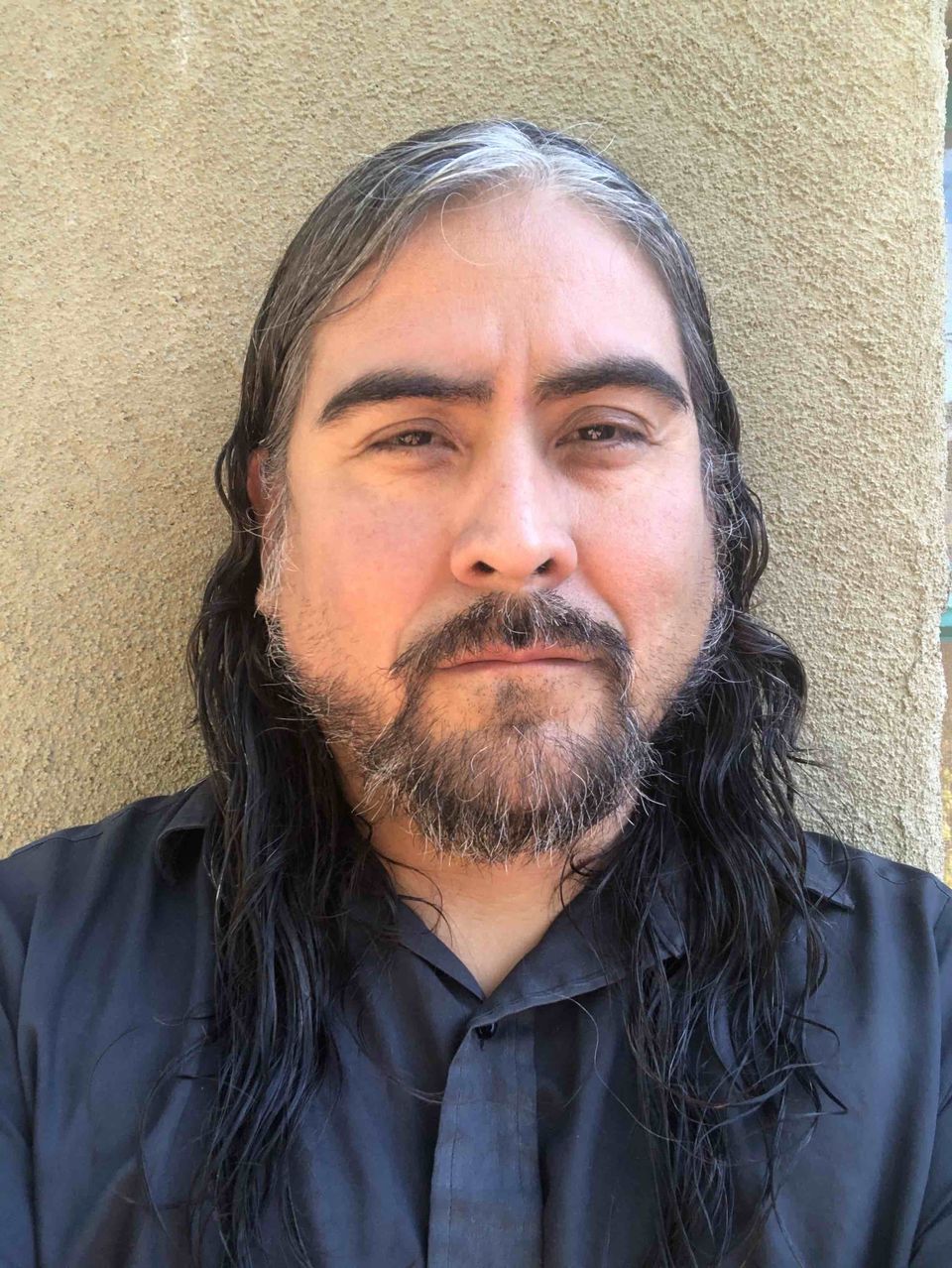 Born

Fort Defiance, Arizona, United States

Active in

Albuquerque, New Mexico, United States
Biography
Raven Chacon is a composer, performer, and visual artist, creating videos, prints, photographs and installations that bring sonic experimentation into the gallery. Score-based creation is fundamental to his practice, encouraging generous forms of collaboration among performers and audiences, sights of significance, nonhuman actors, found sounds, and natural elements. In this way, he connects Diné (Navajo) worldviews and relationship models with Western classical, avant-garde, and art-music traditions.
Chacon's early encounters with music included listening to his grandfather's Navajo songs and taking piano lessons with a neighbor. He studied music composition at the University of New Mexico (BA, 2001), exploring the sonic and symbolic potential of alternative instruments, graphic notation, and noise within music. He continued his studies at the California Institute of the Arts (MFA, 2004) with celebrated New Music composers James Tenney and Morton Subotnick.
Chacon's own renown is increasingly cross-disciplinary and international, with artworks in museum collections from the Whitney Museum of American Art to the Los Angeles County Art Museum, and compositions commissioned for ensembles around the world. One of these, Voiceless Mass, commissioned for a cathedral in Wisconsin, won the 2022 Pulitzer Prize for music, making him the first Native American and art-music composer to receive this honor. The piece, in his words, "considers the spaces in which we gather, the history of access of these spaces, and the land upon which these buildings sit." Other honors include the American Academy's Berlin Prize for Music Composition and a Creative Capital award in Visual Arts.
From 2009 to 2018, he was a member of Postcommodity, a Native American interdisciplinary arts collective creating large-scale media installations for major international exhibitions and institutions. Since 2004, he has mentored hundreds of high schoolers as part of the Native American Composer Apprenticeship Project (NACAP).