Artist
Thomas Ball
born Charlestown, MA 1819-died Montclair, NJ 1911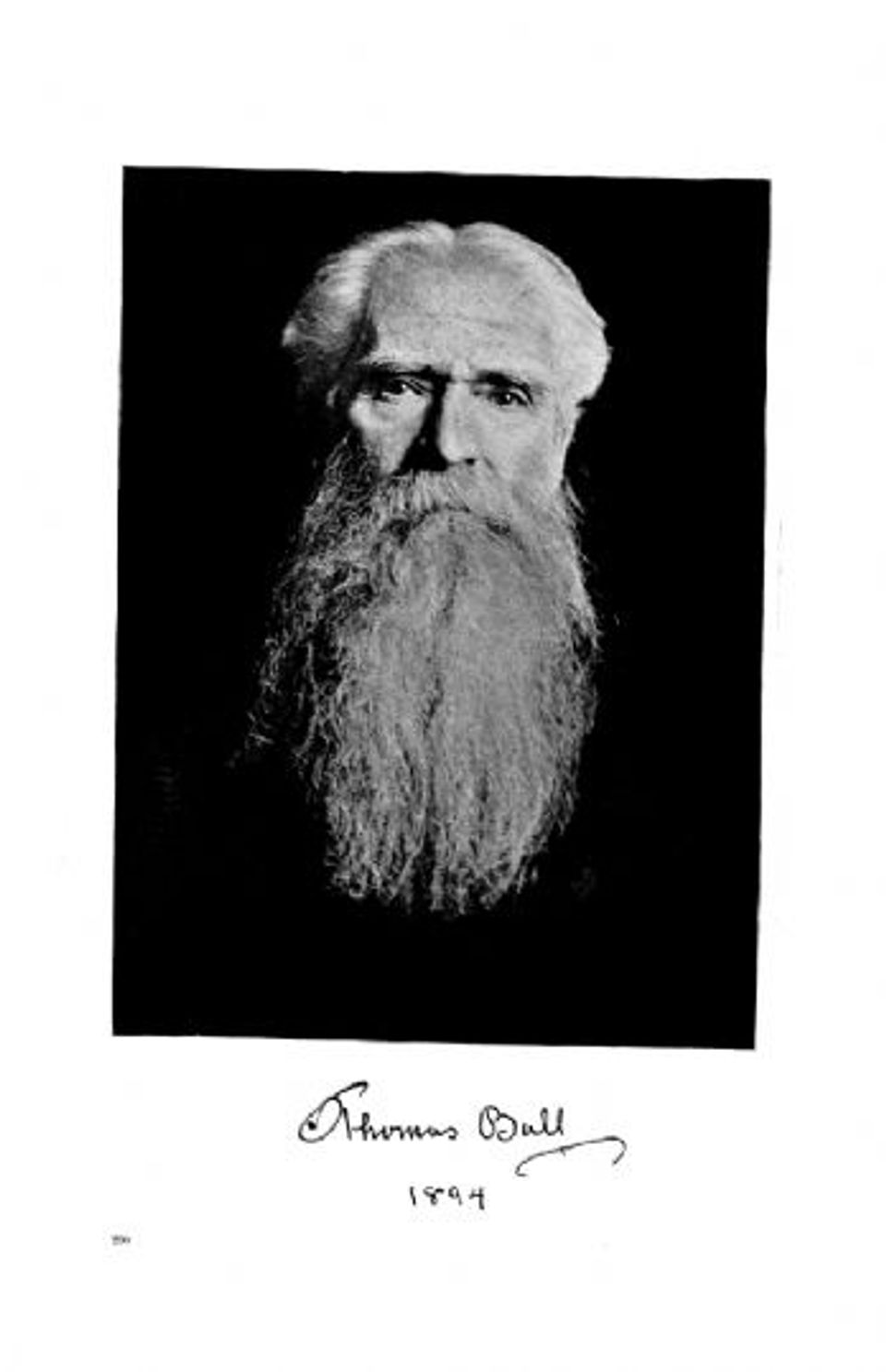 Active in

Florence, Italy
Boston, Massachusetts, United States
Biography
Ball rose to prominence as the growing United States sought to commemorate its civic heroes in public spaces as well as in the home. Although he is best known for his larger-than-life equestrian statue of George Washington in the Boston Public Garden, Ball was also one of the first American sculptors to patent and cast in bronze affordable domestic statuary. He made a career of portraying statesmen and historical figures, rendered in a naturalistic style somewhere between the inexpensive, moralizing sculpture groups cast in plaster by John Rogers and the high-style neoclassical marbles of Thomas Crawford and Hiram Powers. Ball was born in Charlestown, Massachusetts. The son of a house and sign painter, he served a brief apprenticeship with the Boston engraver Abel Brown before opening his own studio as a miniaturist and portrait painter. Soon after, Ball gave up his easel, distracted by a romantic disappointment and, according to legend, transferred his attention to a lump of clay. He found his calling and relocated to Italy. Although Ball made periodic trips back to the states, and his work was included in such major exhibitions as the 1893 World's Columbian Exposition in Chicago, he remained an expatriate until 1897, when he moved to Montclair, New Jersey.
William H. Truettner and Roger B. Stein, editors, with contributions by Dona Brown, Thomas Andrew Denenberg, Judith K. Maxwell, Stephen Nissenbaum, Bruce Robertson, Roger B. Stein, and William H. Truettner Picturing Old New England: Image and Memory (Washington, D.C.; New Haven, Conn; and London: National Museum of American Art with Yale University Press, 1999)> (Washington, D.C.; New Haven, Conn; and London: National Museum of American Art with Yale University Press, 1999)
Luce Artist Biography
Thomas Ball began his career as an artist when he was eighteen by painting miniature portraits in a small attic studio in Boston. To make extra money, he sang bass for the choir of St. Paul's Church. Ball began sculpting at the suggestion of a fellow artist and found he had a natural gift for it. His love of music inspired him to carve a bust of singer Jenny Lind, the "Swedish Nightingale." It was an immediate success and launched his career. In 1854 the artist traveled to Florence to study sculpture, and became close friends with a group of expatriate artists living there, including the sculptor Hiram Powers and the poets Robert and Elizabeth Barrett Browning. Ball lived and worked in Florence almost exclusively until 1897. He dabbled in poetry and music, and wrote an autobiography titled My Fourscore Years.