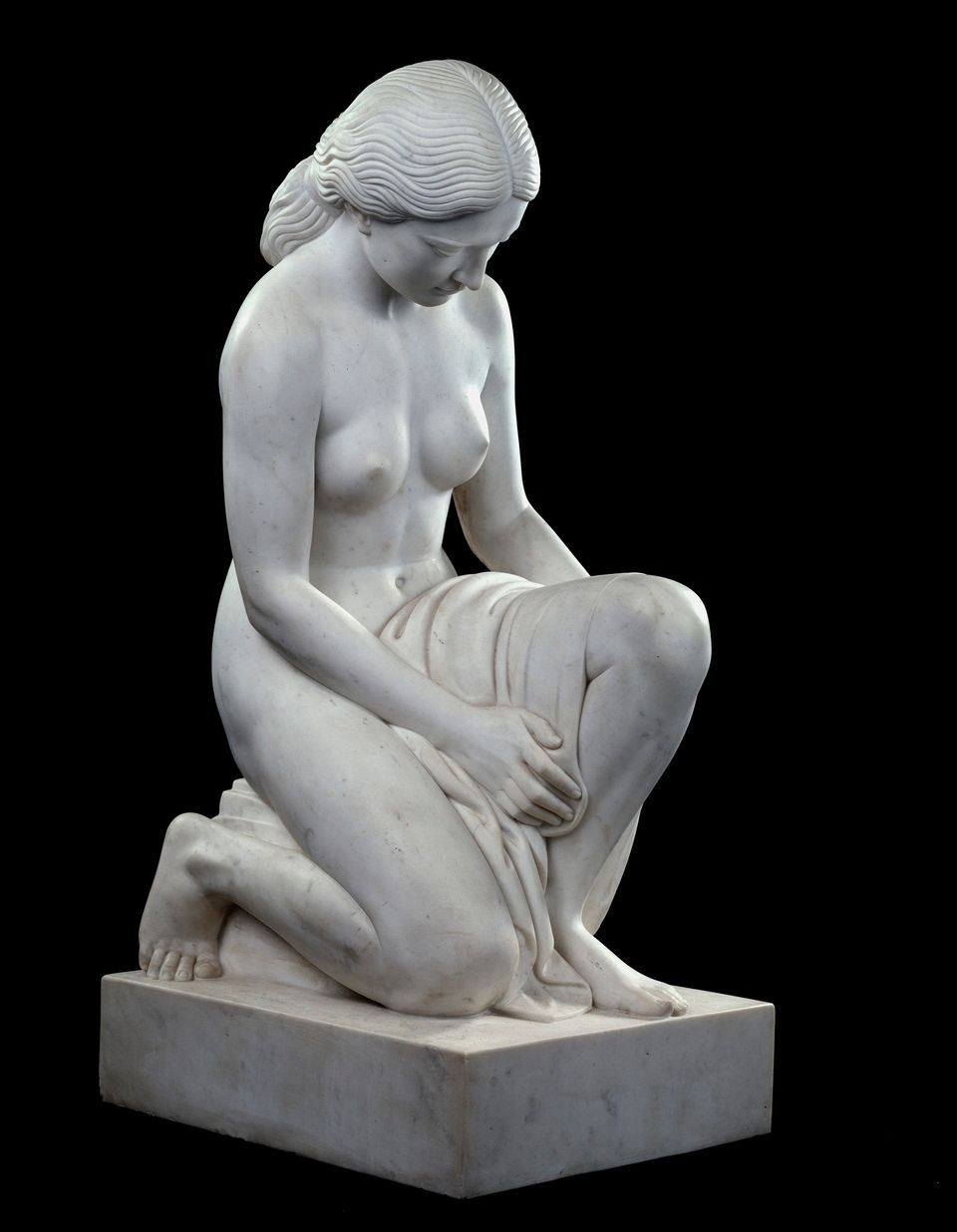 Copied
Paul Manship,
Susanna (#1)
, 1948, marble, Smithsonian American Art Museum, Bequest of Paul Manship, 1966.47.1
Artist

Location

Credit Line

Bequest of Paul Manship

Mediums

Mediums Description

marble

Classifications

Keywords

Religion — Old Testament — Susanna

Object Number

1966.47.1
This sculpture was probably inspired by the biblical story of Susanna. Two elders tried to seduce the young girl while she bathed, but she rejected their advances. In their anger, the men falsely accused her of adultery and sentenced her to death. In this piece the girl dries herself with a towel and appears unaware of the two lechers. Paul Manship usually sculpted in bronze, but may have made this piece in white marble to accentuate Susanna's innocence and purity.