Artist
Will Barnet
born Beverly, MA 1911-died New York City 2012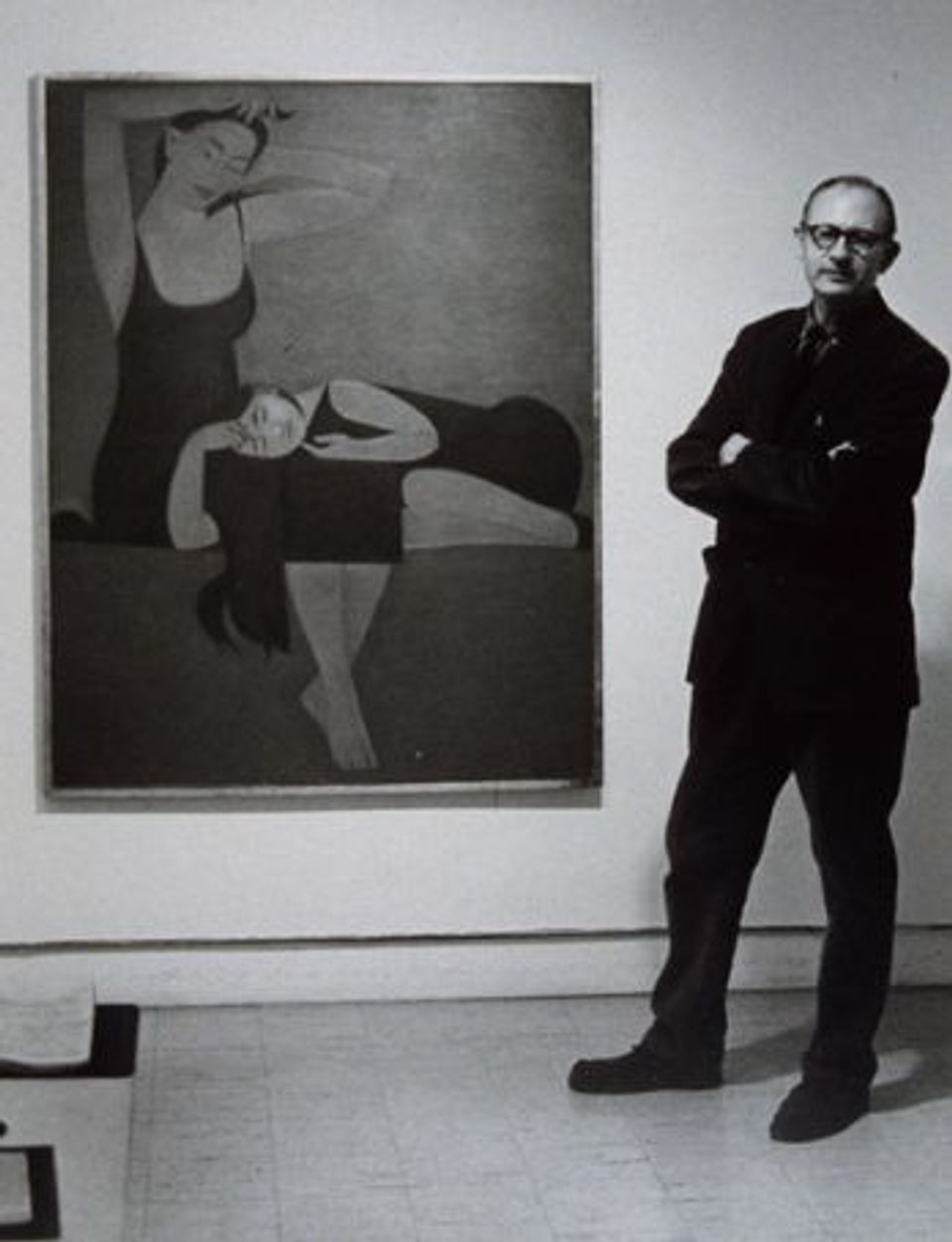 Biography
Painter and printmaker, teacher at the Art Students League. Barnet's images of women and domestic scenes, distinctive in their emphasis on flat painting surfaces, are meditative in tone.
Joan Stahl American Artists in Photographic Portraits from the Peter A. Juley & Son Collection (Washington, D.C. and Mineola, New York: National Museum of American Art and Dover Publications, Inc., 1995)
Artist Biography
Between 1927 and 1930 Barnet studied at the School of the Museum of Fine Arts in Boston, and in the mid 1930s he taught in New York at the Art Students League and the New School for Social Research. Throughout his career Barnet has been a figurative artist, although in the late 1940s he experimented with eliminating realistic space and began using semiabstract forms to convey what he felt were substances and forces in nature. In the mid 1950s, he reduced his images to simple pictographs, although basic human shapes could still be discerned. Around 1960, however, he became dissatisfied with his attempts to unite human and abstract forms, and sought a fresh approach. Starting in 1962, when he exhibited a new series of paintings that reasserted the human figure as his primary subject matter, Barnet has continued to explore themes of meditation and human relationships.
Virginia M. Mecklenburg Modern American Realism: The Sara Roby Foundation Collection (Washington, D.C.: Smithsonian Institution Press for the National Museum of American Art, 1987)
Luce Artist Biography
Will Barnet studied at the School of the Museum of Fine Arts in Boston, then moved to New York in 1930 to attend the Art Students League. He worked as a printer for the school and experimented with techniques such as lithography, etching, and woodcutting. After his first son was born, Barnet began a series of paintings that show scenes of family life. He experimented with abstraction for several years, aiming to "eliminate realistic space" in favor of simple geometric forms. His later work was more representational and focused almost entirely on the female form, emphasizing the contrast between natural curves and rigidly composed backgrounds of horizontal and vertical forms. ("Will Barnet, Works of Six Decades," American Art Review, June-July 1994)