Artist
Willem de Kooning
born Rotterdam, Netherlands 1904-died East Hampton, NY 1997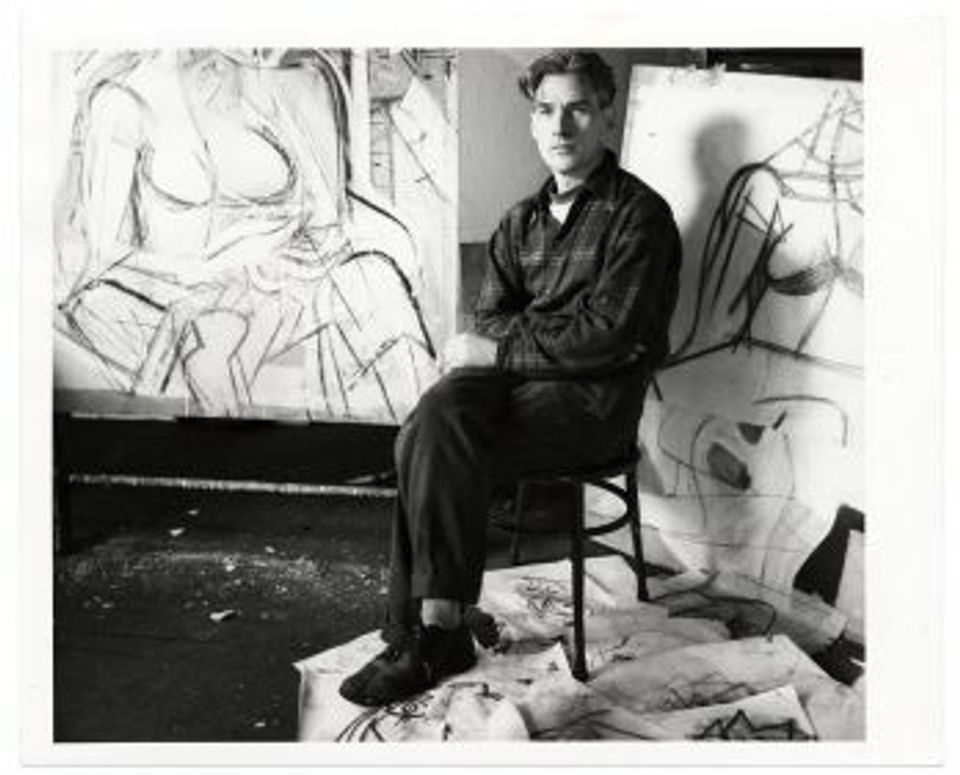 Born

Rotterdam, Netherlands

Died

East Hampton, New York, United States

Active in

New York, New York, United States
Biography
Born in Holland, moved to the United States in 1924. Abstract Expressionist painter, known for his disturbing pictures of women, who became one of the dominant American artists of the 1950s.
Charles Sullivan, ed American Beauties: Women in Art and Literature (New York: Henry N. Abrams, Inc., in association with National Museum of American Art, 1993)
Artist Biography
Born in Rotterdam in 1904, Willem de Kooning received the most formal academic training in art and applied arts, then worked in a commerical design firm in that city. Immigrating to the United States in 1927, he gravitated to the circle of artists forming in New York around John Graham and Arshile Gorky; the latter in particular became a close friend and confidant. Together, he and Gorky, the more mature painter, explored the problems facing their generation of artists. By the 1940s, de Kooning would execute some the most significant paintings in the era of Abstract Expressionism.
National Museum of American Art (CD-ROM) (New York and Washington D.C.: MacMillan Digital in cooperation with the National Museum of American Art, 1996)
Luce Artist Biography
Dutch-born painter Willem de Kooning was a leading figure in the abstract expressionist movement. He studied at the Rotterdam Academy of Fine Arts and Techniques and, inspired by American illustrators, moved to the United States in 1926, working his way across the Atlantic as a seaman with no passport or visa. After settling in New York, he formed friendships with many of the city's avant-garde artists, including Stuart Davis and Arshile Gorky, who influenced de Kooning's early works. In 1938, de Kooning began his well-known series titled Women, paintings with nude female figures as recurring subjects. De Kooning's first solo show in 1948 in New York helped establish him as a major abstract expressionist artist.