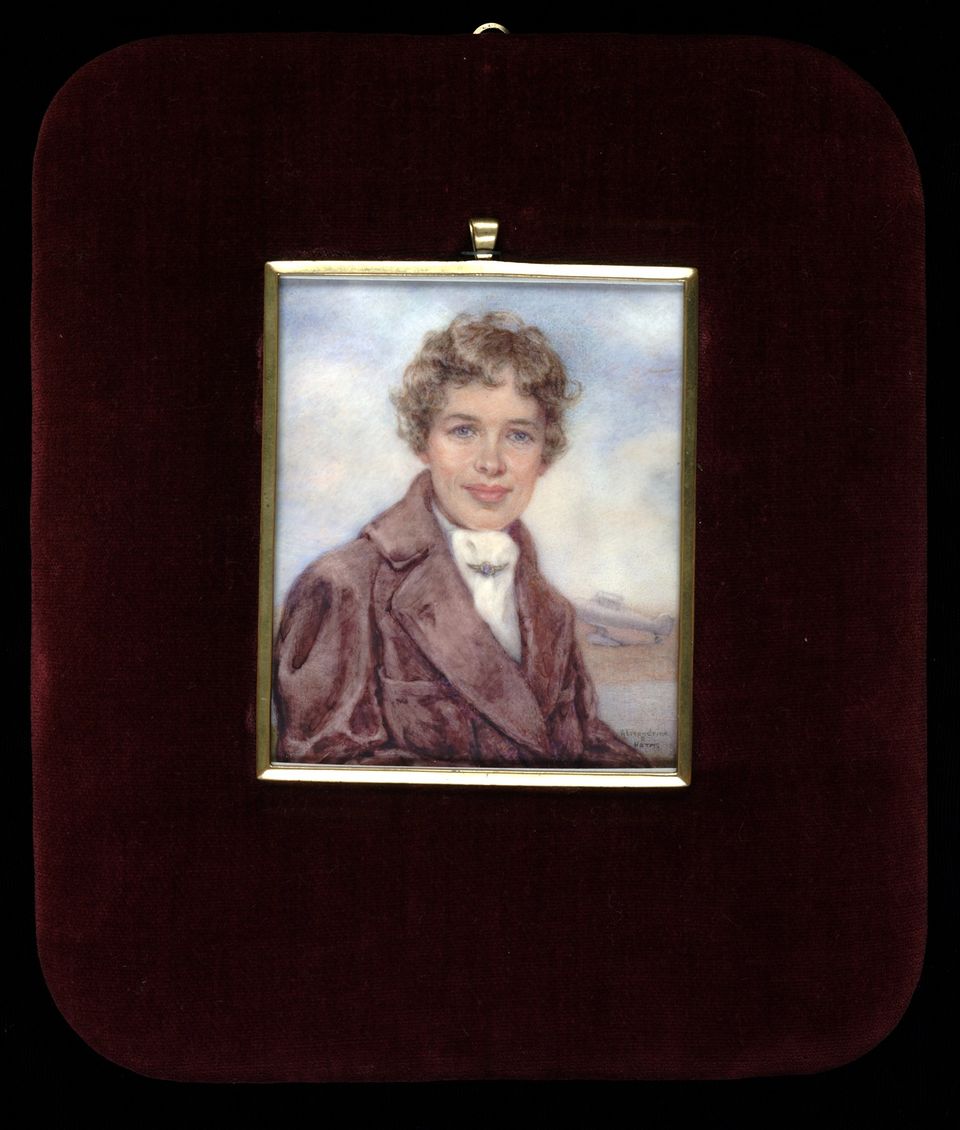 Copied
Alexandrina Robertson Harris,
Amelia Earhart
, ca. 1935, watercolor on ivory, Smithsonian American Art Museum, Gift of Alexandrina Bruce, 1967.8.1
Title

Amelia Earhart

Artist

Dimensions

4

1

⁄

4

x

3

1

⁄

2

in. (

10

.

8

x

8

.

9

cm) rectangle

Credit Line

Gift of Alexandrina Bruce

Mediums

Mediums Description

watercolor on ivory

Keywords

Portrait female — Earhart, Amelia — bust

Object Number

1967.8.1
Amelia Earhart (1897-1937) is known as much for her mysterious disappearance during an attempt to fly around the world as for her pioneering accomplishments. Born in Atchison, Kansas, Earhart bought her first plane in 1921. In 1929 she organized an all-women's air race from Los Angeles to Cleveland, which Will Rogers dubbed the "Powder Puff Derby," and with a group of women pilots was a founder and first president of the Ninety-Nines, the first professional women pilots' organization. In 1932 she became the first woman to fly solo across the Atlantic, five years to the day after Lindbergh had been the first man to do so. Three years later she flew a solo transpacific flight from Hawaii to California, for which President Roosevelt remarked, "You have scored again . . . (and) shown even the 'doubting Thomases' that aviation is a science which cannot be limited to men only." In 1937 she and navigator Fred Noonan embarked on a planned flight around the world; but on July 2, Earhart's plane disappeared over the Pacific Ocean, and neither she nor her plane was ever found.