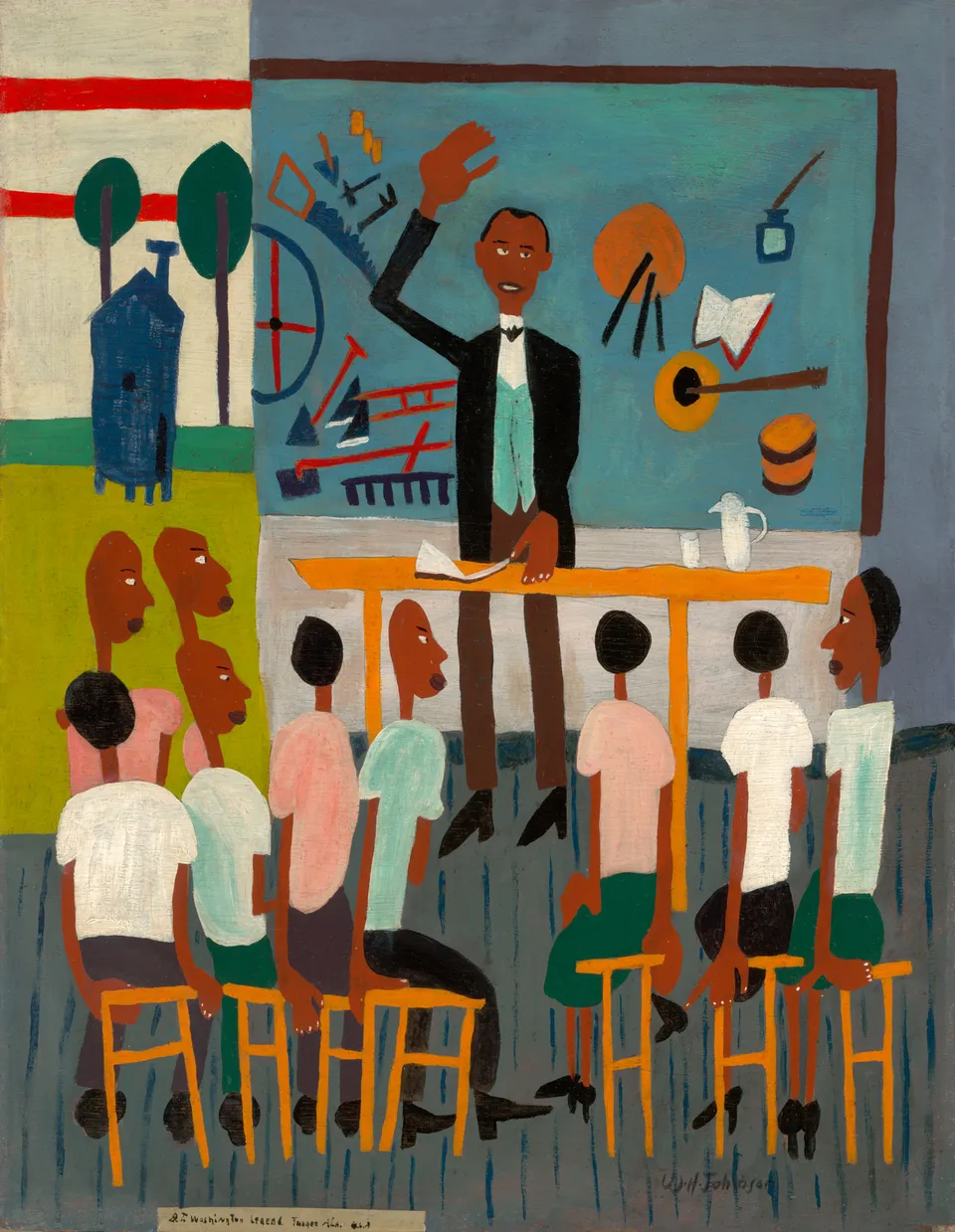 Copied
William H. Johnson,
Booker T. Washington Legend
, ca. 1944-1945, oil on plywood,
32
5
⁄
8
x
25
1
⁄
4
in. (
82
.
9
x
64
.
1
cm.), Smithsonian American Art Museum, Gift of the Harmon Foundation, 1967.59.664
Title

Booker T. Washington Legend

Artist

Dimensions

32

5

⁄

8

x

25

1

⁄

4

in. (

82

.

9

x

64

.

1

cm.)

Credit Line

Gift of the Harmon Foundation

Mediums

Mediums Description

oil on plywood

Classifications

Keywords

Portrait male — Washington, Booker T.
Figure group
African American

Object Number

1967.59.664
Johnson presents a formally dressed Booker T. Washington (1856--1915) addressing a coeducational class of Black students. He is framed by a blackboard on which a saw, trowel, and hammer represent the building trades. A rake, shovels, and other farm implements attest to Tuskegee's importance as a center for agricultural research. (Washington hired George Washington Carver to run the agriculture program in 1896.) Opposite, an artist's palette, an inkwell, and musical instruments symbolize the liberal arts.
For Washington, education was crucial to the economic and social advancement of African Americans. In his autobiography Up from Slavery, he told of his early years on a Virginia tobacco plantation and his adolescence working in a West Virginia coal mine. Only after his four-to-nine a.m. shift was over was he allowed to go to school. Determined to get a formal education, Washington walked five hundred miles to Hampton Institute (now Hampton University), where he proved to be a star student. Seven years later, he was invited to teach at Hampton. In 1881 he launched the Tuskegee Normal and Agricultural Institute in Alabama.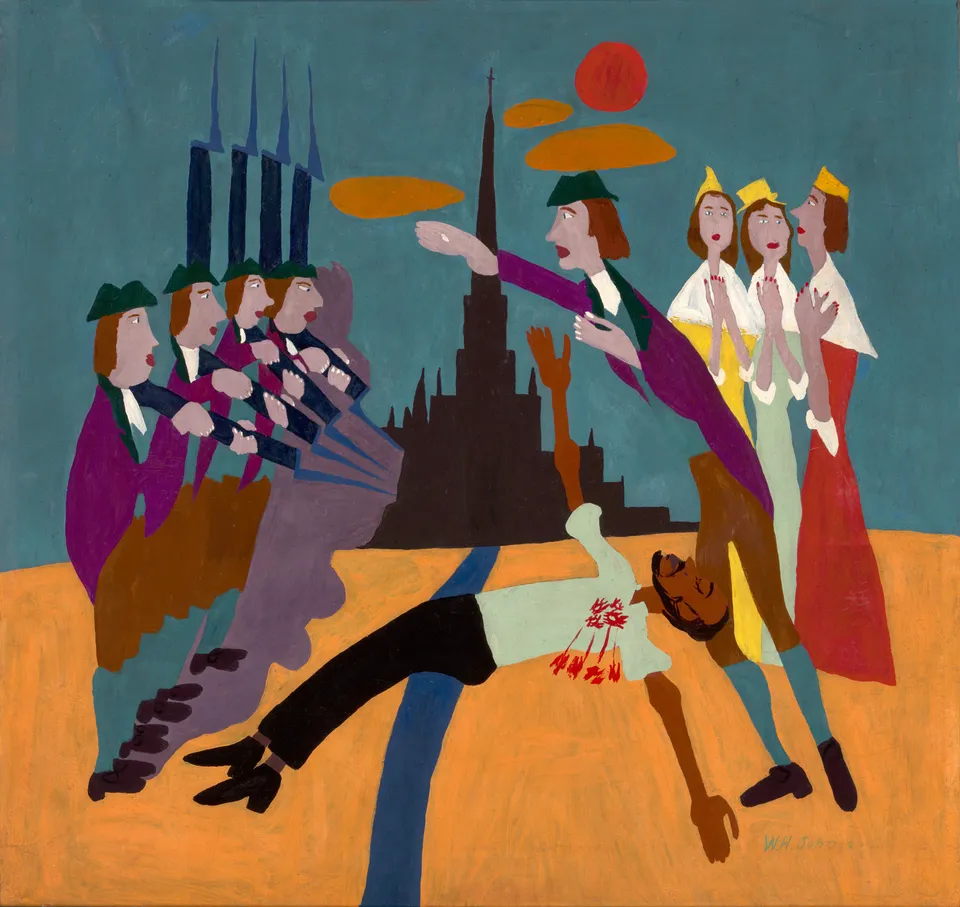 March 8, 2024
–
September 8, 2024
William H. Johnson's Fighters for Freedom series from the mid-1940s is a tribute to African American activists, scientists, teachers, and performers as well as international heads of state working to bring peace to the world. The exhibition Fighters for Freedom: William H. Johnson Picturing Justice is drawn entirely from the collection of more than 1,000 works by William H. Johnson given to the Smithsonian American Art Museum by the Harmon Foundation in 1967 and reminds us that individual achievement and commitment to social justice are at the heart of the American story.