Artist
William H. Johnson
born Florence, SC 1901-died Central Islip, NY 1970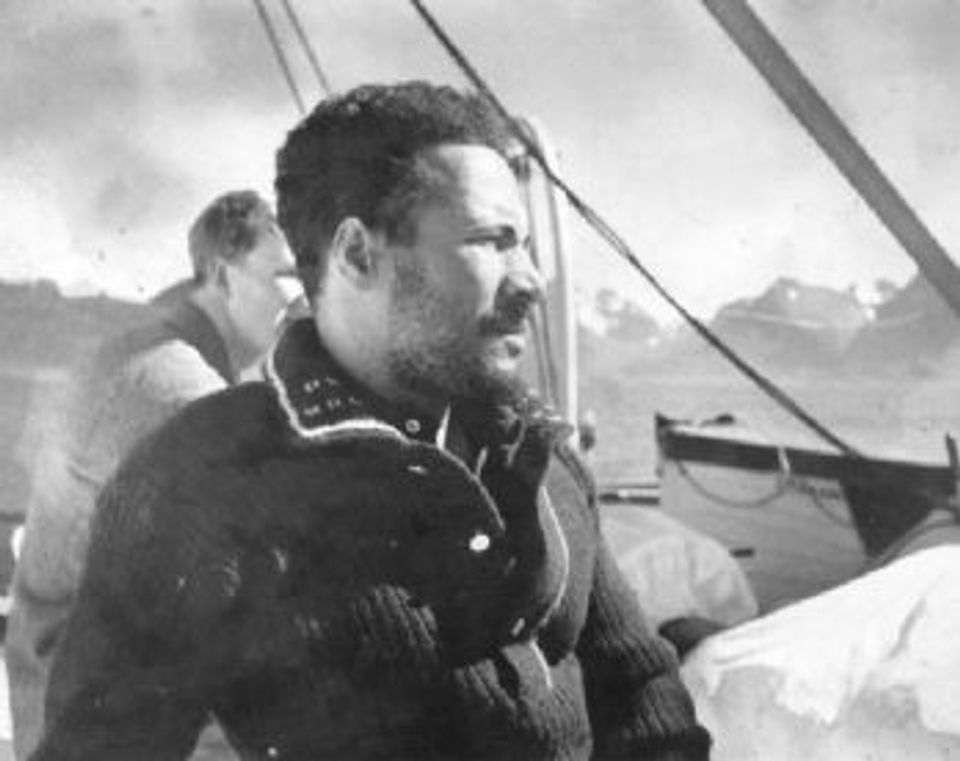 Died

Central Islip, New York, United States

Active in

New York, New York, United States
Kerteminde, Denmark
Volda, Norway
Biography
By almost any standard, William H. Johnson (1901–1970) can be considered a major American artist. He produced hundreds of works in a virtuosic, eclectic career that spanned several decades as well as several continents. It was not until very recently, however, that his work began to receive the attention it deserves.
Born in South Carolina to a poor African-American family, Johnson moved to New York at age seventeen. Working a variety of jobs, he saved enough money to pay for an art education at the prestigious National Academy of Design. His mastery of the academy's rigorous standards gained him both numerous awards and the respect of his teachers and fellow students.
Johnson spent the late 1920s in France, absorbing the lessons of modernism. As a result, his work became more expressive and emotional. During this same period, he met and fell in love with Danish artist Holcha Krake, whom he married in 1930. The couple spent most of the '30s in Scandinavia, where Johnson's interest in primitivism and folk art began to have a noticeable impact on his work.
Returning with Holcha to the U.S. in 1938, Johnson immersed himself in the traditions of Afro-America, producing work characterized by its stunning, eloquent, folk art simplicity. A Greenwich Village resident, he became a familiar, if somewhat aloof, figure on the New York art scene. He was also a well-established part of the African-American artistic community at a time when most black artists were still riding the crest of the Harlem Renaissance.
Although Johnson enjoyed a certain degree of success as an artist in this country and abroad, financial security remained elusive. Following his wife's death in 1944, Johnson's physical and mental health declined dramatically. In a tragic and drawn-out conclusion to a life of immense creativity, Johnson spent his last twenty-three years in a state hospital on Long Island. By the time of his death in 1970, he had slipped into obscurity. After his death, his entire life's work was almost disposed of to save storage fees, but it was rescued by friends at the last moment. Over a thousand paintings by Johnson are now part of the collection of the Smithsonian Institution's Smithsonian American Art Museum.
National Museum of American Art. Homecoming: The Paintings of William H. Johnson, A Book of Postcards (Washington, D.C.: National Museum of American Art in association with Pomegranate Artbooks, 1991)
Artist Biography
"And even if I have studied for many years and all over the world, . . . I have still been able to preserve the primitive in me. . . . My aim is to express in a natural way what I feel, what is in me, both rhythmically and spiritually, all that which in time has been saved up in my family of primitiveness and tradition, and which is now concentrated in me." — William H. Johnson quoted in Richard J. Powell, "In My Family of Primitiveness and Tradition: William H. Johnson's Jesus and the Three Marys, "American Art 5:4 (Fall 1991): 21.
One of the most brilliant yet tragic careers of an early twentieth-century African-American artist was that of William H. Johnson. Originally from the Deep South, Johnson became a world traveler who absorbed the customs and cultures of New York, Europe, and North Africa. He completed hundreds of oils, watercolors, gouaches, pen-and-ink sketches, block prints, silk screens, and ceramics. Johnson's career also spanned a gamut of styles from the academic, through Impressionism, Cubism, Fauvism, and German Expressionism, to, finally, a "conscious naiveté".
Johnson was born on March 18, 1901,in Florence, South Carolina. The eldest of five children, he dropped out of school at an early age to help support his family. As a child he frequently copied cartoons from local newspapers, an activity that developed his ability to tell a story in witty pictures. Johnson left Florence around 1918 and moved to New York where he enrolled in the National Academy of Design and worked notably with the painter Charles Hawthorne. In 1926 Hawthorne raised funds to send Johnson abroad to study.
During the winter of 1926 Johnson traveled to France where he studied and painted in Paris, Moret-sur-Loing, and Cagnes-sur-Mer. From 1927 to 1929 he also visited Corsica, Nice, Belgium, and Denmark. Johnson's earliest works in Paris and Corsica were impressionistic landscapes and cityscapes. He quickly developed a short-hand technique that included only the essentials of design. In late 1929 Johnson returned to New York with a number of his French-Corsican paintings. He exhibited some of these works in the Harmon Foundation show of 1930 and received the coveted gold medal.
Following this success, Johnson returned to Europe and married a Danish textile artist, Holcha Krake, whom he had met in southern France. The newlywed Johnsons traveled across France and Belgium to Denmark where they settled in the small fishing village of Kerteminde, near his wife's home. The people of Kerteminde welcomed Johnson warmly and were fascinated by his paintings of gardens, old houses, and scenes of marine life.
In 1933 the Johnsons spent several months in North Africa where they delighted in the colorful Arabian bazaars and mosques, painted numerous portraits of the residents, worked in ceramics, and were taught age-old secrets of glazing and firing. The couple then traveled across Norway by bicycle. Johnson's paintings of that period capture the fresh atmosphere of spring with blossoming trees, the clear water of the deep fjords, and the blues of distant snow-capped mountains. Sailing next from Aalesund, Sweden, north to Tromsö, the two artists continued to paint and immerse themselves in the beauties of nature. They lived in Svolvær in the Lofoten Islands where Johnson painted and Holcha painted and wove her copy of the Baldishol Tapestry.
The threat of World War II prompted Johnson to return to the United States in 1938. In a pronounced and unexpected transition in his style, Johnson became interested in religious paintings and his subjects were almost exclusively African American. Using a palette of only four or five colors and painting frequently on burlap or plywood, Johnson developed a flat, consciously naive style. During the early 1940s, war activities, the Red Cross, and other related events interested Johnson and provided grist for his widely exhibited narrative paintings.
In January 1944 Johnson's wife Holcha died of cancer, an event that nearly shattered both his life and career. In June 1944 Johnson traveled to Florence, South Carolina, to visit his mother for the first time in fourteen years. There he painted a number of portraits of family and friends, as well as a series of paintings portraying seated women staring directly at the observer.
In 1945 Johnson began his final paintings—social, historical, andpolitical panels including a series of narrative themes built around single subjects such as Booker T. Washington and John Brown. These paintings were exhibited only once in the United States. Late in 1946, still despondent over his wife's death, Johnson packed all of his art and returned to Denmark where he hoped to find peace among his wife's family in the country that he had grown to love. He exhibited his historical and political paintings in Copenhagen in March 1947, which was the last exhibition of his works held during his lifetime. There is quite a bit of Matisse's worship of unrestricted colors in his pictures," wrote a Danish critic of Johnson's last show, "But where Matisse is an aesthetician, Johnson goes further and shows us the working people of the southern states, the Negroes and their leaders, and their entirely strangely colorful world. . . ."
Johnson, whose peculiar behavior had been noticed by close friends, became mentally ill shortly after his last show in Denmark. He was cared for temporarily in Denmark and later sent back to New York where he was hospitalized. On April 13, 1970, Johnson died at Central Islip State Hospital on Long Island, where he had spent the last twenty-three years of his life in obscurity, unable to produce any art. Today Johnson is considered one of the most important African-American artists of his generation.
Regenia A. Perry Free within Ourselves: African-American Artists in the Collection of the National Museum of American Art (Washington, D.C.: National Museum of American Art in Association with Pomegranate Art Books, 1992)
Luce Artist Biography
William H. Johnson's painting style changed dramatically as he traveled between Europe and America. He spent his early years in South Carolina and New York, then moved to France, where he met Holcha Krake, a Danish textile artist. The couple married in Denmark and settled in a small fishing town, from which they made painting trips to Norway, Sweden, and Africa. By the late 1930s, the threat of war and Johnson's need to "paint his own people" had convinced him to return to New York, where he created powerful scenes of African American life. Less than a decade later he had lost his wife to cancer and his mental health had begun to decline. He returned to Denmark with ambitious plans to show his work throughout Europe, but his eccentric behavior led friends to disown him, and he wandered the streets with his paintings tied up in a burlap sack. He was eventually diagnosed with "syphilis-induced paresis" and sent back to America to spend the last twenty-three years of his life in a mental hospital. (Powell, Homecoming: The Art and Life of William H. Johnson, 1991)