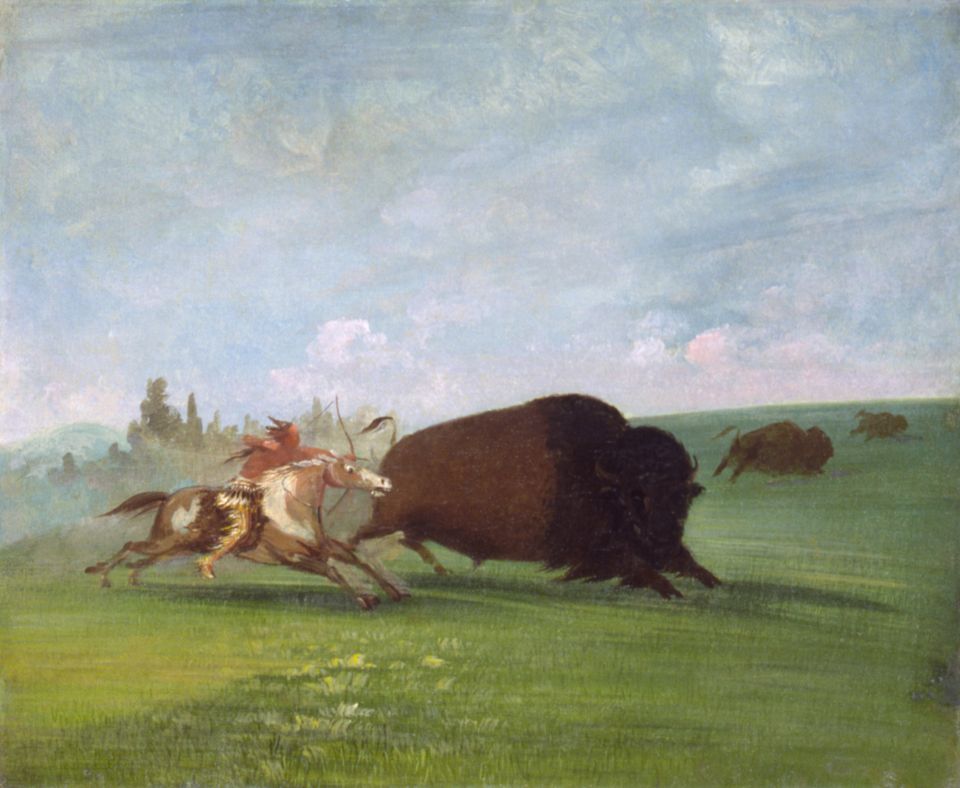 Copied
George Catlin,
Buffalo Chase, a Single Death
, 1832-1833, oil on canvas,
24
x
29
in. (
60
.
9
x
73
.
7
cm), Smithsonian American Art Museum, Gift of Mrs. Joseph Harrison, Jr., 1985.66.408
Title

Buffalo Chase, a Single Death

Artist

Dimensions

24

x

29

in. (

60

.

9

x

73

.

7

cm)

Credit Line

Gift of Mrs. Joseph Harrison, Jr.

Mediums

Mediums Description

oil on canvas

Classifications

Keywords

Figure male
Animal
Western
Animal — horse
Indian
Occupation — hunter
Animal — buffalo

Object Number

1985.66.408
"In the chase of the buffalo, or other animal, the Indian generally 'strips' himself and his horse, by throwing off his shield and quiver, and every part of his dress, which might be an encumbrance to him in running; grasping his bow in his left hand, with five or six arrows drawn from his quiver, and ready for instant use . . . These horses are so trained, that the Indian has little use for the rein, which hangs on the neck, whilst the horse approaches the animal on the right side, giving his rider the chance to throw his arrow to the left; which he does at the instant when the horse is passing---bringing him opposite to the heart, which receives the deadly weapon 'to the feather' . . . I have fairly represented the mode of approaching, at the instant the arrow is to be thrown; and the striking disparity between the size of a huge bull of 2000 pounds weight, and the Indian horse, which, it will be borne in mind, is but a pony." George Catlin made this sketch on the Upper Missouri in 1832. (Catlin, Letters and Notes, vol. 1, no. 31, 1841; reprint 1973)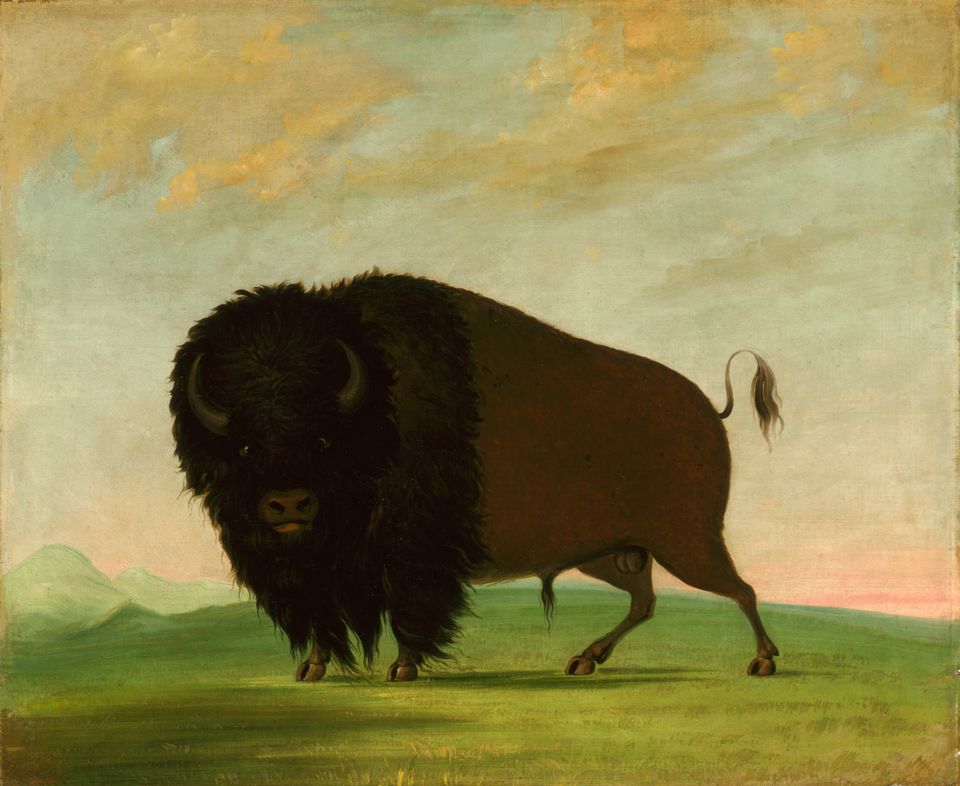 October 11, 2019
–
November 22, 2020
Picturing the American Buffalo: George Catlin and Modern Native American Artists examines representations of buffalo and their integration into the lives of Native Americans on the Great Plains in the 1830s and in the twentieth century.