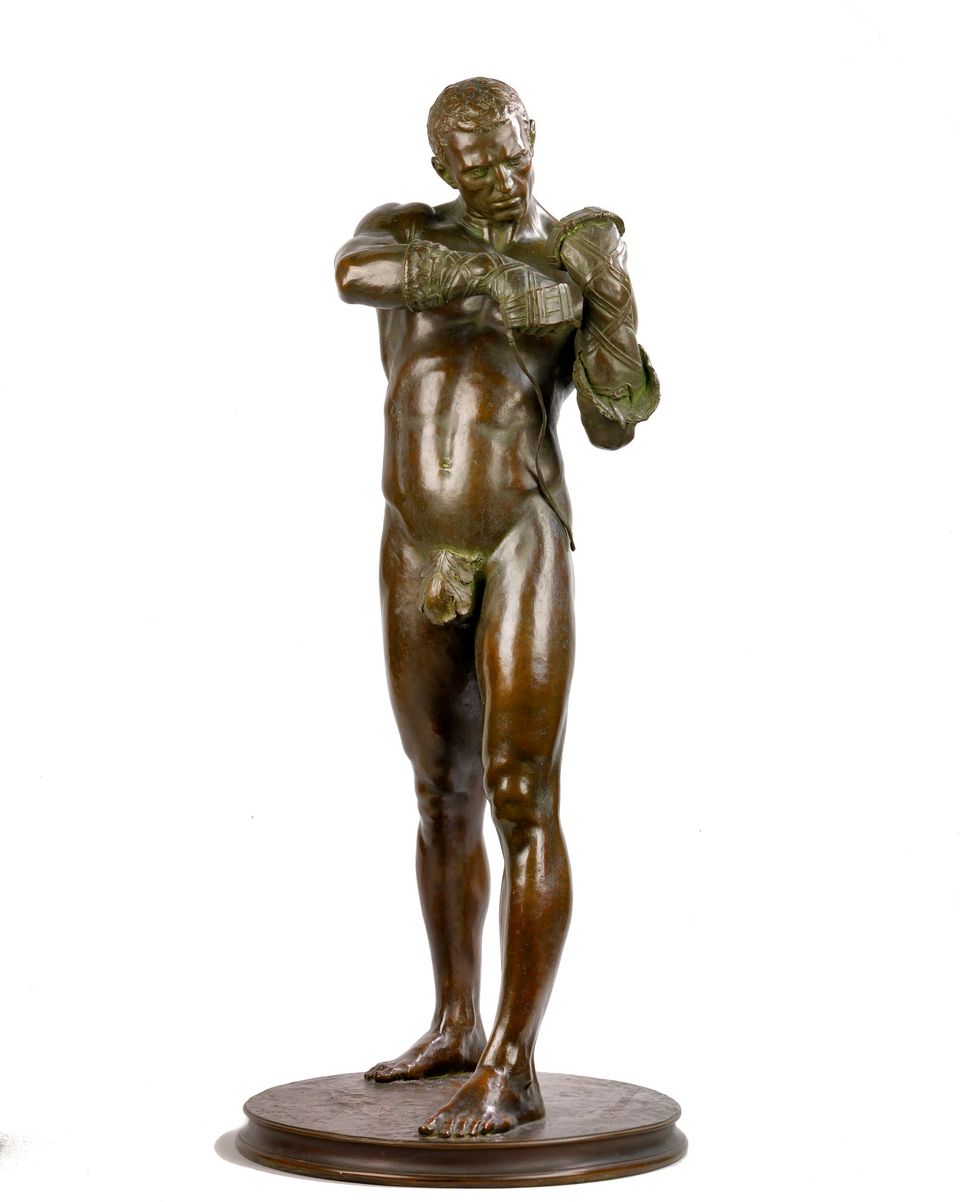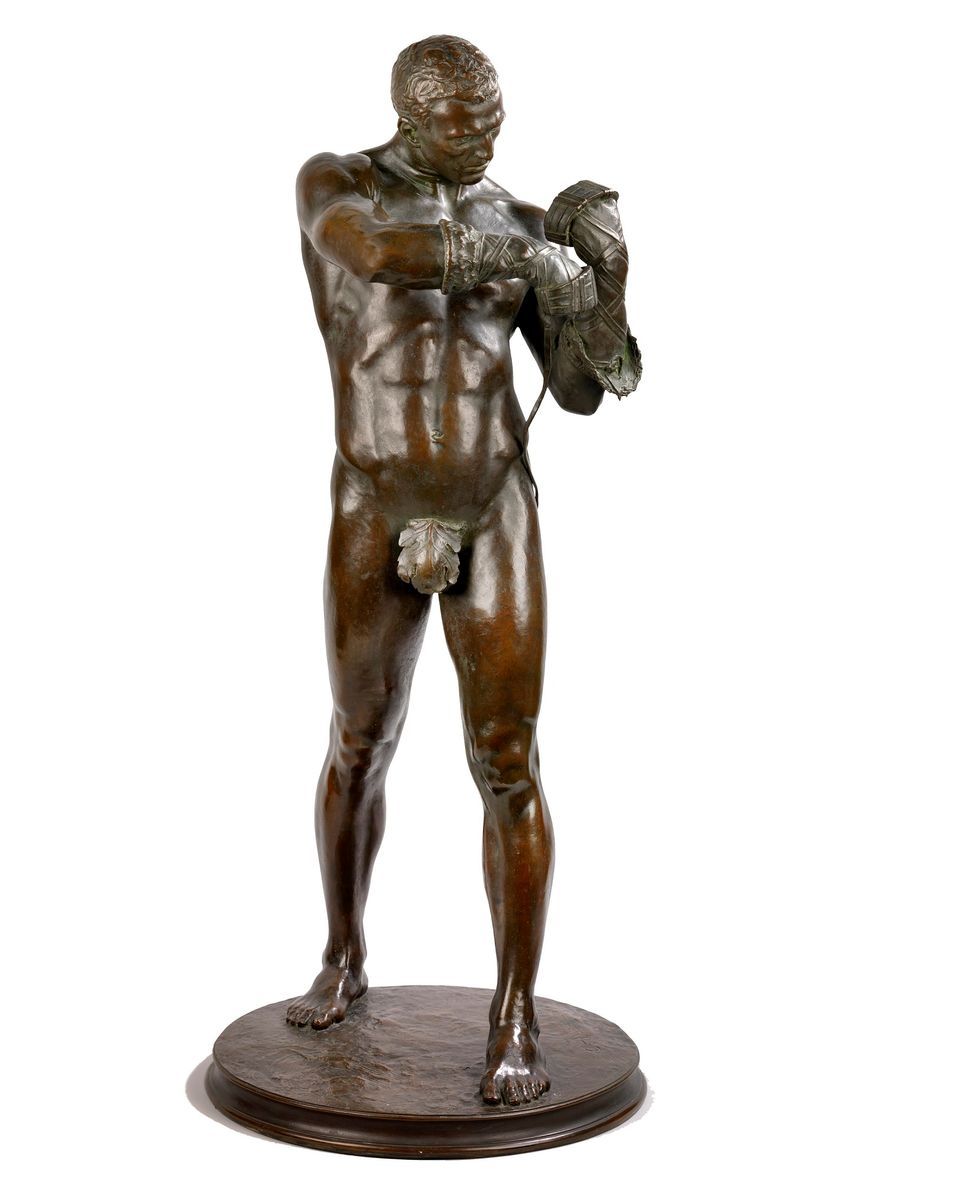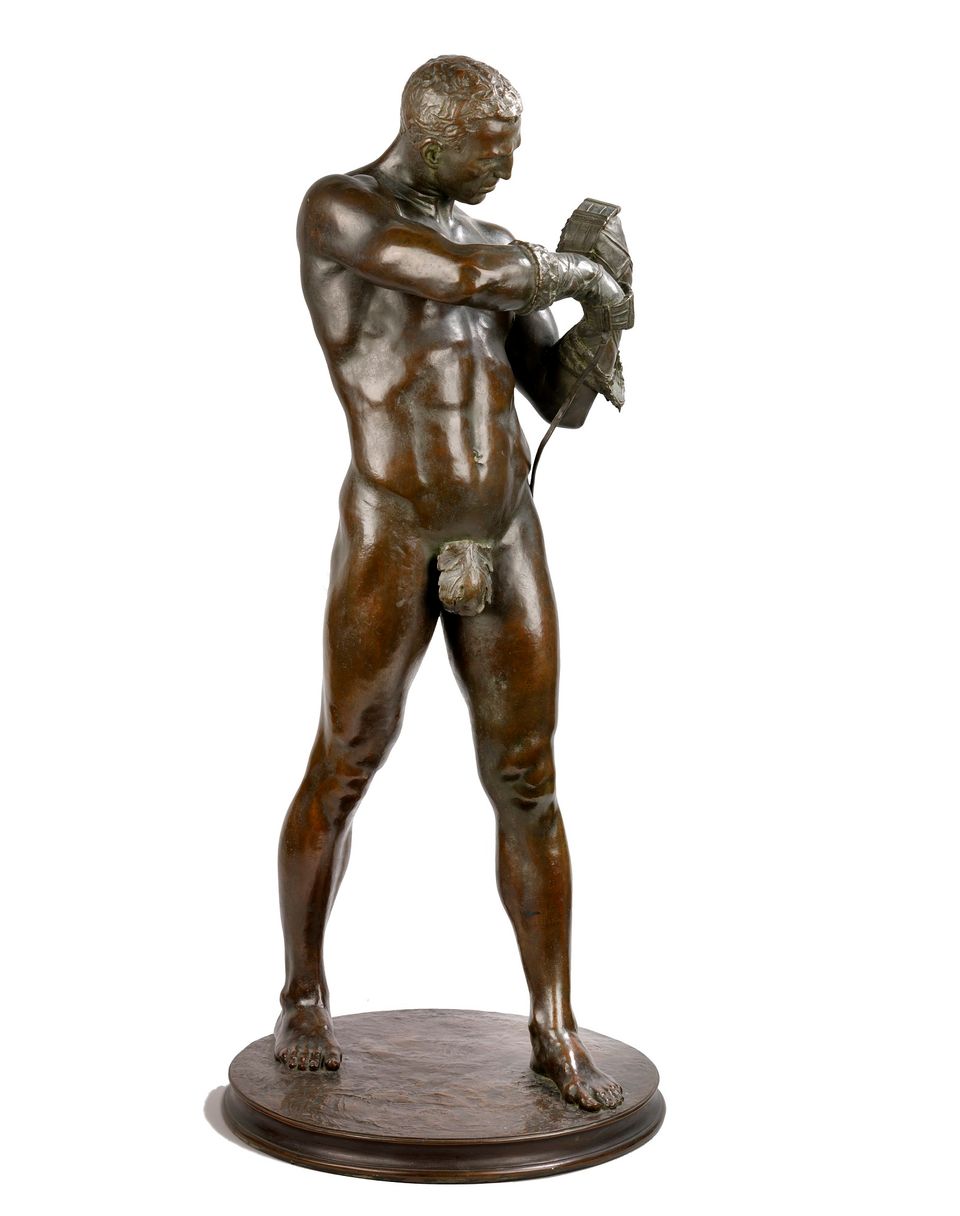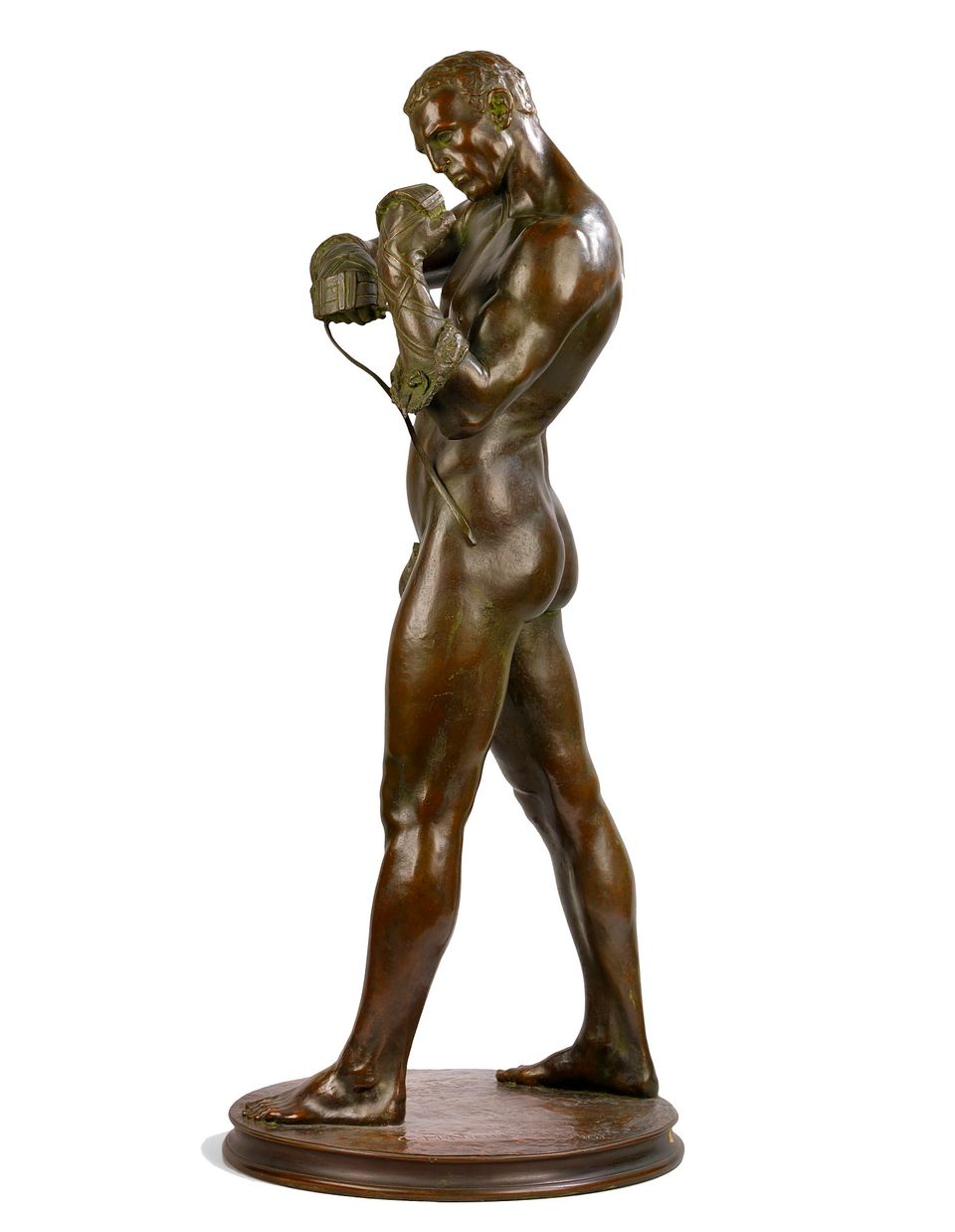 Copied
Charles H. Niehaus,
Caestus
, modeled 1883, bronze, Smithsonian American Art Museum, Gift of Marie J. Niehaus, 1965.29
Title

Caestus

Artist

Location

Credit Line

Gift of Marie J. Niehaus

Mediums

Mediums Description

bronze

Classifications

Keywords

Dress — historic — classical dress
Dress — accessory — glove
Dress — uniform — sports uniform
Occupation — sport — boxing
Figure male — nude

Object Number

1965.29
A caestus is a battle glove that was the ancient world's equivalent of brass knuckles. Greek and Roman gladiators made these by wrapping leather around lead, metal studs, or even stones to add force to their punches. The matches became so bloody, however, that the caestus was banned in the first century AD. Charles Niehaus modeled this fighter while studying in Rome, where he learned to portray the human figure by copying ancient Italian sculptures and monuments. In this work, he rendered the fighter in great anatomical detail, emphasizing the clenched muscles in the combatant's face as he concentrates on creating his caestus.