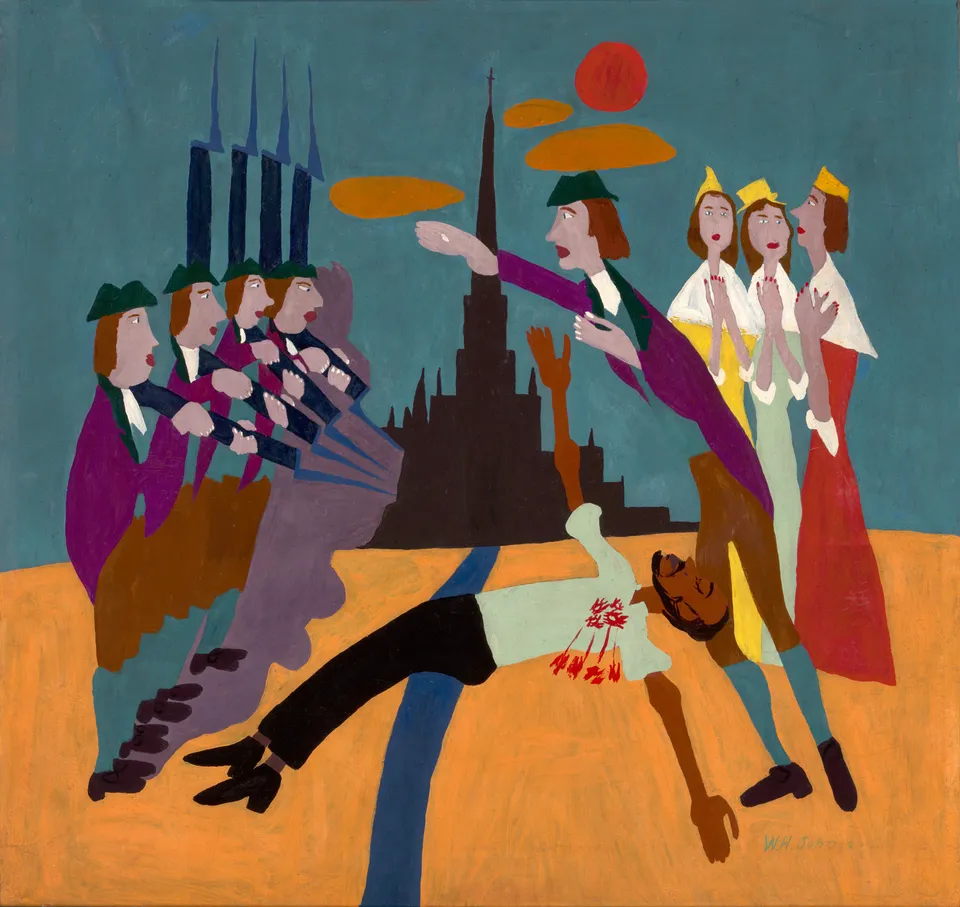 Copied
William H. Johnson,
Crispus Attucks
, ca. 1945, oil on paperboard,
29
1
⁄
2
x
30
7
⁄
8
in. (
74
.
9
x
78
.
4
cm.), Smithsonian American Art Museum, Gift of the Harmon Foundation, 1983.95.53
Title

Crispus Attucks

Artist

Dimensions

29

1

⁄

2

x

30

7

⁄

8

in. (

74

.

9

x

78

.

4

cm.)

Credit Line

Gift of the Harmon Foundation

Mediums

Mediums Description

oil on paperboard

Classifications

Keywords

History — United States — Boston Massacre
State of being — death — execution
Figure group
History — United States — Revolution
African American

Object Number

1983.95.53
Johnson presented Crispus Attucks (1723--1770) in a Christ-like pose at the center of his scene of the Boston Massacre. Three American colonists, all of them praying women, face a line of British soldiers who point muskets at the unarmed group. Tensions were high when, on the night of March 5, 1770, a small unarmed band of colonists confronted armed British soldiers. Shots were fired. When the smoke cleared, Attucks, a former slave, and two others lay dead. They were the first casualties of the American Revolution.
For roughly seventy years after the Boston Massacre, the martyrdom of this Black man was largely erased. Not until 1855, when William Cooper Nell, a Black abolitionist from Boston, published a book on free people of color who fought for American liberty, was Attucks's story retold. His name became a rallying cry during the Civil War; for Johnson, he endured as a powerful symbol of courage and sacrifice.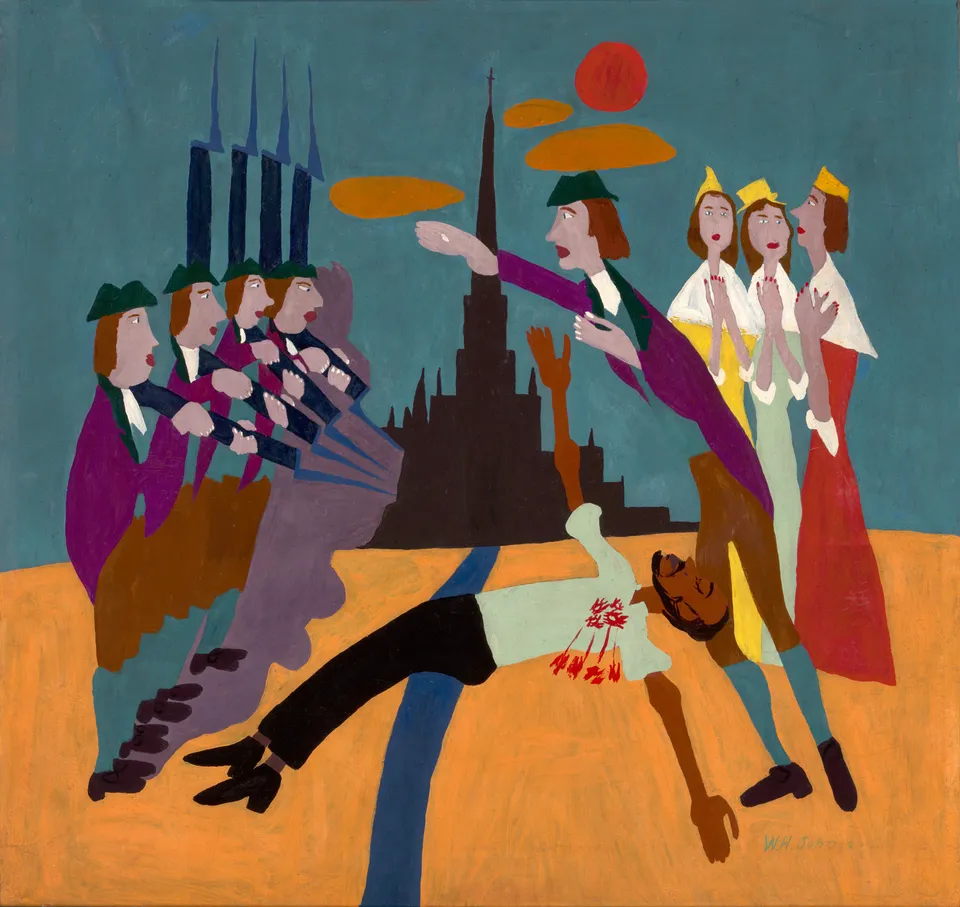 March 8, 2024
–
September 8, 2024
William H. Johnson's Fighters for Freedom series from the mid-1940s is a tribute to African American activists, scientists, teachers, and performers as well as international heads of state working to bring peace to the world. The exhibition Fighters for Freedom: William H. Johnson Picturing Justice is drawn entirely from the collection of more than 1,000 works by William H. Johnson given to the Smithsonian American Art Museum by the Harmon Foundation in 1967 and reminds us that individual achievement and commitment to social justice are at the heart of the American story.