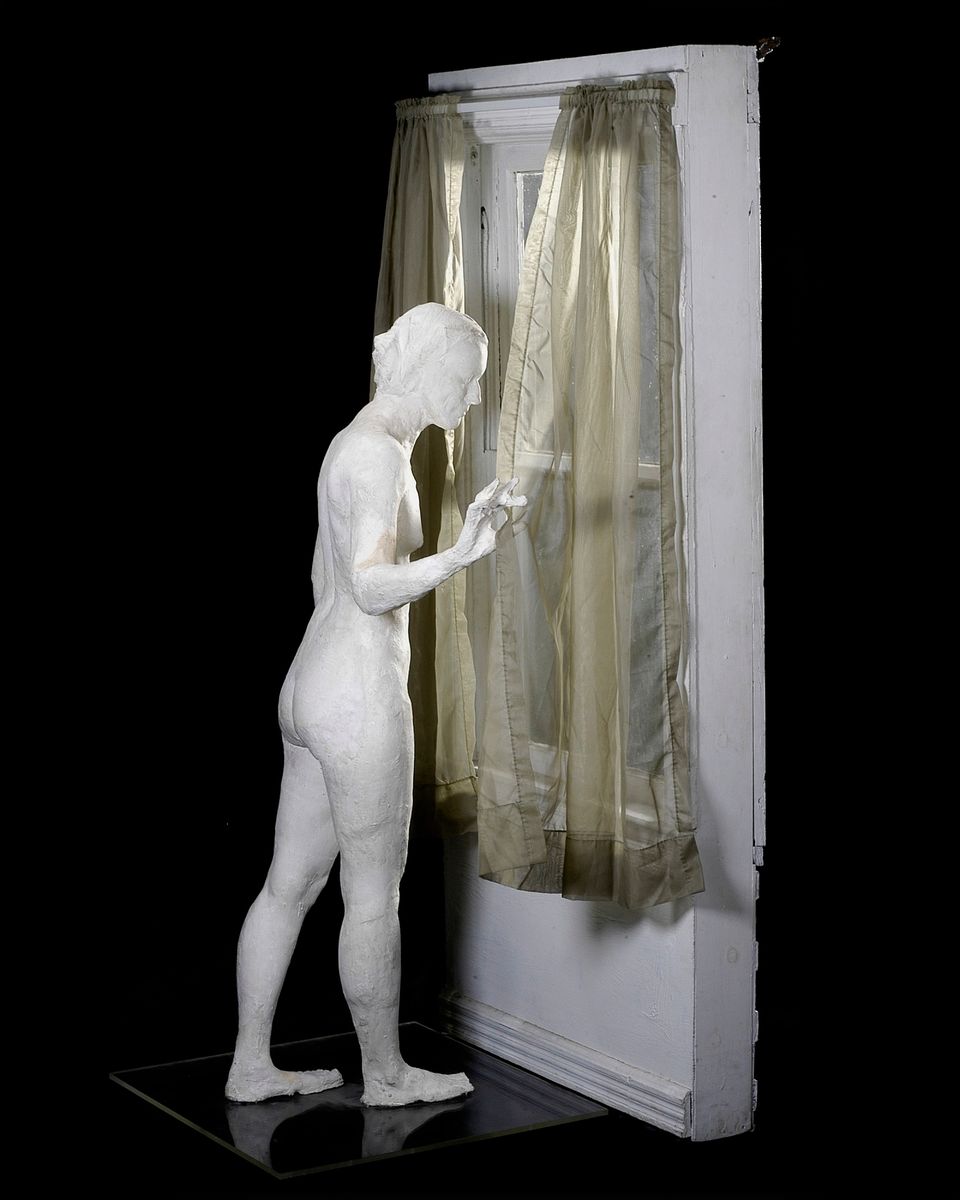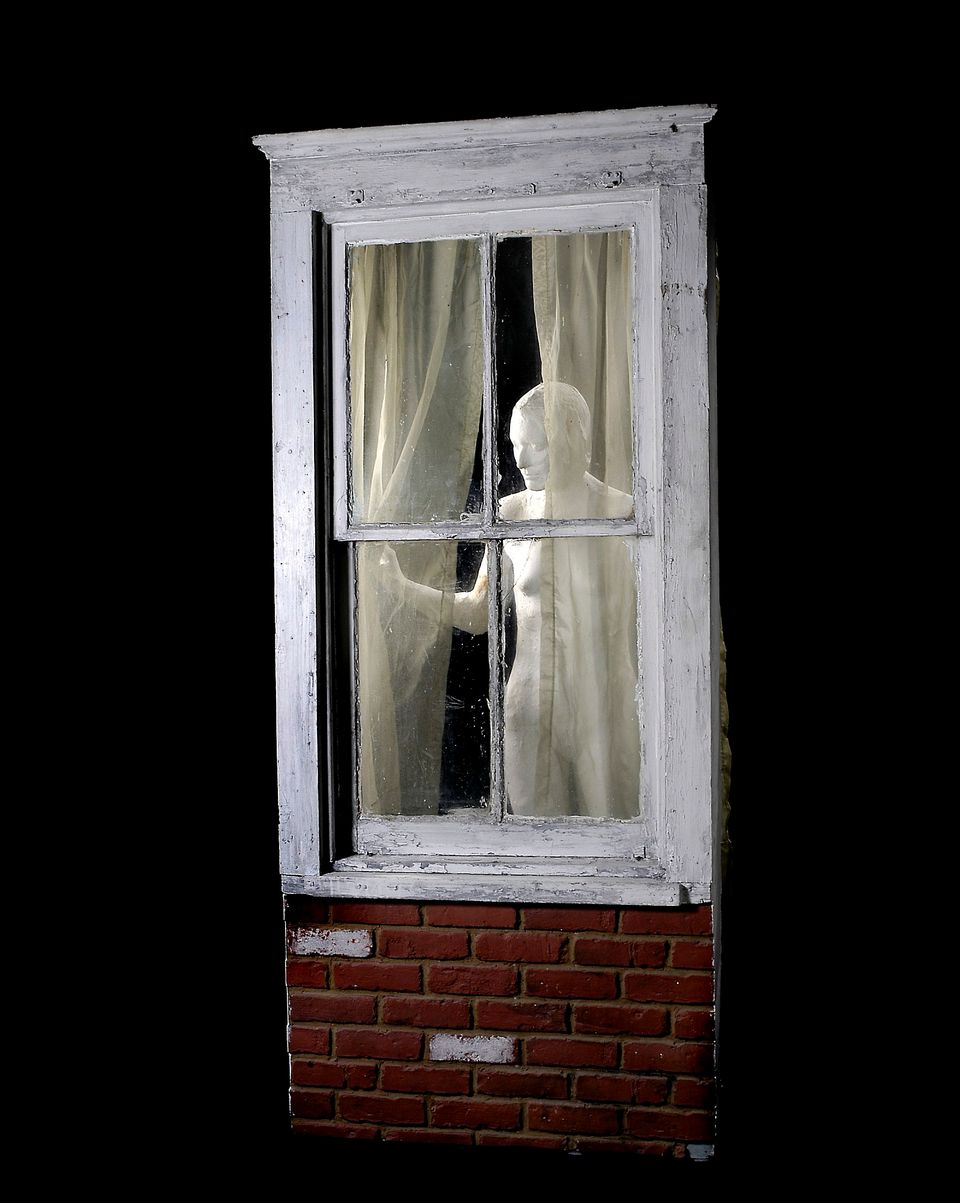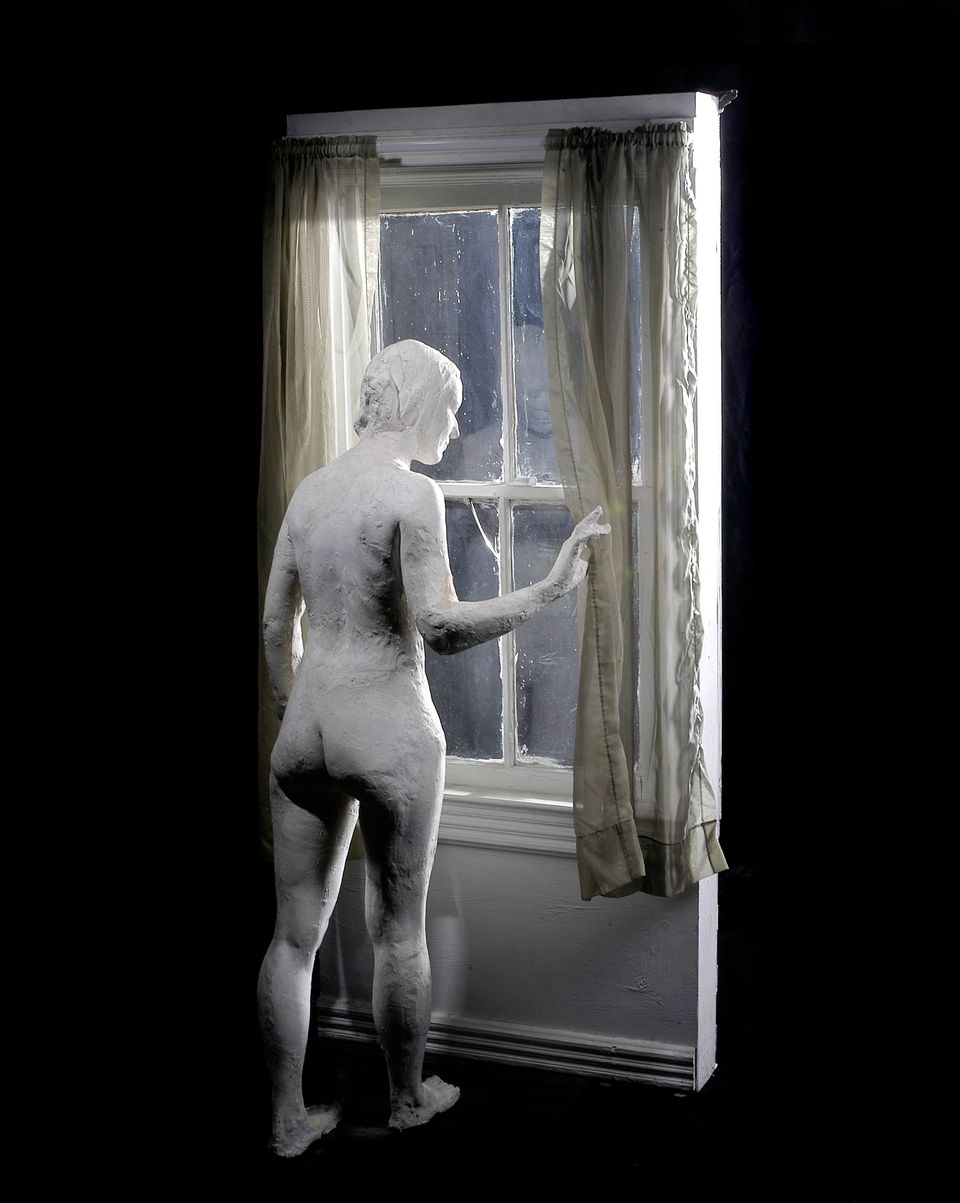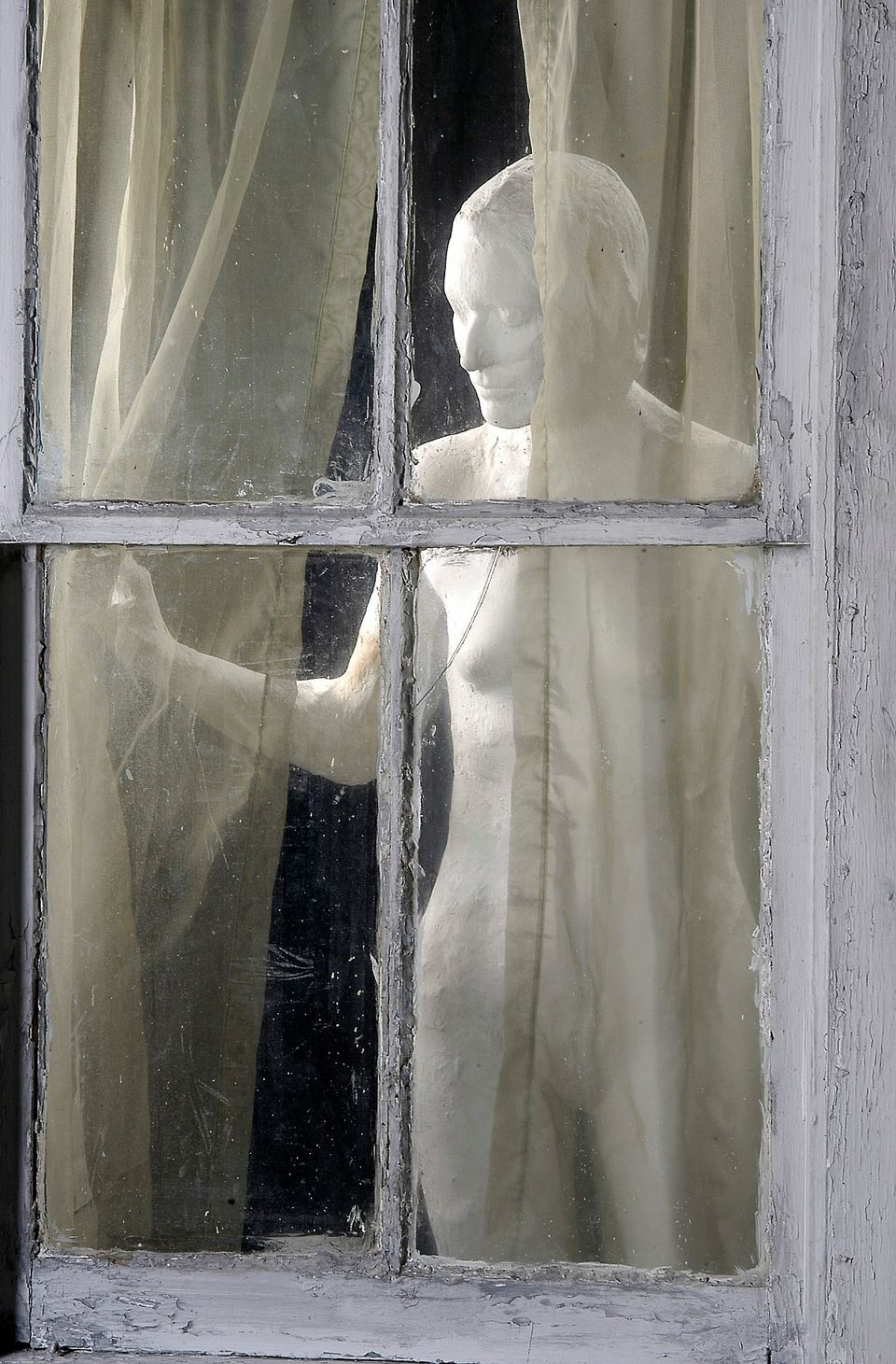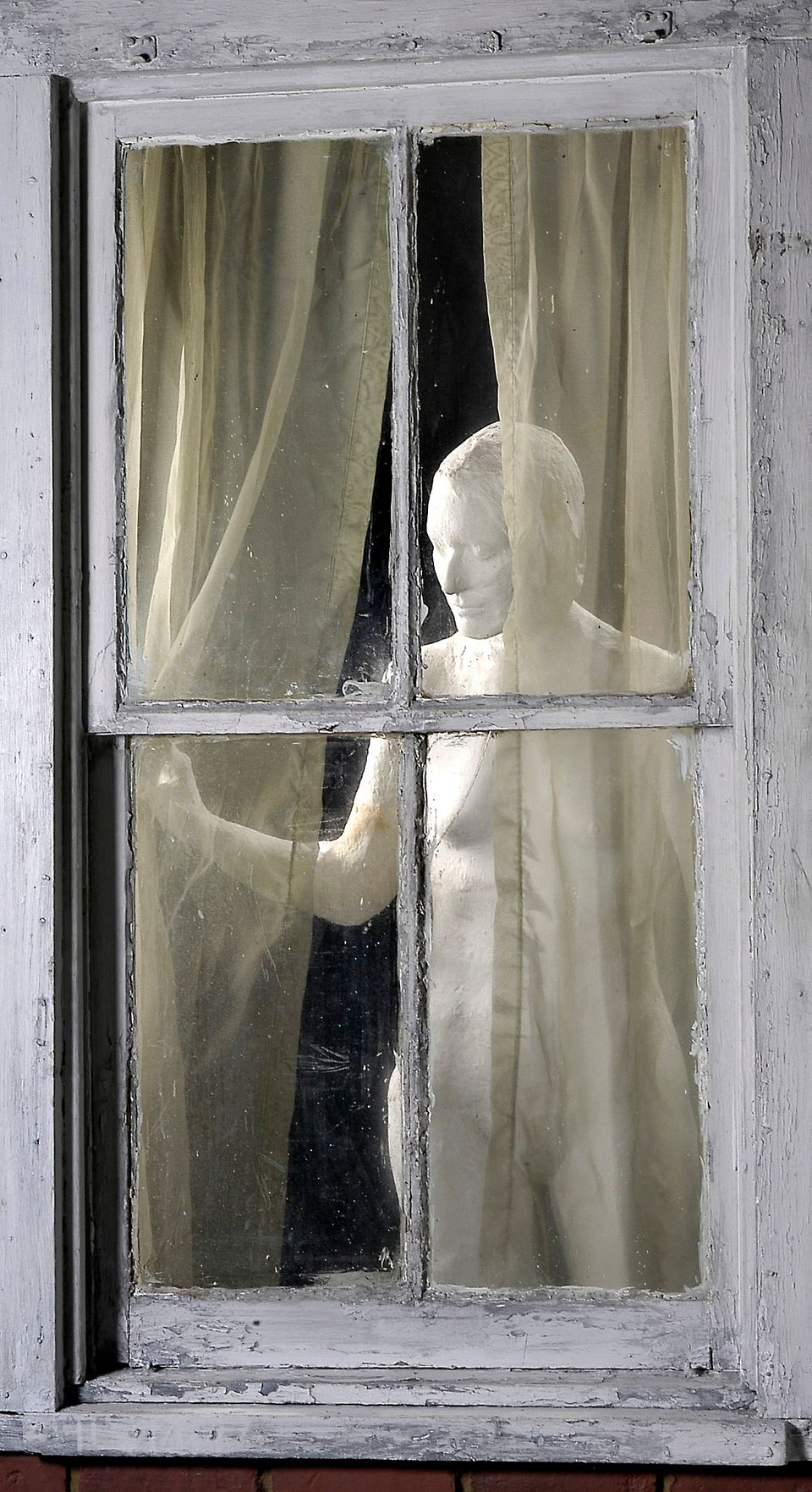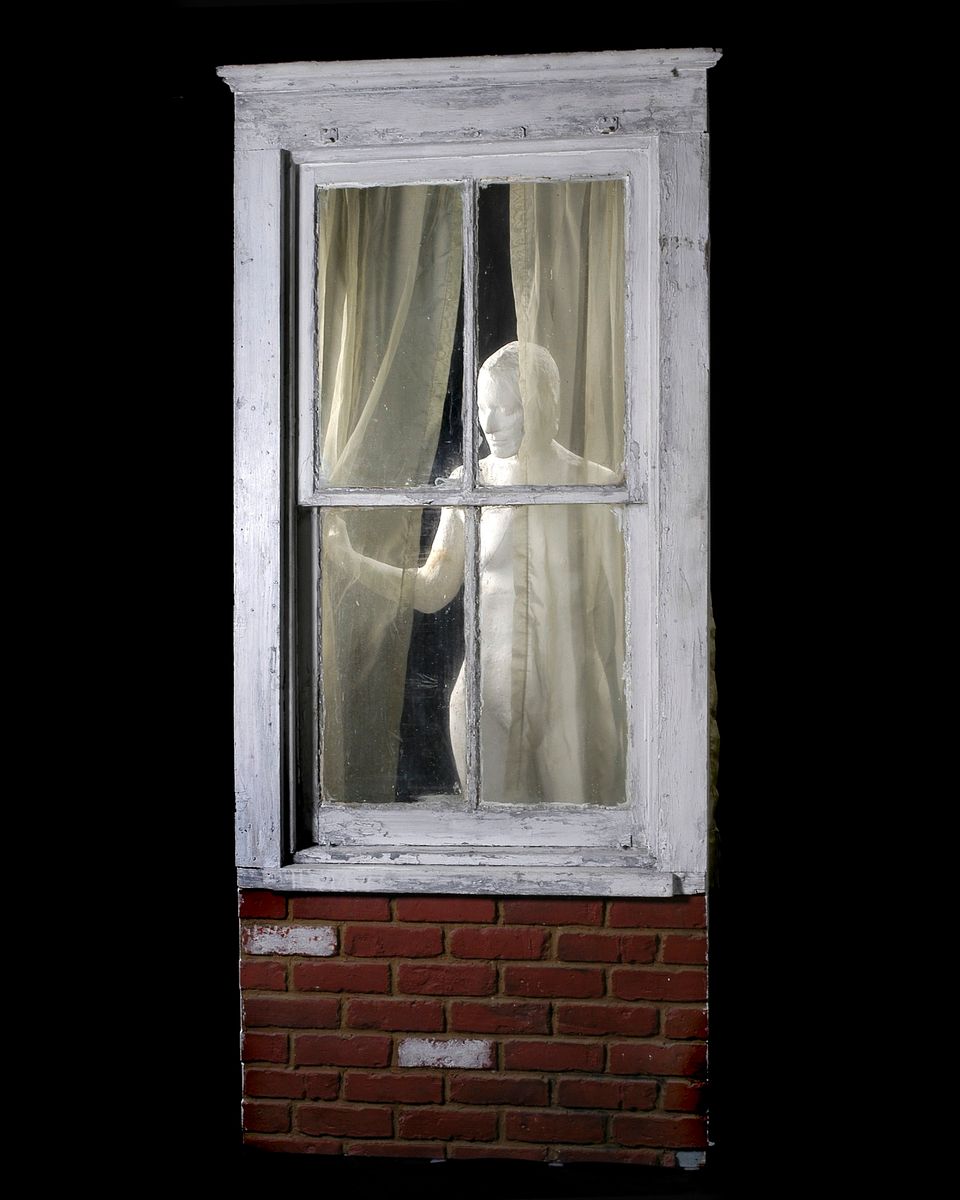 Copied
George Segal,
The Curtain
, 1974, mixed media: plaster, glass and painted wood, Smithsonian American Art Museum, Museum purchase, 1978.62, (c) 1978, George Segal
Title

The Curtain

Artist

Dimensions

84

1

⁄

2

x

39

1

⁄

4

x

35

1

⁄

2

in. (

214

.

6

x

99

.

7

x

90

.

2

cm.)

Copyright

(c) 1978, George Segal

Credit Line

Museum purchase

Mediums Description

mixed media: plaster, glass and painted wood

Classifications

Keywords

Architecture Interior — detail — window
Figure female — nude

Object Number

1978.62
George Segal found the themes for his plaster-cast figures in accidental glimpses of other people's lives. In this piece, the woman's poetic gesture of parting a curtain echoes Segal's sculptural process, as he delicately captures the intimate details of another person's body. The artist wrapped his models in plaster-soaked gauze and used either the rough external form or, as in
The Curtain
, cast a second figure from the impression inside the casing. His technique demanded that his sitters keep their eyes shut, and the resulting faces remain impassive while the body alone communicates. The contrasts of shadows falling on white plaster and the sense of a fleeting moment frozen in time reflect Segal's reverence for the "miraculous" quality of "ordinary life and ordinary space."