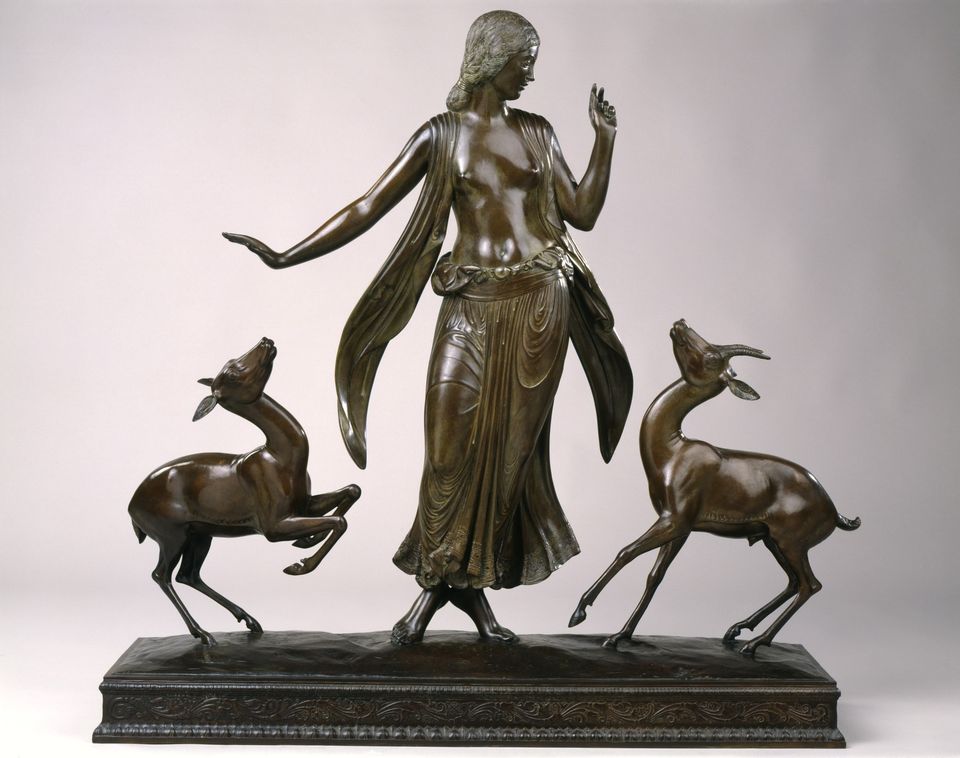 Copied
Paul Manship,
Dancer and Gazelles
, 1916, bronze, Smithsonian American Art Museum, Bequest of Paul Manship, 1966.47.8
Title

Dancer and Gazelles

Artist

Location

Dimensions

32

1

⁄

2

x

33

x

10

in. (

82

.

5

x

84

.

0

x

25

.

5

cm)

Credit Line

Bequest of Paul Manship

Mediums

Mediums Description

bronze

Classifications

Keywords

Animal — antelope
Figure female — nude
Performing arts — dance

Object Number

1966.47.8
Dancer and Gazelles
won Paul Manship the 1917 National Academy prize for best young sculptor and established his reputation as an up-and-coming artist. The tension in the small areas between the figures emphasizes the dancer's gestures, which command the gazelles' movements. Among artists of his time, Manship was unique in incorporating South Asian motifs and themes (Rather, "The Past Made Modern: Archaism in American Sculpture,"
Arts,
November 1984). He derived this subject from
ragamala
paintings that illustrate Indian musical compositions. In these images, animals respond to the dance as cobras sway to the movement of a flute. Here, for instance, the gazelles mimic the motion of the dancer's hips and the sweep of the veil that flows from her neck.