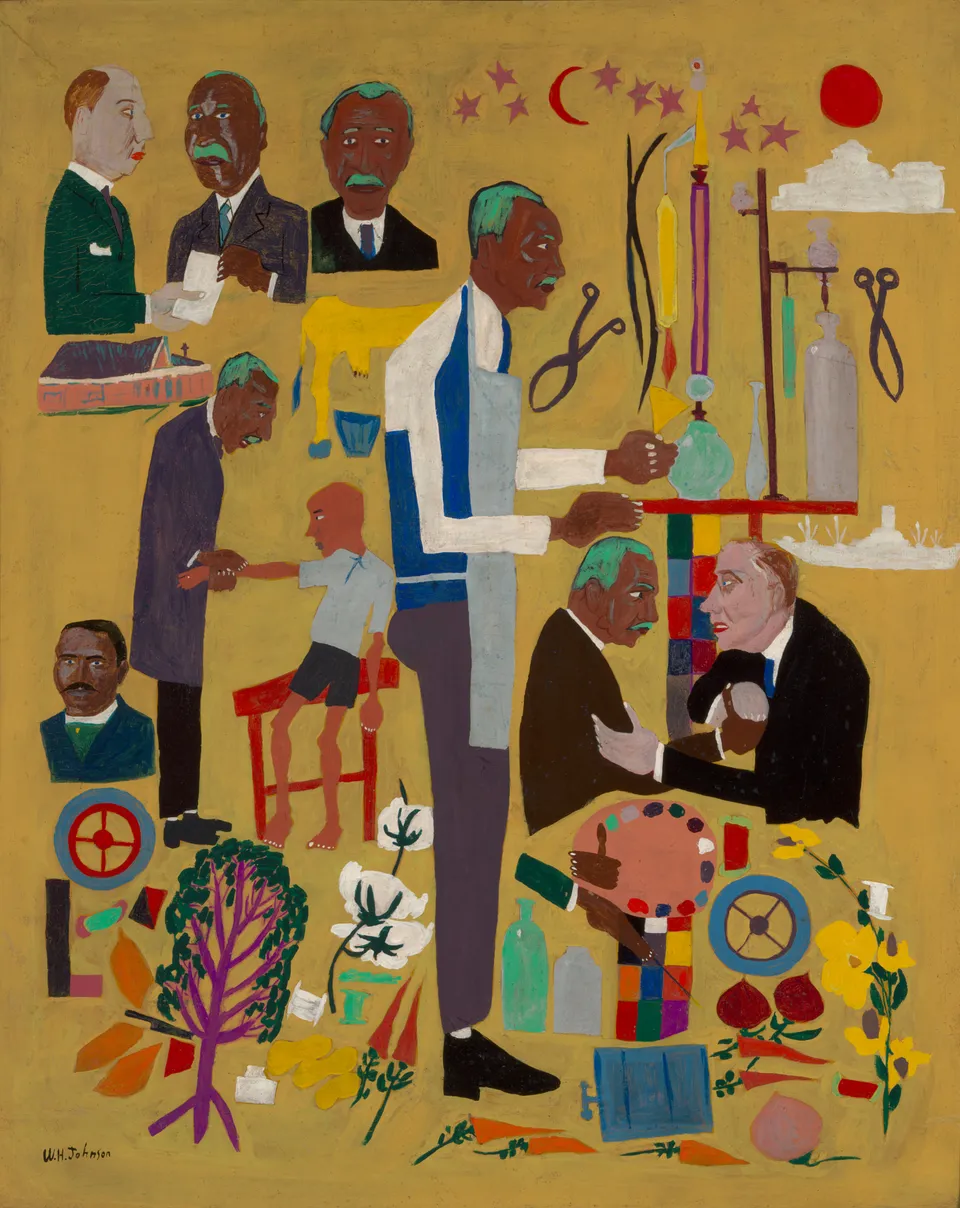 Copied
William H. Johnson,
Dr. George Washington Carver
, ca. 1945, oil on cardboard,
35
1
⁄
2
x
28
1
⁄
2
in. (
90
.
2
x
72
.
4
cm.), Smithsonian American Art Museum, Gift of the Harmon Foundation, 1967.59.1142
Title

Dr. George Washington Carver

Artist

Dimensions

35

1

⁄

2

x

28

1

⁄

2

in. (

90

.

2

x

72

.

4

cm.)

Credit Line

Gift of the Harmon Foundation

Mediums

Mediums Description

oil on cardboard

Classifications

Keywords

Occupation — science — botanist
Portrait male — Carver, George Washington
Portrait male — Roosevelt, Franklin Delano
History — United States — Black History
Figure group — male
African American

Object Number

1967.59.1142
George Washington Carver fostered agricultural research at Alabama's Tuskegee Institute for more than forty years, finding new uses for the crops that were familiar to Southern black farmers. William H. Johnson framed the central figure of Carver with images of his laboratory equipment and of peanuts, cotton, sweet potatoes and other foods. To the right, Franklin Delano Roosevelt welcomes Carver to his advisory position with the Department of Agriculture in the 1940s. By 1945, the artist had created many images of heroic black figures, and had grown increasingly assertive about the artistic value of his own work. In this image, the palette ringed with brilliant colors recalls Carver's success in extracting blue, purple, and red pigments from clay, but it also claims a bit of Carver's territory for Johnson's accomplishments as an African American artist.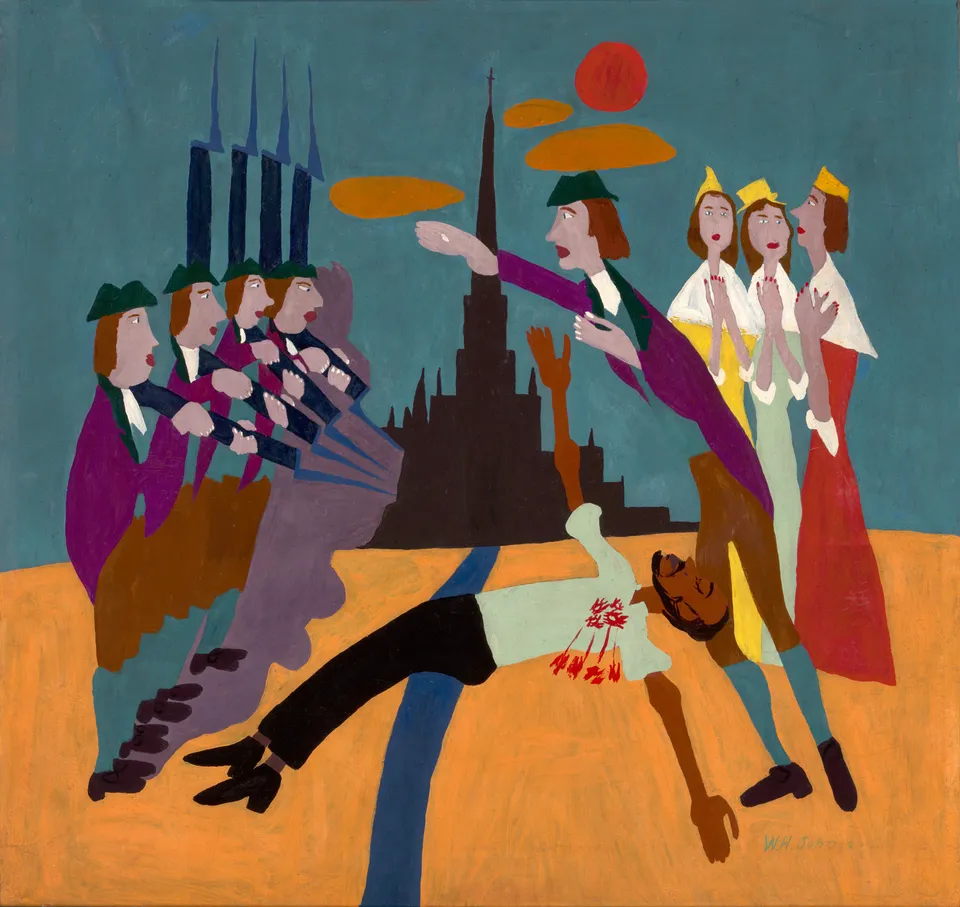 March 8, 2024
–
September 8, 2024
William H. Johnson's Fighters for Freedom series from the mid-1940s is a tribute to African American activists, scientists, teachers, and performers as well as international heads of state working to bring peace to the world. The exhibition Fighters for Freedom: William H. Johnson Picturing Justice is drawn entirely from the collection of more than 1,000 works by William H. Johnson given to the Smithsonian American Art Museum by the Harmon Foundation in 1967 and reminds us that individual achievement and commitment to social justice are at the heart of the American story.