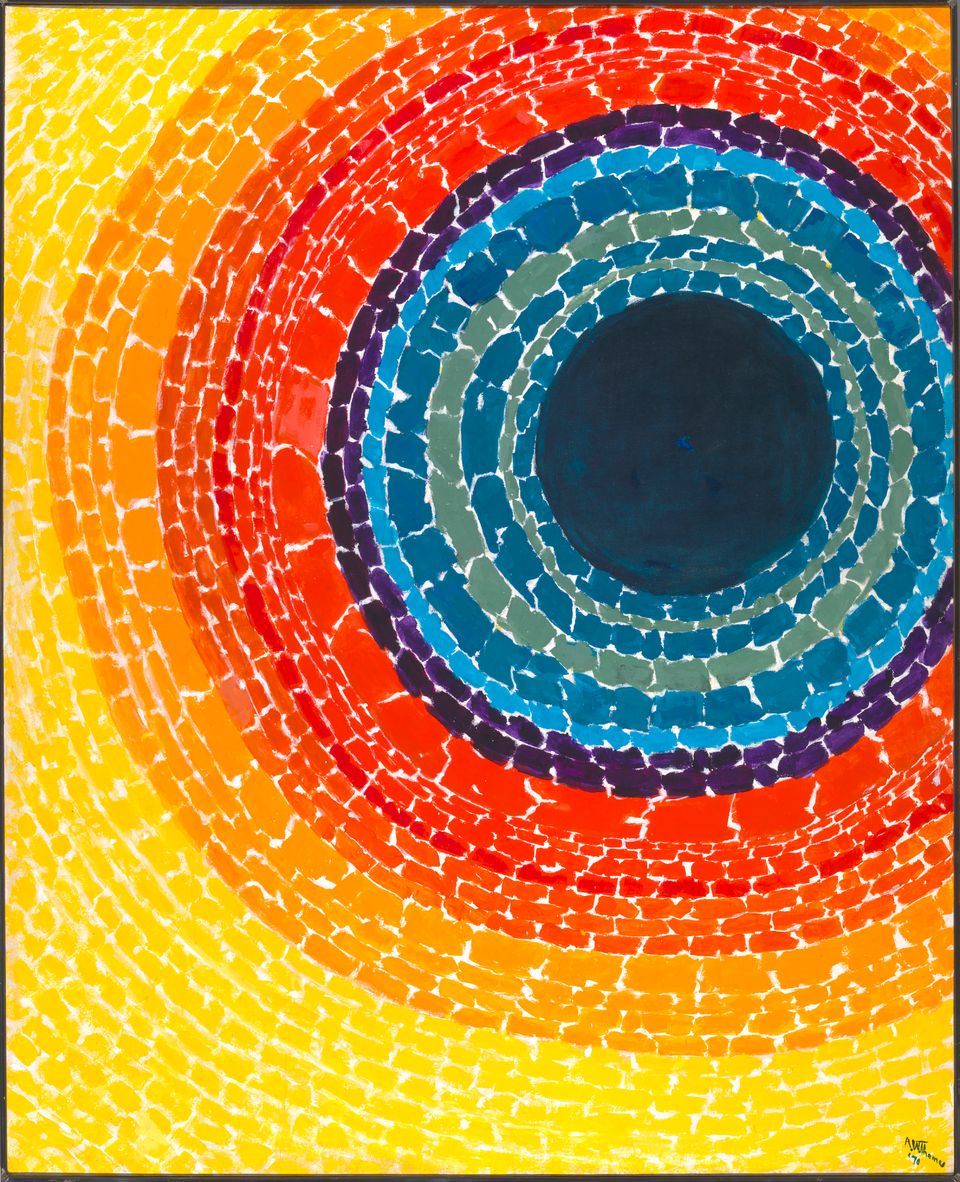 Copied
Alma Thomas,
The Eclipse
, 1970, acrylic on canvas,
62
in. ×
49
3
⁄
4
in. (
157
.
5
×
126
.
4
cm), Smithsonian American Art Museum, Gift of the artist, 1978.40.3
Title

The Eclipse

Artist

Dimensions

62

in. ×

49

3

⁄

4

in. (

157

.

5

×

126

.

4

cm)

Markings

lower right in acrylic: A.W. Thomas '70 stretcher upper center in felt-tipped pen: 12 (in a circle) 62x50"/"The Eclipse" back canvas upper right in acrylic: Top "The Eclipse, March 1970/Alma W. Thomas/70 stretcher center right in felt-tipped pen: AT-10 stretcher bottom right in pencil: 50 3/4 x 62 5/8 (written upside down)

Credit Line

Gift of the artist

Mediums

Mediums Description

acrylic on canvas

Keywords

Nonrepresentational
Abstract

Object Number

1978.40.3
The Eclipse was the last work Thomas created as part of her "Space" series. It was inspired by the total solar eclipse that occurred on March 7, 1970, and was visible from across the Eastern United States, including Washington, DC.
In a total eclipse, the moon blocks the view of the sun from Earth, appearing like a hole in the sky and allowing the sun's corona, usually masked by bright light, to become visible. With its dark blue core and radiating rings of color, Thomas's painting captures this rare moment of celestial alignment, its off-center composition suggesting the progressive movement of the moon across the sky.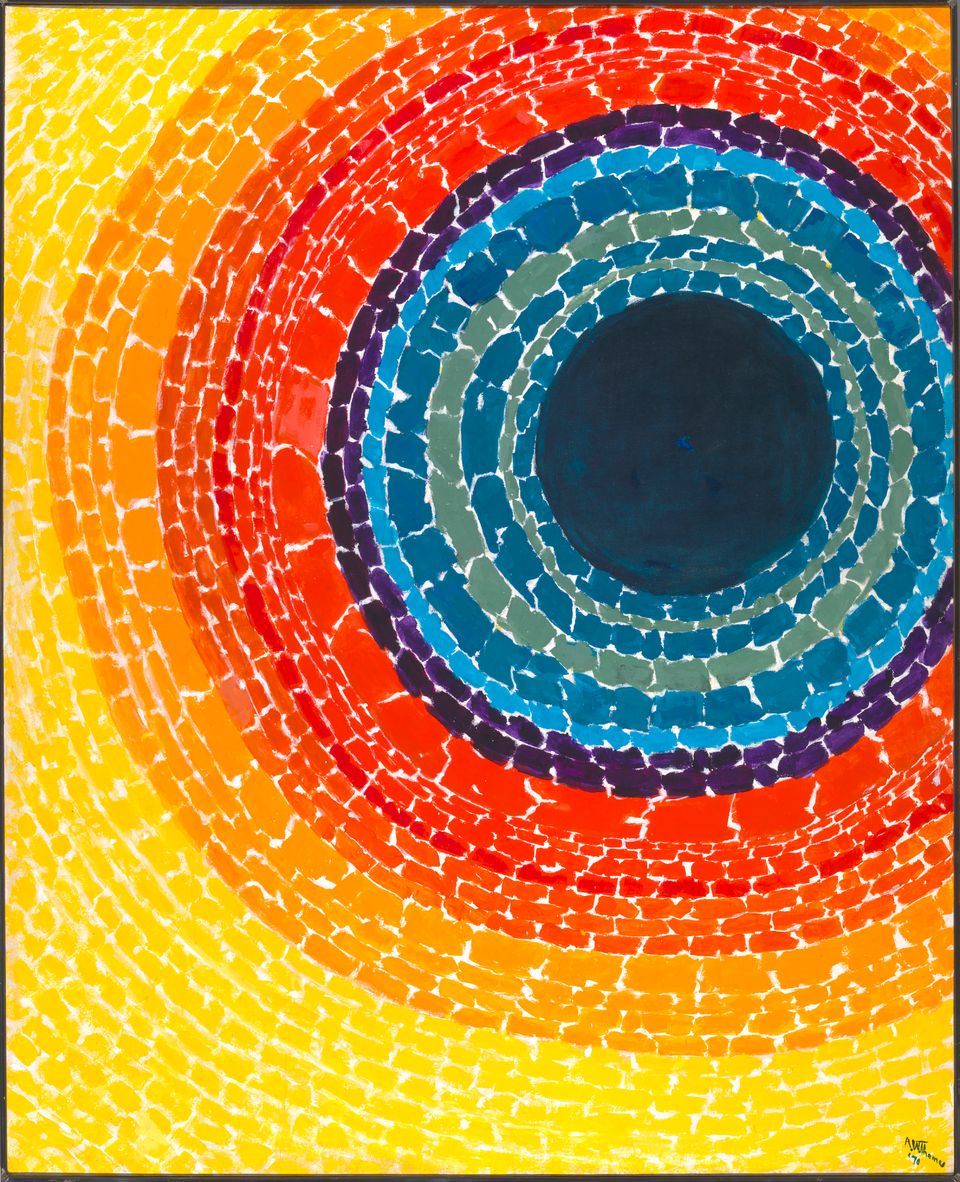 September 15, 2023
–
June 2, 2024
The exhibition Composing Color: Paintings by Alma Thomas provides an intimate view of Alma Thomas' evolving artistic practices during her most prolific period from 1959 to her death in 1978.