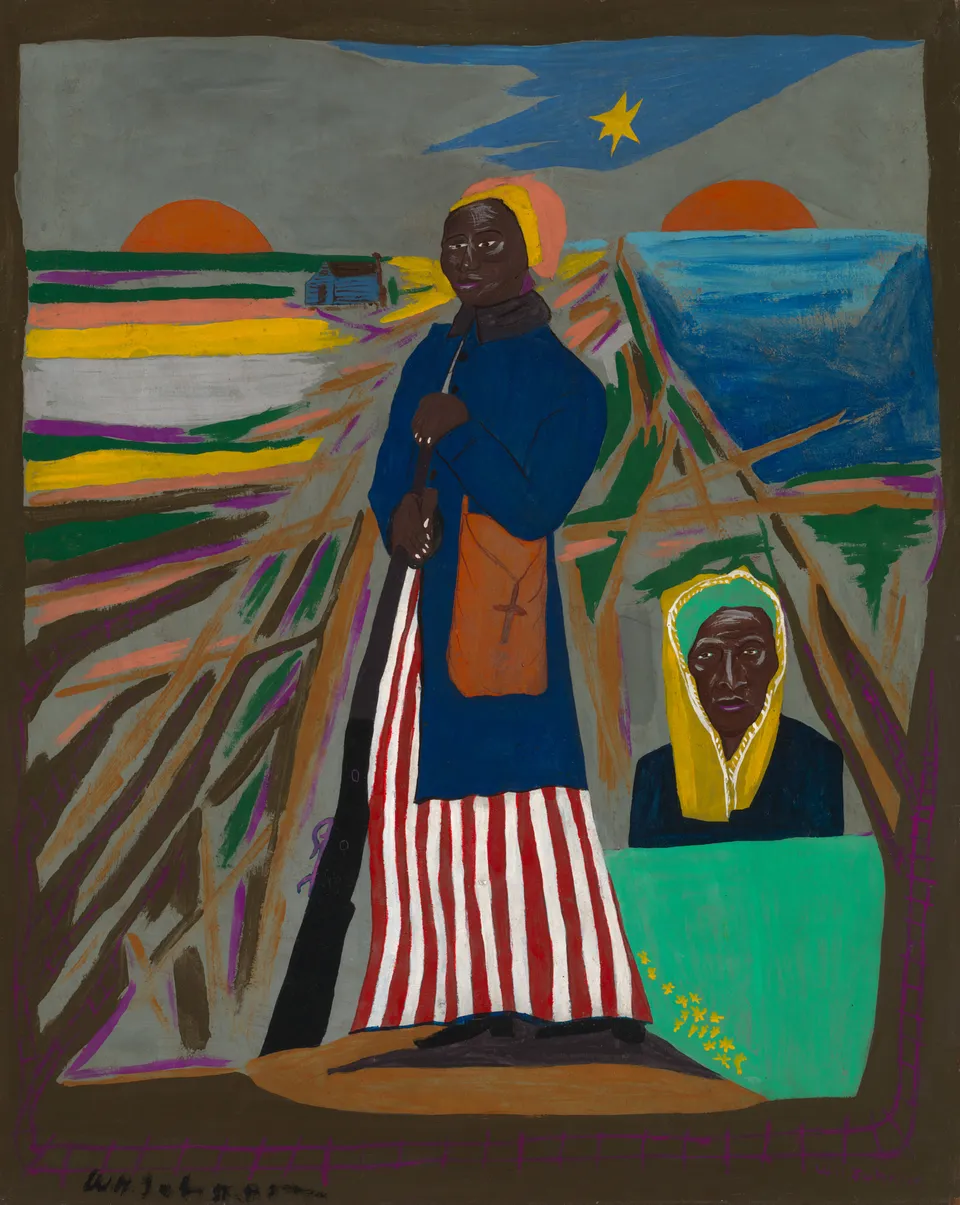 Copied
William H. Johnson,
Harriet Tubman
, ca. 1945, oil on paperboard,
28
7
⁄
8
x
23
3
⁄
8
in. (
73
.
5
x
59
.
3
cm), Smithsonian American Art Museum, Gift of the Harmon Foundation, 1967.59.1146
Title

Harriet Tubman

Artist

Dimensions

28

7

⁄

8

x

23

3

⁄

8

in. (

73

.

5

x

59

.

3

cm)

Credit Line

Gift of the Harmon Foundation

Mediums

Mediums Description

oil on paperboard

Classifications

Keywords

Landscape — time — sunset
Portrait female — Tubman, Harriet — double portrait
History — United States — Black History
Occupation — other — reformer
African American

Object Number

1967.59.1146
Johnson traced the likeness of Harriet Tubman (about 1822--1913) from a popular nineteenth-century woodcut reproduced in Carter G. Woodson's book, The Negro in Our Times. Standing tall in a striped Civil War--era dress, she holds a shotgun at her side. Behind her, paths crisscross the landscape into the distance and sketchily drawn railroad tracks suggest the escape routes she used to shepherd enslaved people to freedom. Above her, the North Star shines between the rising and setting suns. At the lower right, Johnson painted Tubman as an elderly woman, her head draped in the shawl given to her by England's Queen Victoria.
Tubman probably used the Underground Railroad herself when she first escaped slavery in 1849, and she has long been its most famous "conductor." Between 1849 and 1862 she personally led more than eighty people to freedom and helped them find housing and jobs in the North. More than seven hundred others were freed as a result of her work as a spy for the Union army. After the Civil War, she turned her considerable skills to the cause of women's suffrage.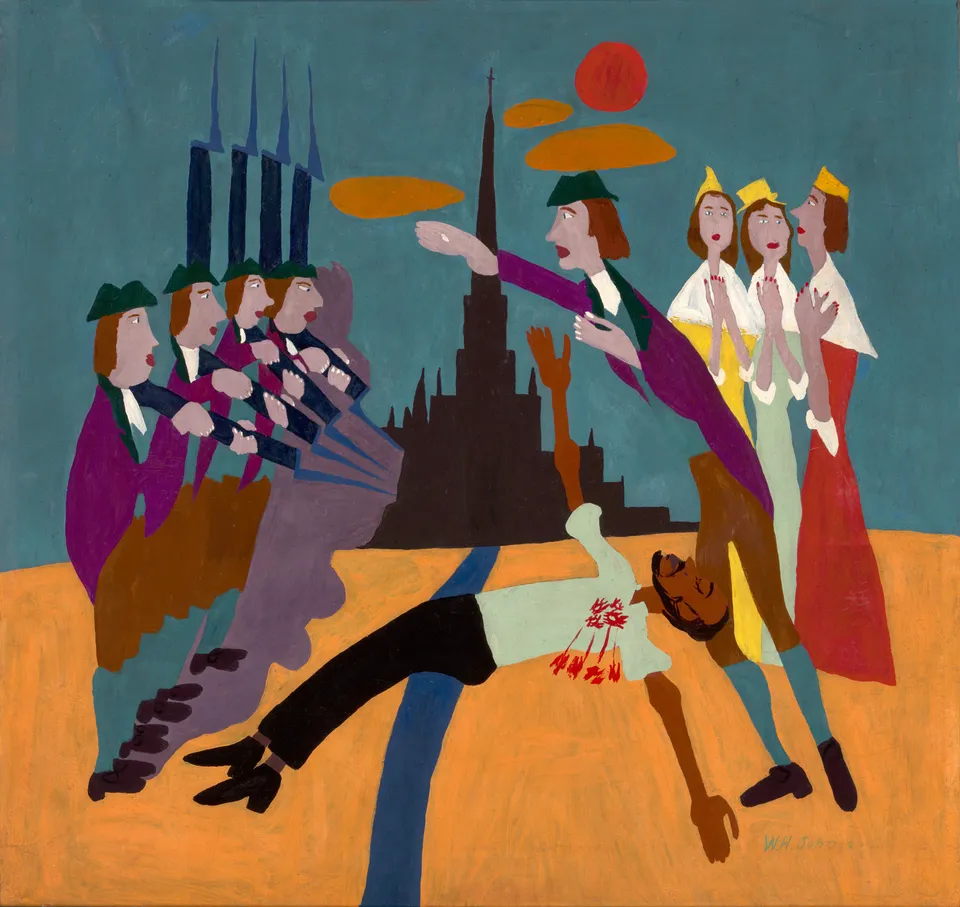 March 8, 2024
–
September 8, 2024
William H. Johnson's Fighters for Freedom series from the mid-1940s is a tribute to African American activists, scientists, teachers, and performers as well as international heads of state working to bring peace to the world.