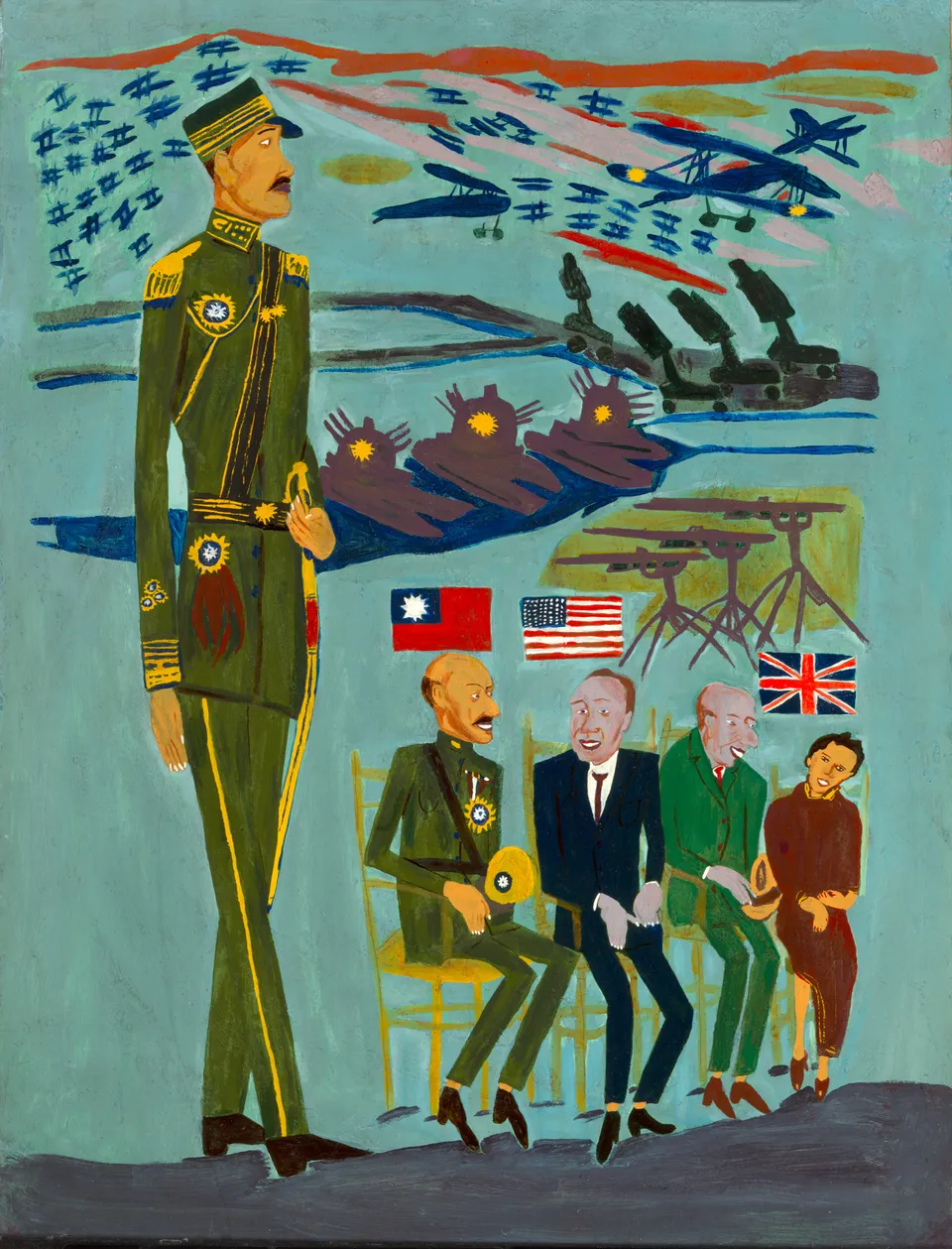 Copied
William H. Johnson,
Historical Scene--WW II
, ca. 1945, oil on paperboard, Smithsonian American Art Museum, Gift of the Harmon Foundation, 1967.59.659
Title

Historical Scene – 

WW

II

Artist

Dimensions

32

1

⁄

2

x

24

3

⁄

4

in. (

82

.

7

x

62

.

9

cm)

Credit Line

Gift of the Harmon Foundation

Mediums

Mediums Description

oil on paperboard

Classifications

Keywords

Portrait male — Churchill, Winston — full length
Dress — uniform — military uniform
Architecture — vehicle — airplane
Portrait male — Roosevelt, Franklin Delano — full length
History — United States — World War

II

Portrait male — Chiang Kai-shek — full length

Object Number

1967.59.659
In Historical Scene--World War II Johnson articulated the threat that prompted the Cairo Conference in November 1943. Japan and China had been at war for almost a decade, and Japan was poised to invade the Chinese mainland. For Generalissimo Chiang Kai-shek, the threat was real and imminent. Standing tall, he surveys a landscape filled with machines of war. At the lower right, he sits with U.S. President Franklin D. Roosevelt, British Prime Minister Winston Churchill, and Madame Chiang Kai-shek, who served as interpreter, after Roosevelt committed to providing Allied support for China and battling Japan's rapid advances in Asia.
Johnson made multiple sketches of these world leaders individually and as a group, working from photographs that appeared in the press. Flags above their heads indicate their nationalities, although each is a clearly recognizable portrait.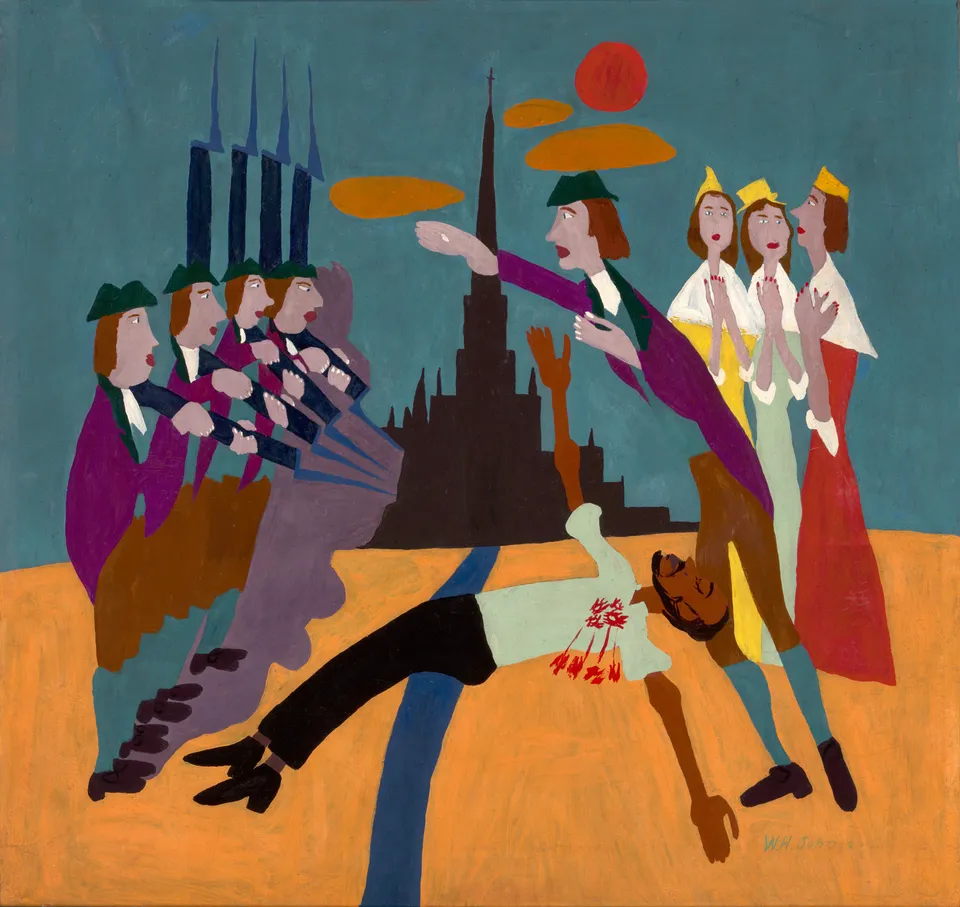 October 13, 2023
–
February 25, 2024
William H. Johnson's Fighters for Freedom series from the mid-1940s is a tribute to African American activists, scientists, teachers, and performers as well as international heads of state working to bring peace to the world. The exhibition Fighters for Freedom: William H. Johnson Picturing Justice is drawn entirely from the collection of more than 1,000 works by William H. Johnson given to the Smithsonian American Art Museum by the Harmon Foundation in 1967 and reminds us that individual achievement and commitment to social justice are at the heart of the American story.