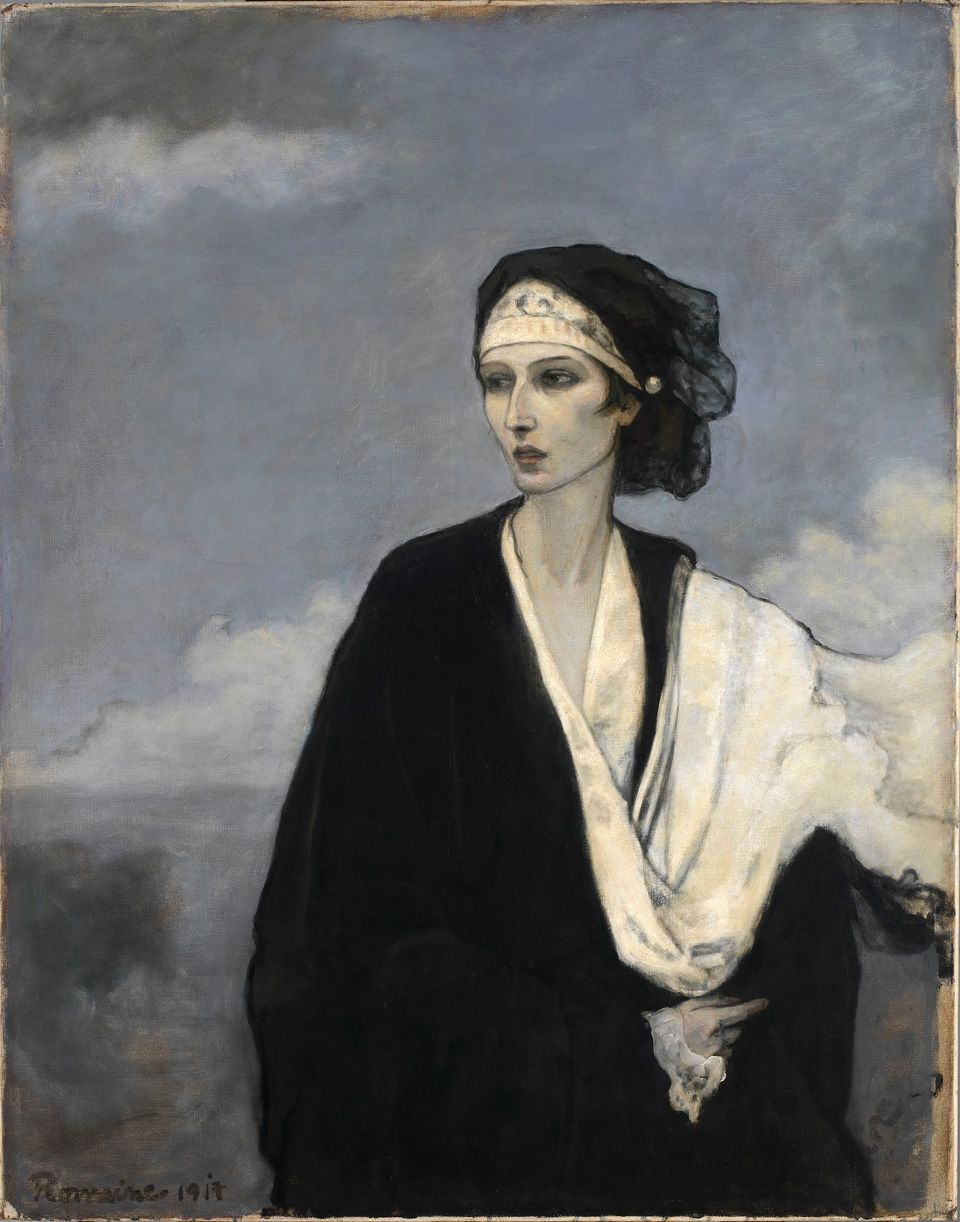 Copied
Romaine Brooks,
Ida Rubinstein
, 1917, oil on canvas,
46
7
⁄
8
x
37
in. (
119
.
1
x
94
.
0
cm.), Smithsonian American Art Museum, Gift of the artist, 1968.18.10
Title

Ida Rubinstein

Artist

Dimensions

46

7

⁄

8

x

37

in. (

119

.

1

x

94

.

0

cm.)

Markings

signed lower left in oil: romaine 1917:

Credit Line

Gift of the artist

Mediums

Mediums Description

oil on canvas

Keywords

Portrait
Occupation — other — aristocrat
Portrait female — Rubinstein, Ida

Object Number

1968.18.10
Brooks met Russian dancer and arts patron Ida Rubinstein in Paris after Rubinstein's first performance as the title character in Gabriele D'Annunzio's play The Martyrdom of St. Sebastian. Rubinstein was already well known for her refined beauty and expressive gestures; she secured her reputation as a daring performer by starring as the male saint in this boundary-pushing show that combined religious history, androgyny, and erotic narrative. Brooks found her ideal -- and her artistic inspiration -- in the tall, lithe, sensuous Rubinstein, who modeled for many sketches, paintings, and photographs Brooks produced during their relationship, from 1911 to 1914. In her autobiographical manuscript, "No Pleasant Memories," Brooks said the inspiration for this portrait came as the two women walked through the Bois de Boulogne on a cold winter morning.
The Art of Romaine Brooks, 2016