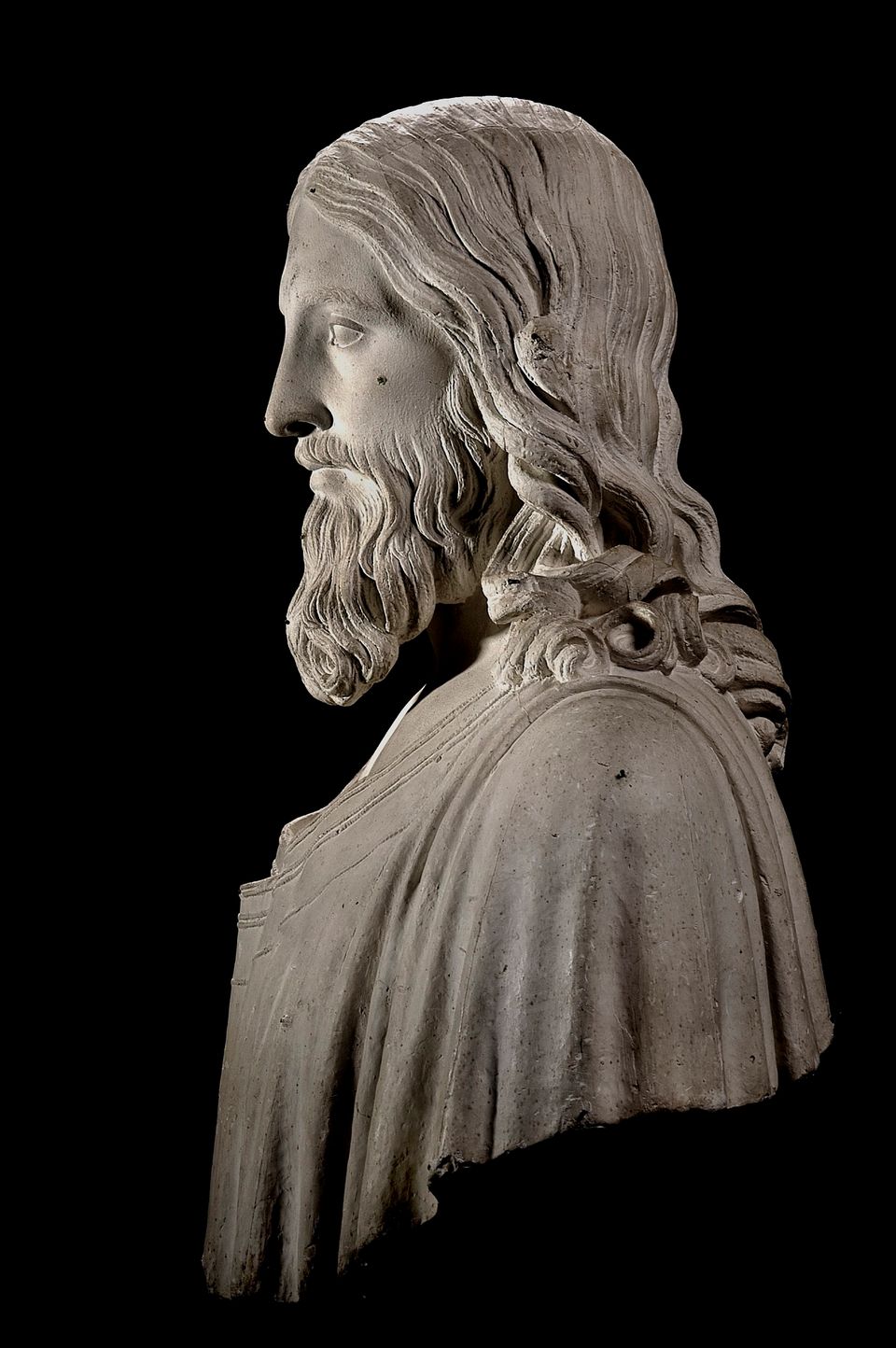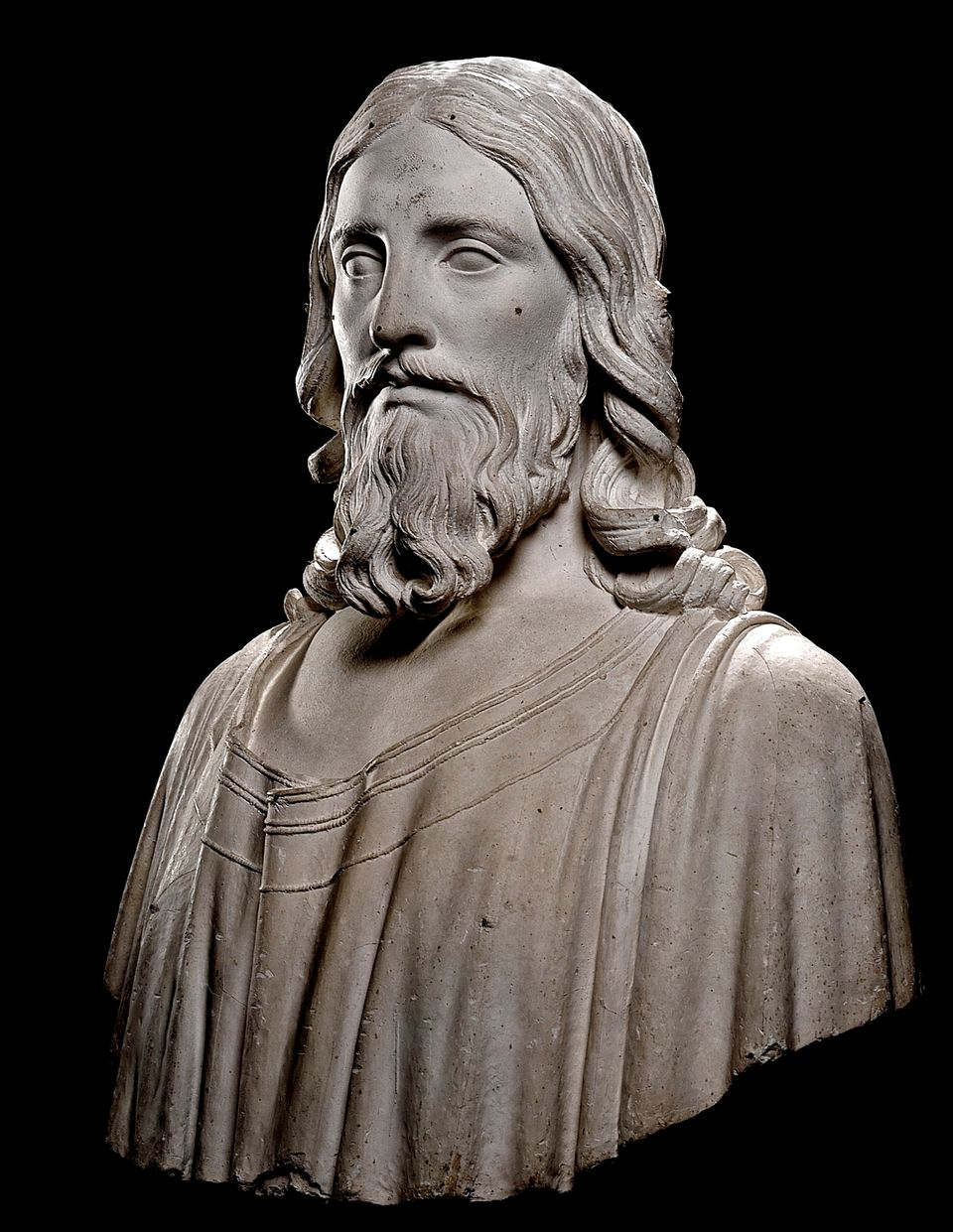 Copied
Hiram Powers,
Ideal Christ
, modeled 1864, plaster, Smithsonian American Art Museum, Museum purchase in memory of Ralph Cross Johnson, 1968.155.79
Title

Ideal Christ

Artist

Location

Dimensions

26

5

⁄

8

x

23

1

⁄

4

x

13

7

⁄

8

in. (

67

.

6

x

59

.

1

x

35

.

2

cm)

Credit Line

Museum purchase in memory of Ralph Cross Johnson

Mediums

Mediums Description

plaster

Classifications

Keywords

Study — sculpture model
Religion — New Testament — Christ

Object Number

1968.155.79
This sculpture was probably inspired by a cast of an ivory crucifix that Hiram Powers kept on his studio wall. After he finished this plaster model of Ideal Christ, he received an order for a replica from William H. Aspinwall, who requested that slight changes be made to the figure's mouth. He asked the artist to "diminish its fullness as to . . . make it harmonize with the . . . sorrowful serenity of the upper features." Powers agreed to change the piece, but told Aspinwall that "the expression you have found in the mouth has not been accidental, but designed, and for myself I would not alter it." This sculpture was not a popular choice for his patrons, and only two more replicas were carved from marble.
Luce Object Quote
"I have given quite three months to the model of this work. It is not easy to satisfy oneself in so high an attempt." The artist in a letter to Sir John Naesmyth, in Richard P. Wunder, Hiram Powers, 1989-91