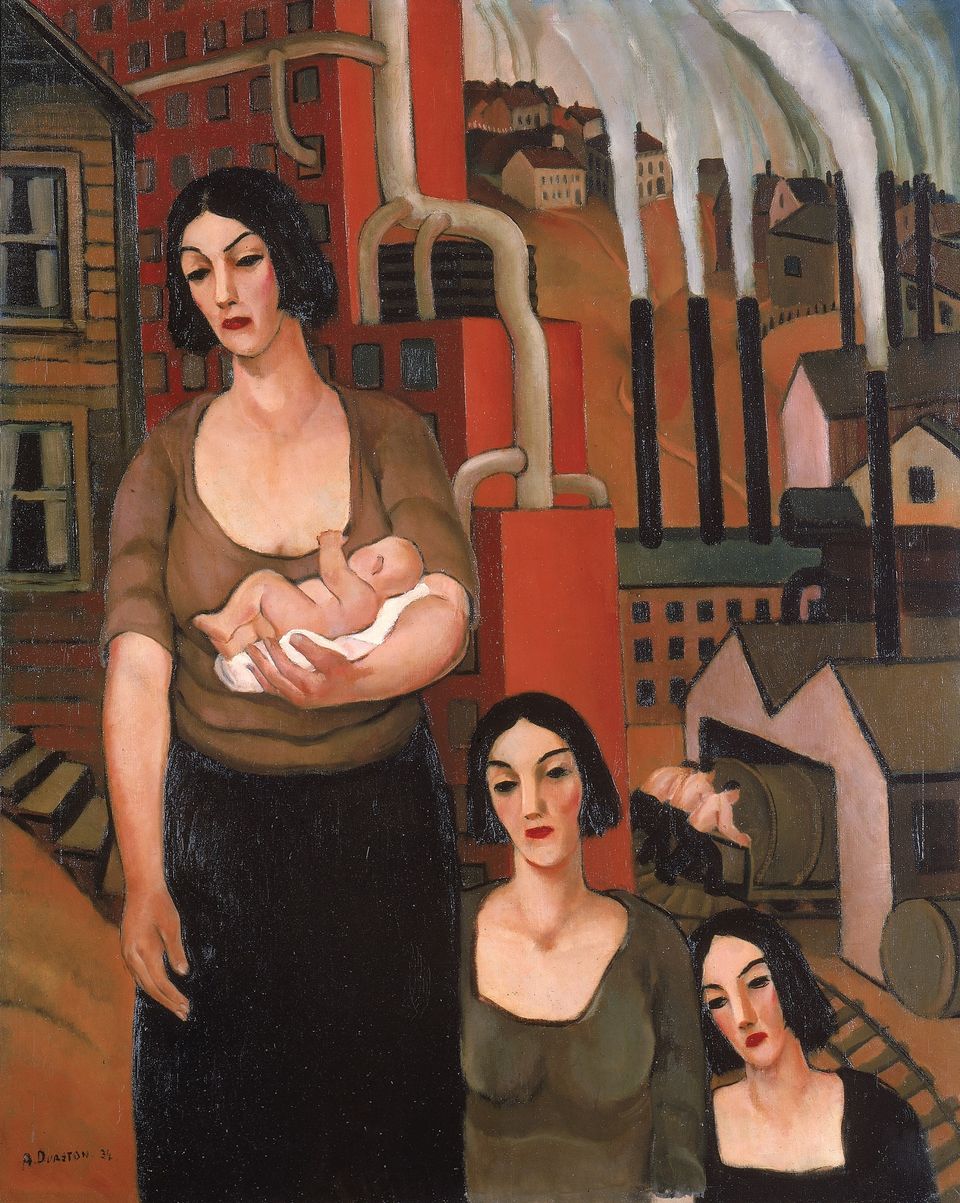 Copied
Arthur Durston,
Industry
, 1934, oil on canvas, Smithsonian American Art Museum, Transfer from the U.S. Department of Labor, 1964.1.92
Title

Industry

Artist

Location

Dimensions

50

x

40

in. (

127

.

0

x

101

.

6

cm.)

Credit Line

Transfer from the U.S. Department of Labor

Mediums

Mediums Description

oil on canvas

Classifications

Keywords

Architecture Exterior — domestic — house
New Deal — Public Works of Art Project — California
Occupation — industry
Architecture Exterior — industry — factory
Cityscape
Figure group — female and child

Object Number

1964.1.92
At the worst point of the Great Depression, more than fifteen million American workers were unemployed. Many who continued to work struggled to support themselves and their families. In Industry, Arthur Durston painted three dispirited women in the foreground walking away from the factories, while hunched, shirtless men toil in the background. The rooftops, pipes, towering chimney stacks, and smoke plumes appear to blend together to form one giant machine, of which the distant workers are just parts. The repetition of the women, men, and smokestacks (all are in groups of three) suggest the monotony of daily life. A newborn baby held by the most prominent woman symbolizes a hope for a better future and the ability of Americans to work through the Depression, but also a futility because the child will probably grow up to join the masses laboring in the factories.