Artist
Wayne Thiebaud
born Mesa, AZ 1920-died Sacramento, CA 2021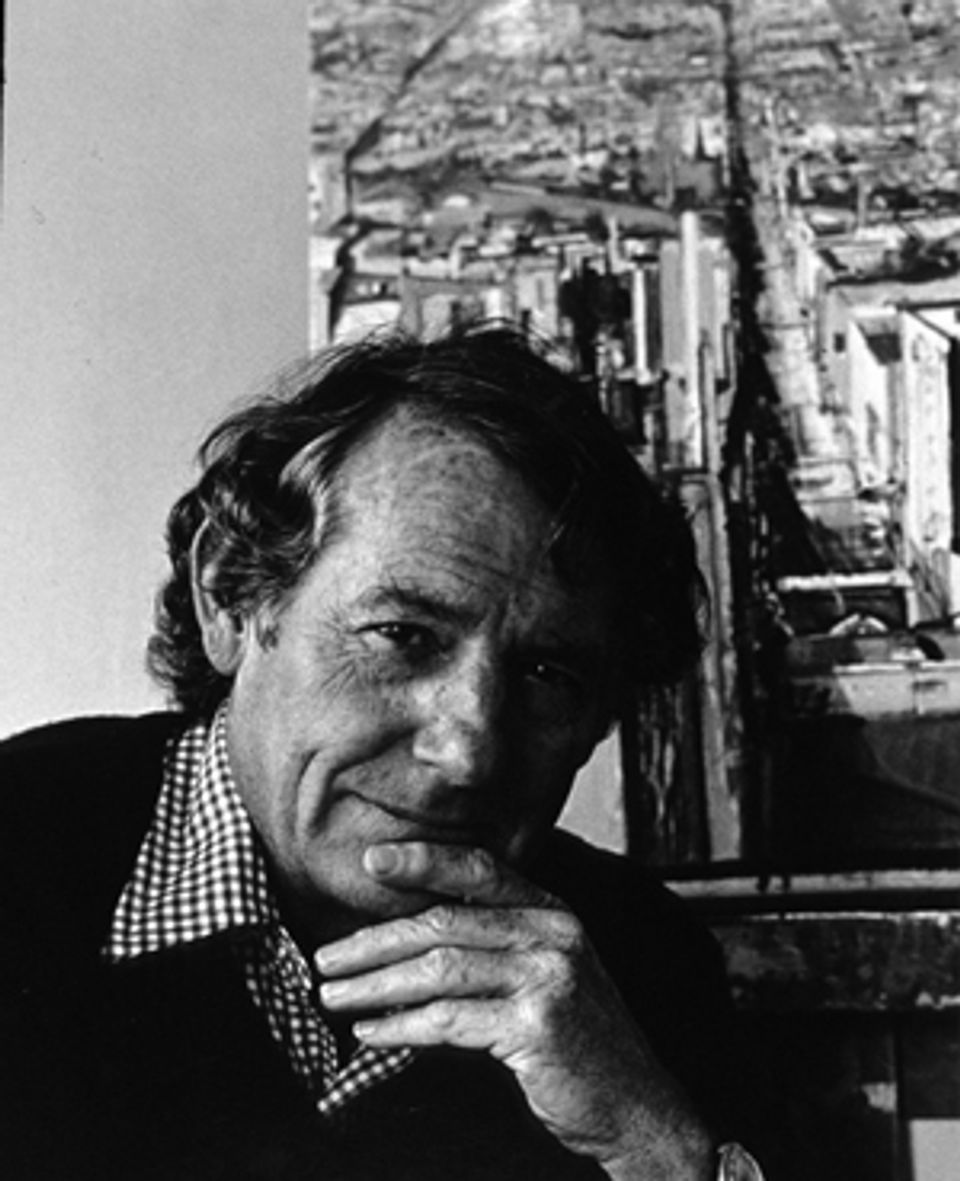 Active in

Sacramento, California, United States
Biography
Born in Mesa, Arizona, Wayne Thiebaud became one of the most well-known Pop artists in America. His iconic images of food may have stemmed from his beginnings as a freelance cartoonist in 1939. From 1940 to 1941, he wrote showcards for Sears, Roebuck in Long Beach, California. While serving in the army from 1942 to 1945, Thiebaud worked as a cartoonist, creating a character, Aleck, for the comic strip "Wingtips." He also painted murals for the officers' club and the post theater before being assigned to the first Motion Picture Unit in Culver City, California. In 1946, while employed as a cartoonist, he became an advertising artist in Hollywood for Universal Studios. In 1949 Thiebaud enrolled at California State University at San Jose and subsequently transferred to the university at Sacramento, where he received a B.A. in 1951 and an M.A. in 1952. From 1950 to 1956, he worked on commissions for the California State Fair and Exposition, serving as a design and art consultant. Thiebaud taught studio art and art history at Sacramento City College from 1951 to 1959, becoming chairman of the department in 1954. From 1959 to 1972, he taught at the University of California at Davis. In 1968 he represented the United States in the Sao Paulo Biennal in Brazil. In 1981 the College Art Association named Thiebaud the most distinguished studio teacher of the year. He was elected to the American Academy of Arts and Letters in 1985.
Joann Moser Singular Impressions: The Monotype in America (Washington, D.C. and London: Smithsonian Institution Press for the National Museum of American Art, 1997)
Luce Artist Biography
Wayne Thiebaud has spent most of his life on the West Coast. He worked as a freelance cartoonist and commercial artist until the late 1940s, then began to devote more of his time to fine art. He studied in Sacramento, California, and taught painting and drawing at the local junior college. He also designed sets for local theater productions, created public sculptures, and established a film production company in his basement. From the early 1950s, Thiebaud was fascinated with images of food, store displays, and slot machines. One early critic described him as "the hungriest artist in California," because of the way he focused on ritualistic arrangements of sandwiches, pies, or rows of chocolates in a candy store. (Frankenstein, "Impressive Shows at Legion of Honor," San Francisco Chronicle, December 1961, quoted in Tsujimoto, Wayne Thiebaud, 1985) He still lives in the Bay Area, teaching at the University of California at Davis and exhibiting at his son's gallery in San Francisco.