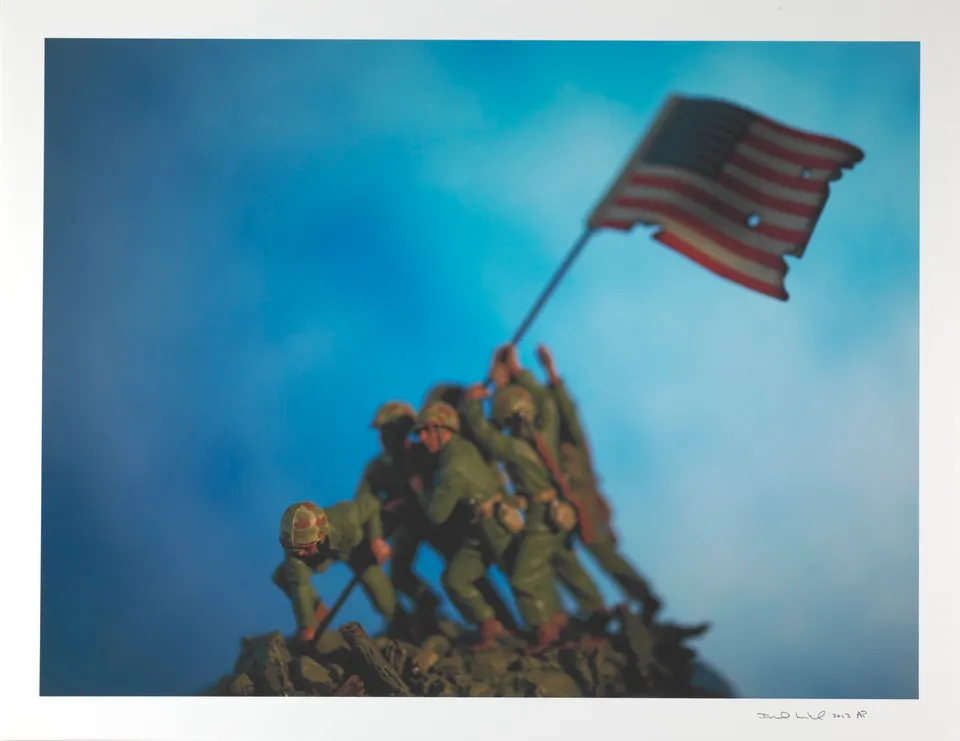 Copied
David Levinthal,
Iwo Jima from the series History
, 2013, inkjet print, Smithsonian American Art Museum, Gift of Donald Standford Rosenfeld, Jr., 2017.41.12, © 2013, David Levinthal
Title

Iwo Jima from the series History

Artist

Dimensions

17

×

22

in. (

43

.

2

×

55

.

9

cm)

Copyright

© 2013, David Levinthal

Credit Line

Gift of Donald Standford Rosenfeld, Jr.

Mediums Description

inkjet print

Classifications

Keywords

Occupation — military — soldier
Dress — uniform — military uniform
Figure group — male
Object — other — flag

Object Number

2017.41.12
Levinthal's photograph restages an iconic moment captured by Associated Press photographer Joe Rosenthal toward the end of World War II. The original Pulitzer Prize--winning image shows six American Marines from behind raising a flag on Mount Suribachi after taking control of the
Japanese territory during the battle of Iwo Jima. In Levinthal's version, six toy soldiers face the viewer and raise a tattered American flag. By reversing the vantage point, Levinthal reminds us that history is constantly changing as new perspectives inform what we think we know about the past.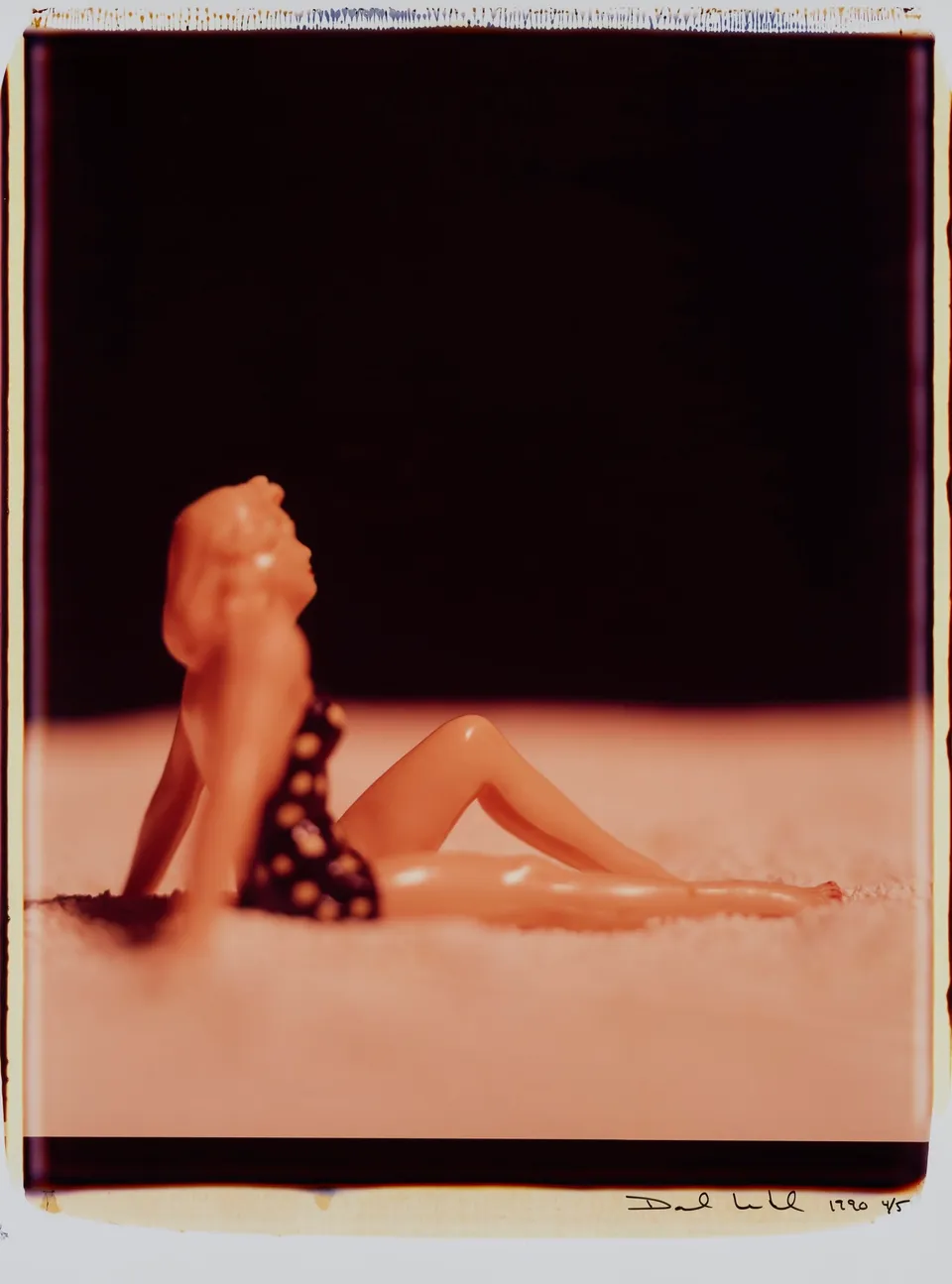 June 7, 2019
–
October 14, 2019
Populated with toy cowboys and cavalry, Barbie dolls and baseball players, David Levinthal's photographs reference iconic images and events that shaped postwar American society. Despite their playful veneer, Levinthal's images provide a lens through which to examine the myths and stereotypes lurking within our most beloved pastimes and enduring heroes. In doing so, Levinthal encourages us to consider the stories we tell about ourselves—what it means to be strong, beautiful, masculine, feminine, and ultimately, American.