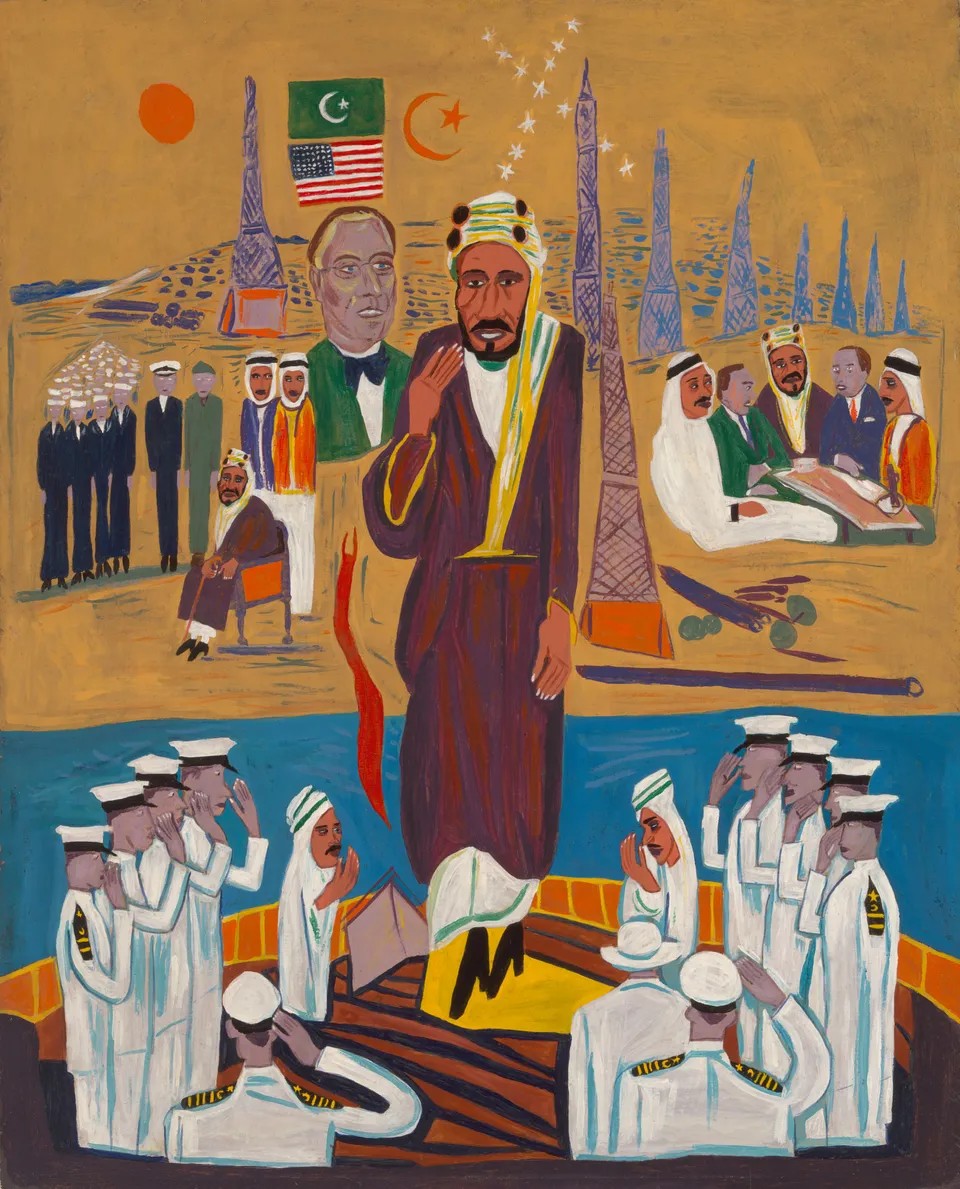 Copied
William H. Johnson,
King Ibn Saud
, ca. 1945, oil on paperboard, Smithsonian American Art Museum, Gift of the Harmon Foundation, 1967.59.650
Title

King Ibn Saud

Artist

Dimensions

35

5

⁄

8

x

28

5

⁄

8

in. (

90

.

4

x

72

.

7

cm.)

Credit Line

Gift of the Harmon Foundation

Mediums

Mediums Description

oil on paperboard

Classifications

Keywords

Object — other — flag
Occupation — other — aristocrat
Arabian
Figure group
Architecture — industry — refinery
Portrait male — Saud, Ibn

Object Number

1967.59.650
In this painting Johnson refers to a secret meeting in 1945 between King Ibn Saud of Saudi Arabia and President Franklin Delano Roosevelt onboard the battleship USS Quincy in the Suez Canal. Johnson shows a larger-than-life Ibn Saud receiving salutes from senior naval officers and the homage of his countrymen. A green flag in the upper center locates the meeting in Egypt; the derricks dotting the arid landscape in the background refer to the recent discovery of petroleum on the Arabian Peninsula. Though Saudi Arabia had remained officially neutral during the war, the country favored the Allies. Roosevelt met with Ibn Saud to secure access to his country's massive oil reserves. The charismatic Roosevelt charmed the powerful king, and the two laid the groundwork for an alliance that continues to the present.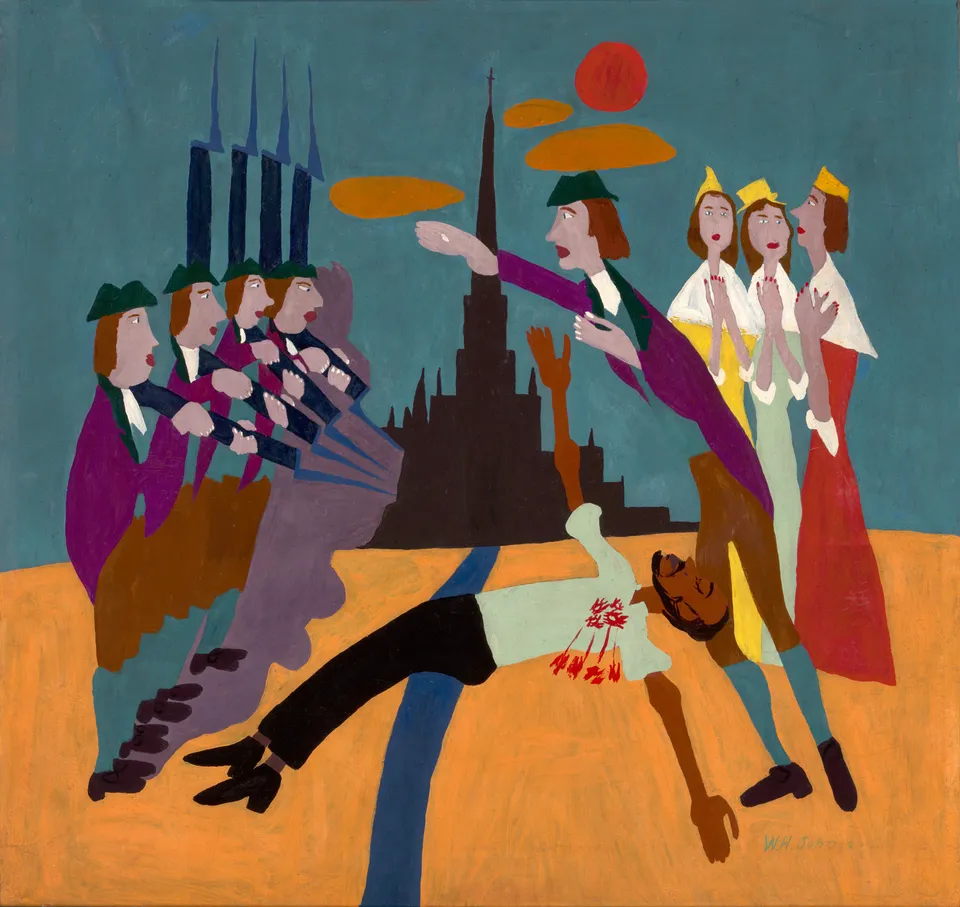 October 13, 2023
–
February 25, 2024
William H. Johnson's Fighters for Freedom series from the mid-1940s is a tribute to African American activists, scientists, teachers, and performers as well as international heads of state working to bring peace to the world. The exhibition Fighters for Freedom: William H. Johnson Picturing Justice is drawn entirely from the collection of more than 1,000 works by William H. Johnson given to the Smithsonian American Art Museum by the Harmon Foundation in 1967 and reminds us that individual achievement and commitment to social justice are at the heart of the American story.