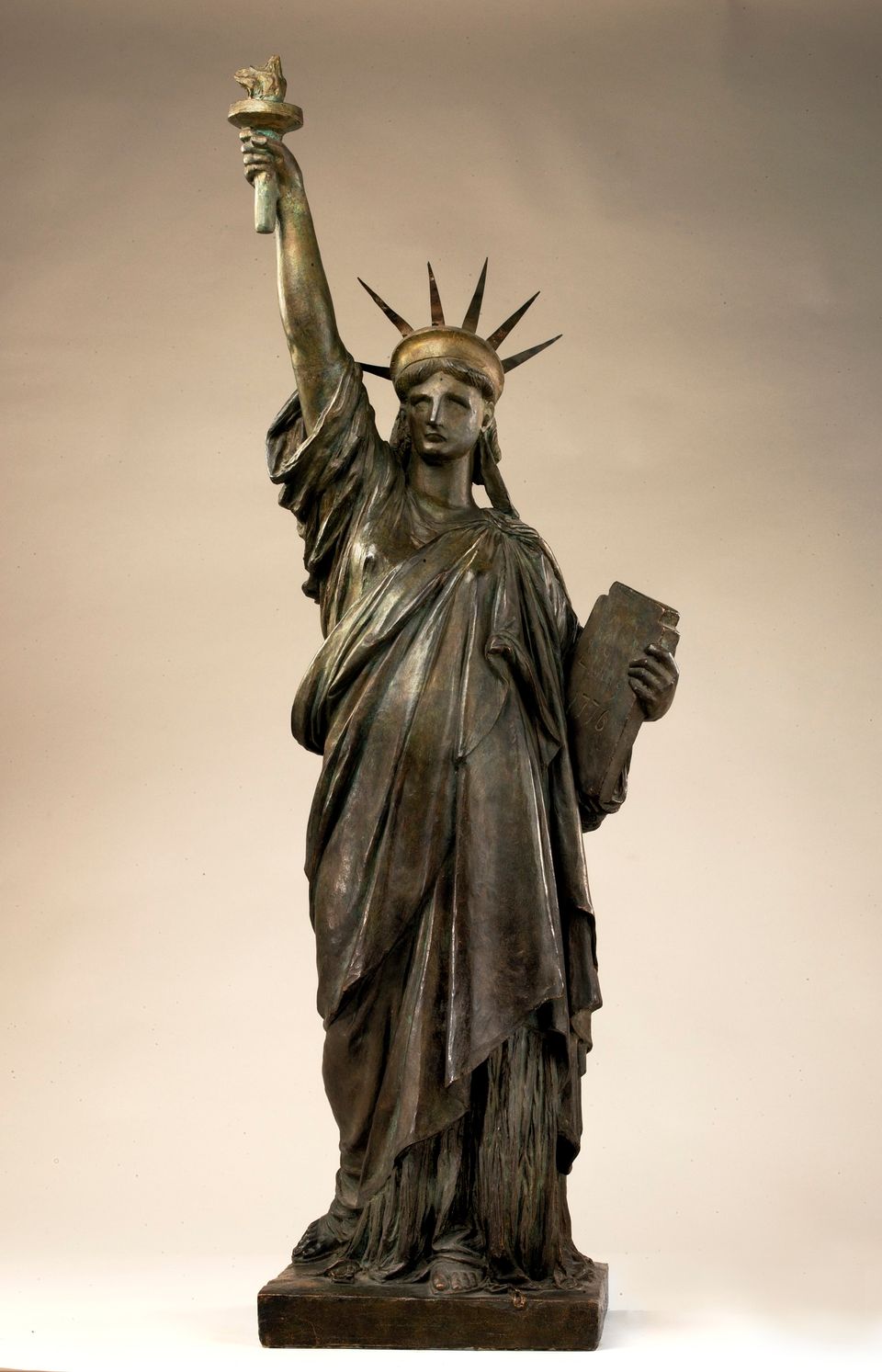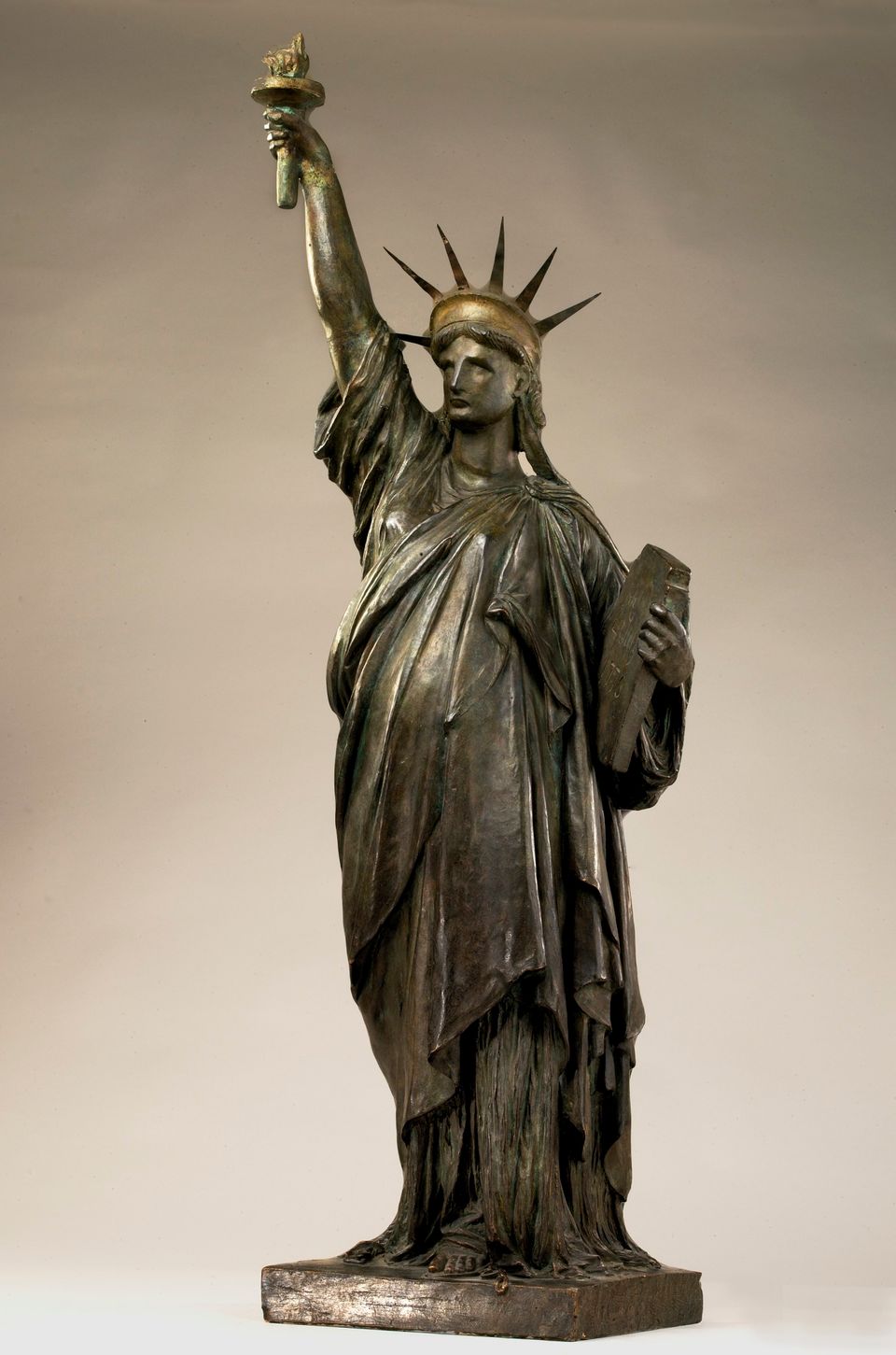 Copied
Frederic Auguste Bartholdi,
Liberty
, ca. 1884, painted terra cotta and tin,
46
x
12
x
11
in. (
116
.
8
x
30
.
5
x
28
.
0
cm), Smithsonian American Art Museum, Transfer from the U.S. Capitol, XX76
Title

Liberty

Artist

Location

Dimensions

46

x

12

x

11

in. (

116

.

8

x

30

.

5

x

28

.

0

cm)

Credit Line

Transfer from the U.S. Capitol

Mediums

Mediums Description

painted terra cotta and tin

Keywords

Figure
Figure female
Study — sculpture model
Allegory — civic — liberty
Monument — statue — Statue of Liberty

Object Number

XX76
Rising from a small island in New York Harbor, the Statue of Liberty was a gift from France in 1886 in honor of the friendship forged between two allies during the American Revolution. Liberty stands on a broken chain to symbolize victory over tyranny, a narrative that omits the millions of enslaved Africans forcibly brought to this land in the decades before and after the Revolution. Bartholdi delivered this small-scale model to the federal Capitol, where it was on view from 1884 until 1887. The monumental version was often characterized as a beacon of hope for millions of immigrants who sailed past it on the way to Ellis Island, where the U.S. government documented their arrival. Emma Lazarus's poem inscribed on the base proclaims America's welcome to all seeking a better life:
Give me your tired, your poor,
Your huddled masses yearning to breathe free . . .
I lift my lamp beside the golden door!
Yet racist anti-immigration laws barred many from entering the country. The Chinese Exclusion Act of 1882 blocked immigrating laborers and prevented Chinese nationals already in the United States from becoming citizens. The law remained in effect for the next sixty years, profoundly shaping American immigration and citizenship.