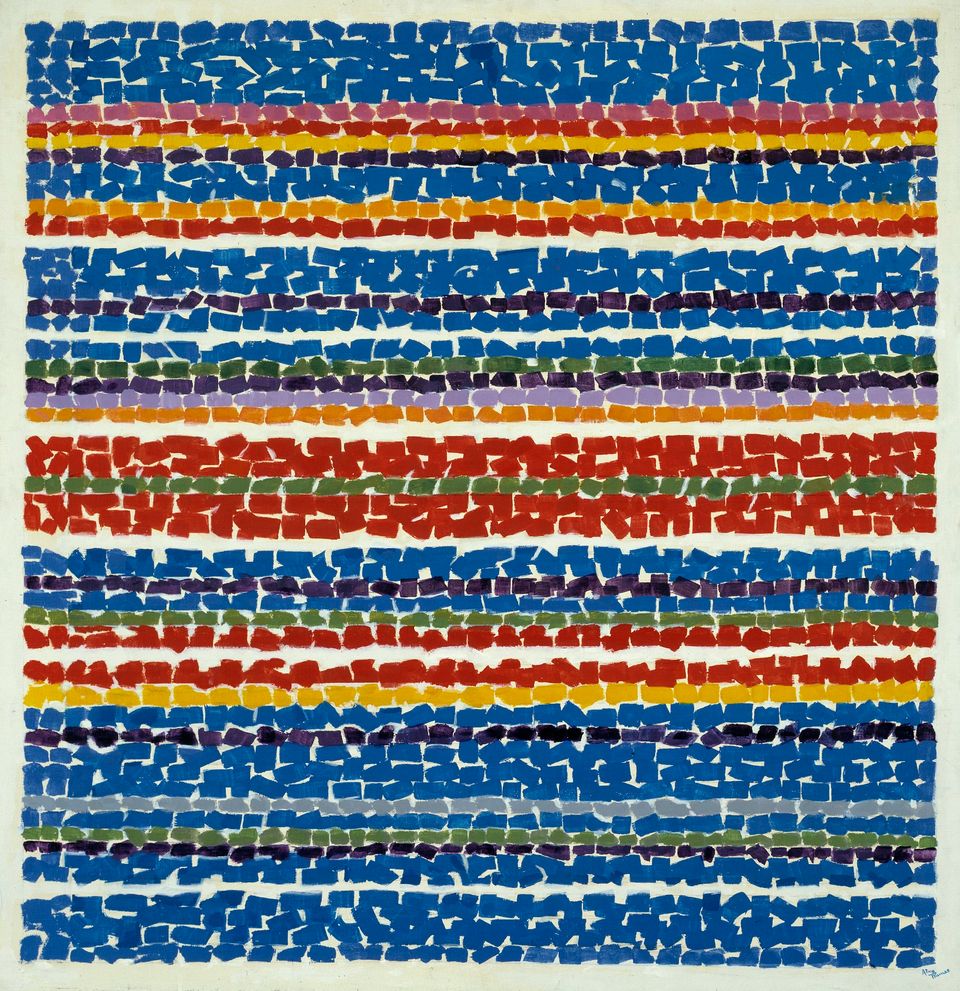 Copied
Alma Thomas,
Light Blue Nursery
, 1968, acrylic on canvas,
49
x
47
7
⁄
8
in. (
124
.
4
x
121
.
5
cm), Smithsonian American Art Museum, Gift of the artist, 1970.324
Title

Light Blue Nursery

Artist

Location

Dimensions

49

x

47

7

⁄

8

in. (

124

.

4

x

121

.

5

cm)

Markings

lower right in oil: Alma Thomas

Credit Line

Gift of the artist

Mediums

Mediums Description

acrylic on canvas

Classifications

Highlights

Keywords

Nonrepresentational
Abstract

Object Number

1970.324
The chromatic impact of Light Blue Nursery is dramatic. Small blocks of irregularly configured primary colors dance across a bright white surface in horizontal rows that echo the ordered energy of a formal garden. Secondary and tertiary hues – pinks, purples, and greens – serve as borders and accents, reflecting Thomas's conviction that she could play with perception and optical interaction in images drawn from her visual experience of the natural world. Although seemingly constructed of spontaneous strokes of the brush, the forms, like the colors, are thoughtfully calibrated.


African American Art: Harlem Renaissance, Civil Rights Era, and Beyond, 2012
Luce Center Label
During the 1960s, African American painter Alma Thomas emerged as an exuberant colorist and member of the Washington Color Field School, abstracting shapes and patterns from the trees and flowers around her and creating works that shimmer with color. "Color is life," Thomas once explained. "Light reveals to us the spirit and living soul of the world through colors." She produced some of her most important works in this decade, including Light Blue Nursery. The rhythmic horizontal lines of bright blues, reds, yellows, and greens are offset by white areas of untouched raw canvas, creating a jewel-like mosaic.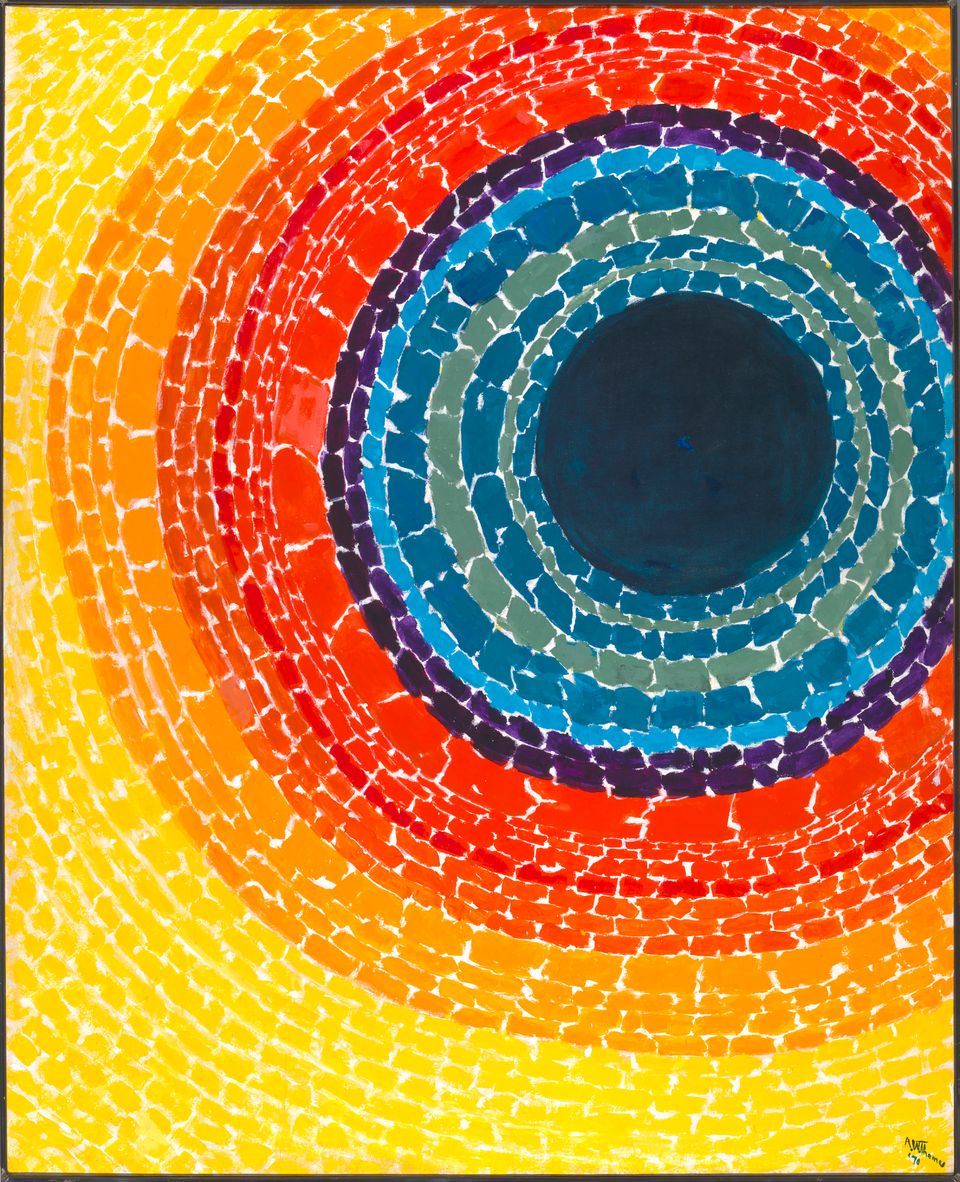 September 15, 2023
–
June 2, 2024
The exhibition Composing Color: Paintings by Alma Thomas provides an intimate view of Alma Thomas' evolving artistic practices during her most prolific period from 1959 to her death in 1978.