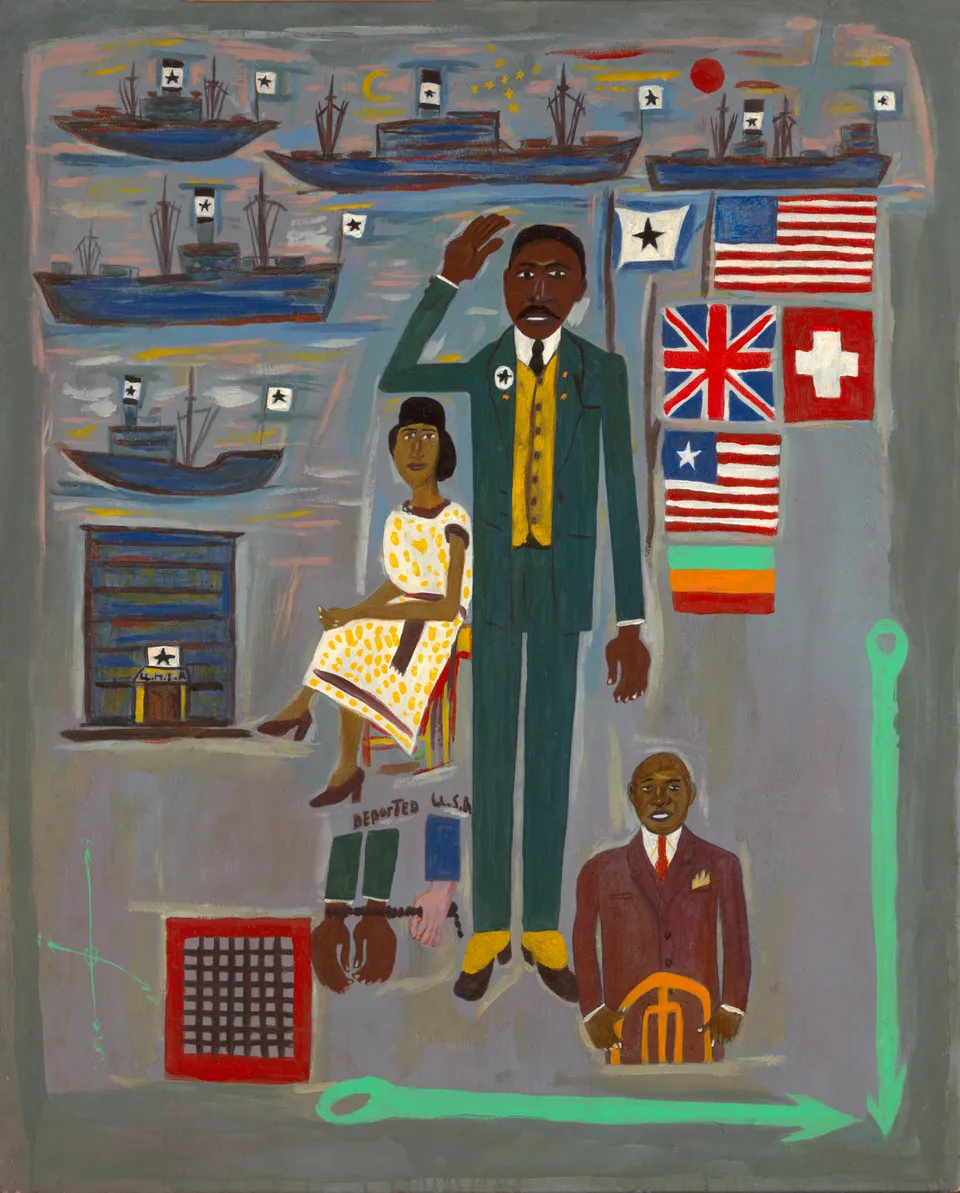 Copied
William H. Johnson,
Marcus Garvey
, ca. 1945, oil on paperboard, Smithsonian American Art Museum, Gift of the Harmon Foundation, 1967.59.648
Title

Marcus Garvey

Artist

Dimensions

35

3

⁄

4

x

28

7

⁄

8

in. (

90

.

8

x

73

.

4

cm.)

Credit Line

Gift of the Harmon Foundation

Mediums

Mediums Description

oil on paperboard

Classifications

Keywords

Occupation — other — reformer
Figure group
Portrait male — Garvey, Marcus
History — United States — Black History
Architecture — boat

Object Number

1967.59.648
In 1914, Jamaica-born Marcus Garvey (1887--1940) read Booker T. Washington's autobiography Up from Slavery. It raised troubling questions for him. "Where is the Black man's government?" he wondered. "Where is his country?" The book prompted Garvey to establish the Universal Negro Improvement Association (UNIA). In Harlem in 1916, his message of economic and cultural independence and unity struck a chord among people of African heritage. By 1920 UNIA had tens of thousands of members throughout the United States and abroad. UNIA-affiliated restaurants, shops, and store-front factories flourished in Harlem, and Garvey established the Black Star shipping line as part of his Back to Africa philosophy.
Johnson showed Garvey as an orator, his wife seated at his side. Ships bearing Black Star Line flags float above an image of UNIA's headquarters. Below, a barred window, handcuffed wrists, and the words "deported U.S.A." signal the end of Garvey's time in New York. Charged with mail fraud in connection with the sale of Black Star stock and the object of a politically motivated investigation by the young J. Edgar Hoover, Garvey was deported to Jamaica in 1927.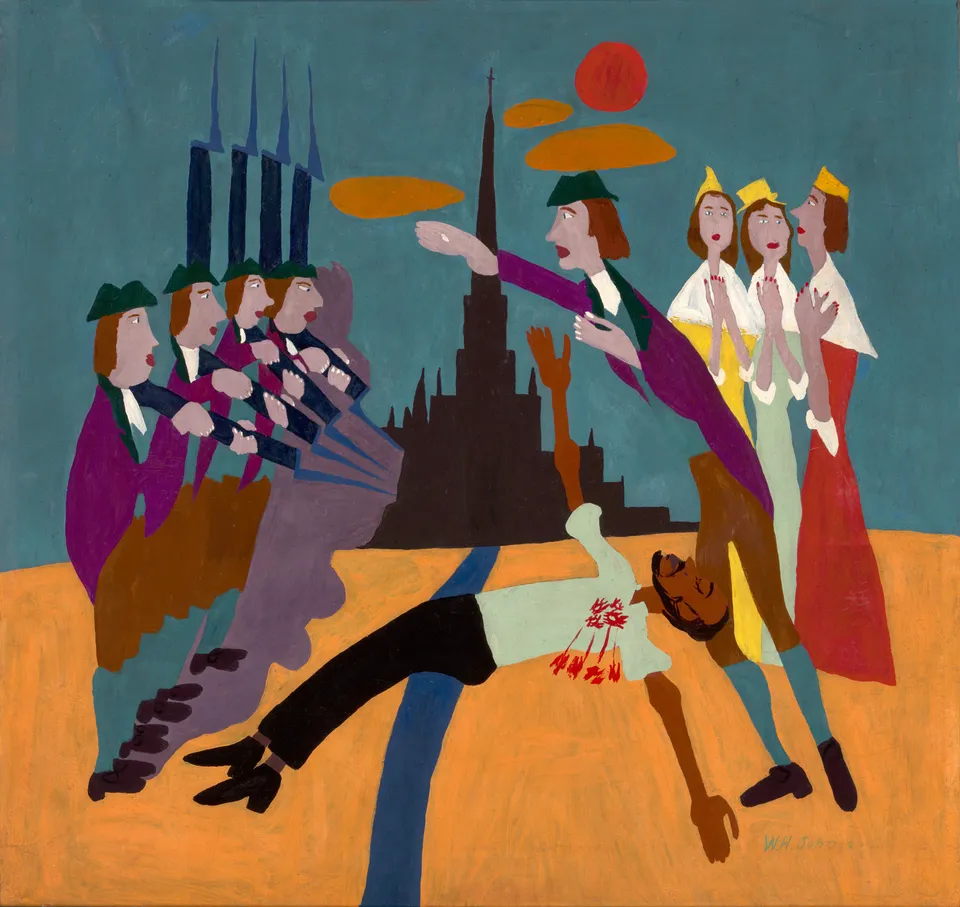 October 13, 2023
–
February 25, 2024
William H. Johnson's Fighters for Freedom series from the mid-1940s is a tribute to African American activists, scientists, teachers, and performers as well as international heads of state working to bring peace to the world. The exhibition Fighters for Freedom: William H. Johnson Picturing Justice is drawn entirely from the collection of more than 1,000 works by William H. Johnson given to the Smithsonian American Art Museum by the Harmon Foundation in 1967 and reminds us that individual achievement and commitment to social justice are at the heart of the American story.