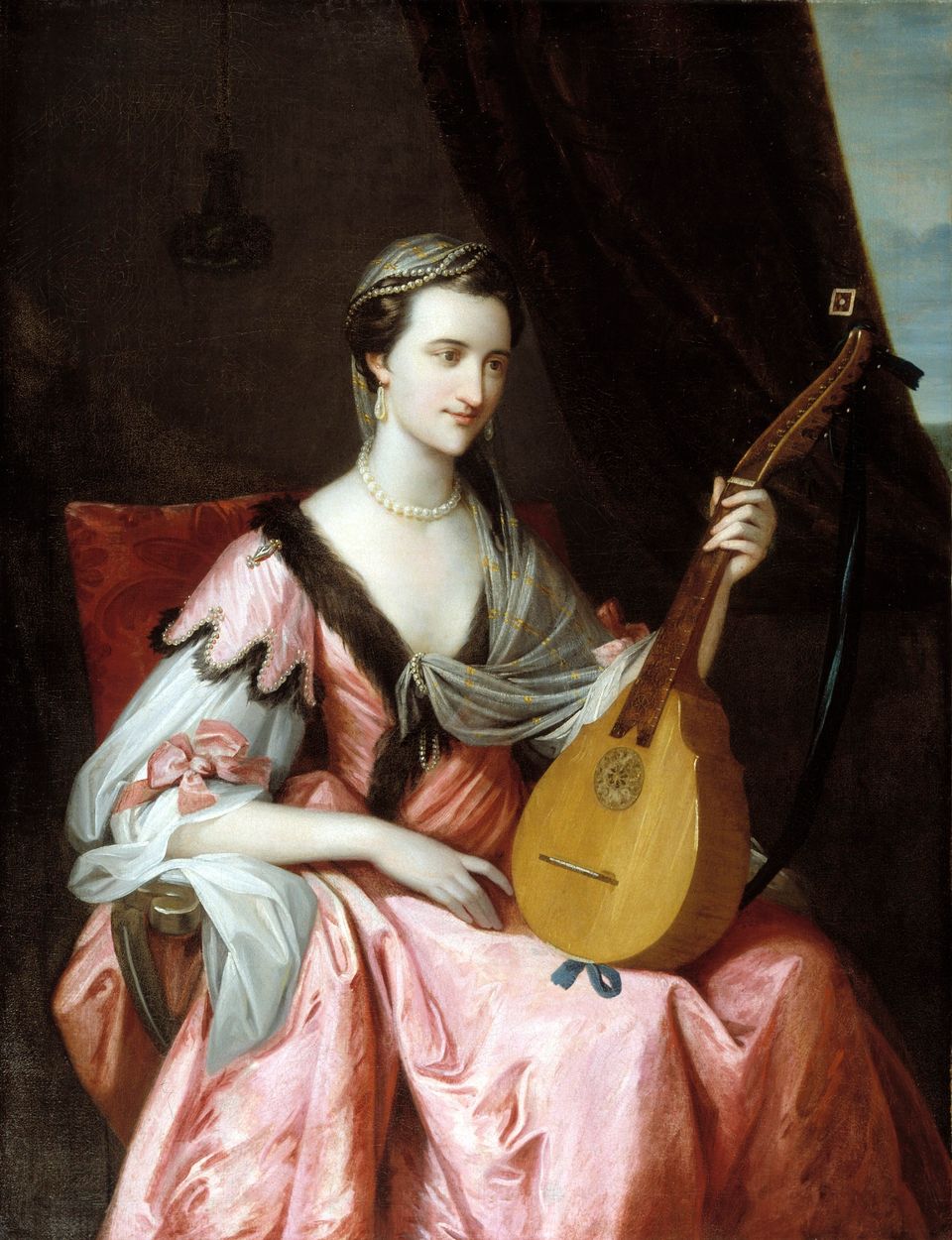 Copied
Benjamin West,
Mary Hopkinson
, ca. 1764, oil on canvas, Smithsonian American Art Museum, George Buchanan Coale Collection, 1926.6.1
Title

Mary Hopkinson

Location

Dimensions

50

3

⁄

8

x

38

1

⁄

8

in. (

127

.

8

x

96

.

9

cm)

Credit Line

George Buchanan Coale Collection

Mediums

Mediums Description

oil on canvas

Classifications

Keywords

Performing arts — music — guitar
Portrait female — Hopkinson, Mary — waist length

Object Number

1926.6.1
Mary Hopkinson was the wife of Dr. John Morgan, chief surgeon of the Continental army and founder of the University of Pennsylvania Medical School. In a letter to his mother-in-law, Morgan praised his wife as "an excellent companion at all times . . . full of spirits." In this portrait, Mary holds a mandolin, a fashionable instrument for aristocratic ladies. She wears a lavish pink satin gown with a sable collar and pearls that adorn her sleeves and hair. This outfit was not typical dress for colonial women, but was invented by the artist to conjure eighteenth-century European tastes for all things related to the "Orient." (Reinhardt, "The Work of Fancy and Taste," Dress, vol. 29, 2002) Benjamin West painted this portrait from a miniature of Mary that her husband brought with him during his visit to London in 1764.