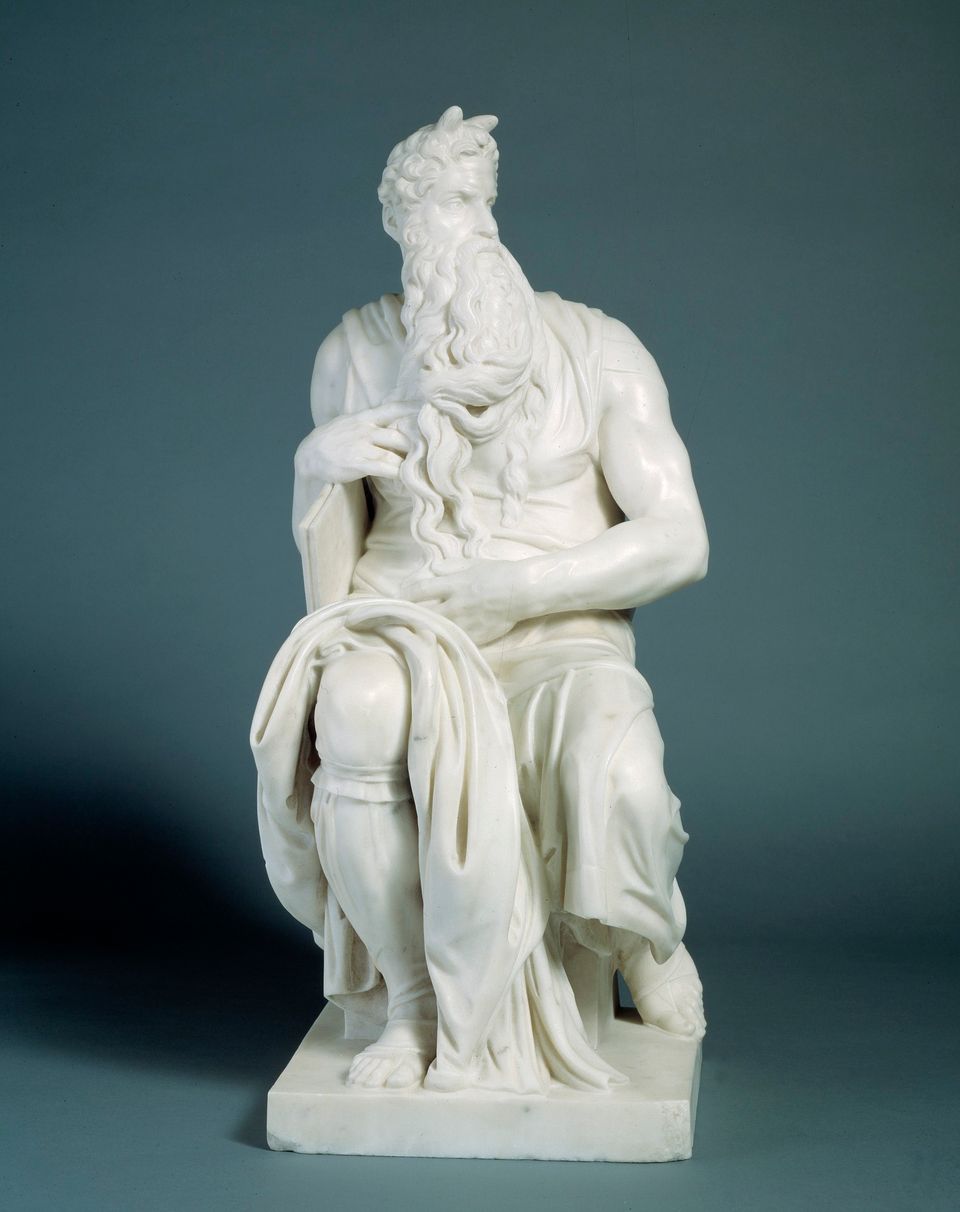 Copied
Edmonia Lewis, Michelangelo,
Moses (after Michelangelo)
, 1875, marble, Smithsonian American Art Museum, Gift of Mr. and Mrs. Alfred T. Morris, Jr., 1984.149.1
Title

Moses (after Michelangelo)

Location

Dimensions

26

3

⁄

4

x

11

1

⁄

2

x

13

5

⁄

8

in. (

68

.

0

x

29

.

2

x

34

.

6

cm.)

Credit Line

Gift of Mr. and Mrs. Alfred T. Morris, Jr.

Mediums

Mediums Description

marble

Classifications

Highlights

Keywords

Religion — Old Testament — Moses

Object Number

1984.149.1
Edmonia Lewis developed her skills in Rome by copying classical sculptures. These copies would often be sold to American tourists, providing a much-needed source of income. The original sculpture of Moses by Michelangelo, completed around 1515, stands in the tomb of Pope Julius II in St. Peter's Basilica in Rome. To a black female sculptor, the opportunity to emulate such an exalted artist's work must have meant a great deal. The figure of Moses himself may also have been an inspiration. By rescuing the Israelites from Egypt, Moses exemplified the desire for freedom felt by many blacks during the nineteenth century.
Luce Object Quote
"I thought I knew everything when I came to Rome, but I soon found I had everything to learn." Edmonia Lewis, quoted in Romare Bearden, A History of African-American Artists, 1993