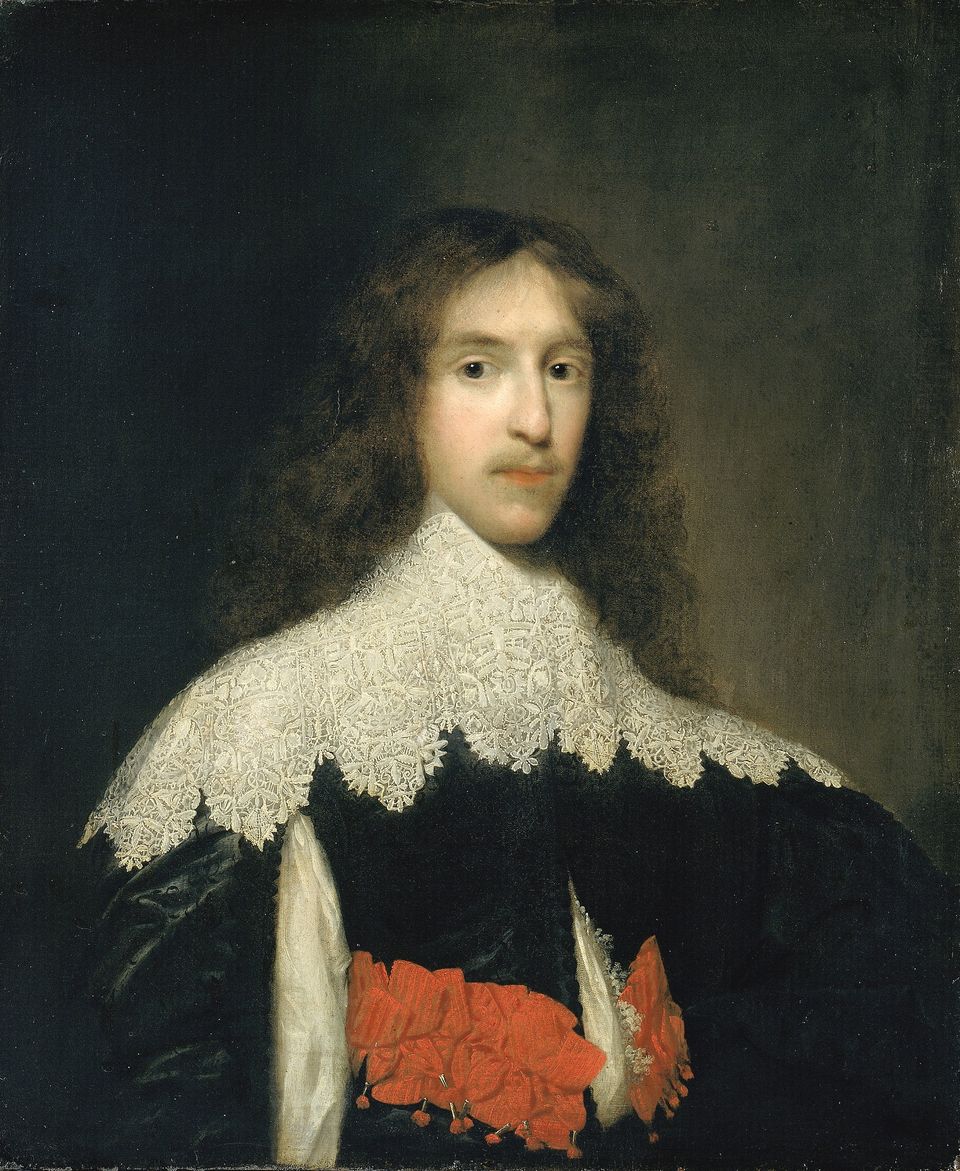 Copied
Cornelius Johnson,
Portrait of a Gentleman
, ca. 1635-1640, oil on canvas, Smithsonian American Art Museum, Bequest of Mabel Johnson Langhorne, 1956.11.27
Title

Portrait of a Gentleman

Artist

Location

Dimensions

sight

29

1

⁄

2

x

24

1

⁄

2

in. (

74

.

9

x

62

.

2

cm.)

Credit Line

Bequest of Mabel Johnson Langhorne

Mediums

Mediums Description

oil on canvas

Classifications

Keywords

Portrait male — unidentified
Occupation — other — aristocrat

Object Number

1956.11.27
When this portrait entered the Smithsonian it was thought to be a posthumous image of Henry, Prince of Wales, who died in 1612. Curators questioned this identification after comparing it to life portraits of the prince, whose features differ noticeably from those of this man. But the sitter's long hair, lace collar, and elaborate sleeves mark him as a cavalier, a supporter of the king in the civil war that eventually drove Cornelius Johnson to Holland. When the portrait was painted, Johnson was still in England, where he held the distinction of "his Majesty's servant in the quality of Picture drawer." (Shaw,
The Seventeenth-century Gaze
, 1987) This painting came to the Smithsonian through Ralph Cross Johnson, who worked as an attorney in Maine and in Washington. Johnson built an impressive collection of European and American art, which he bequeathed to the National Collection.