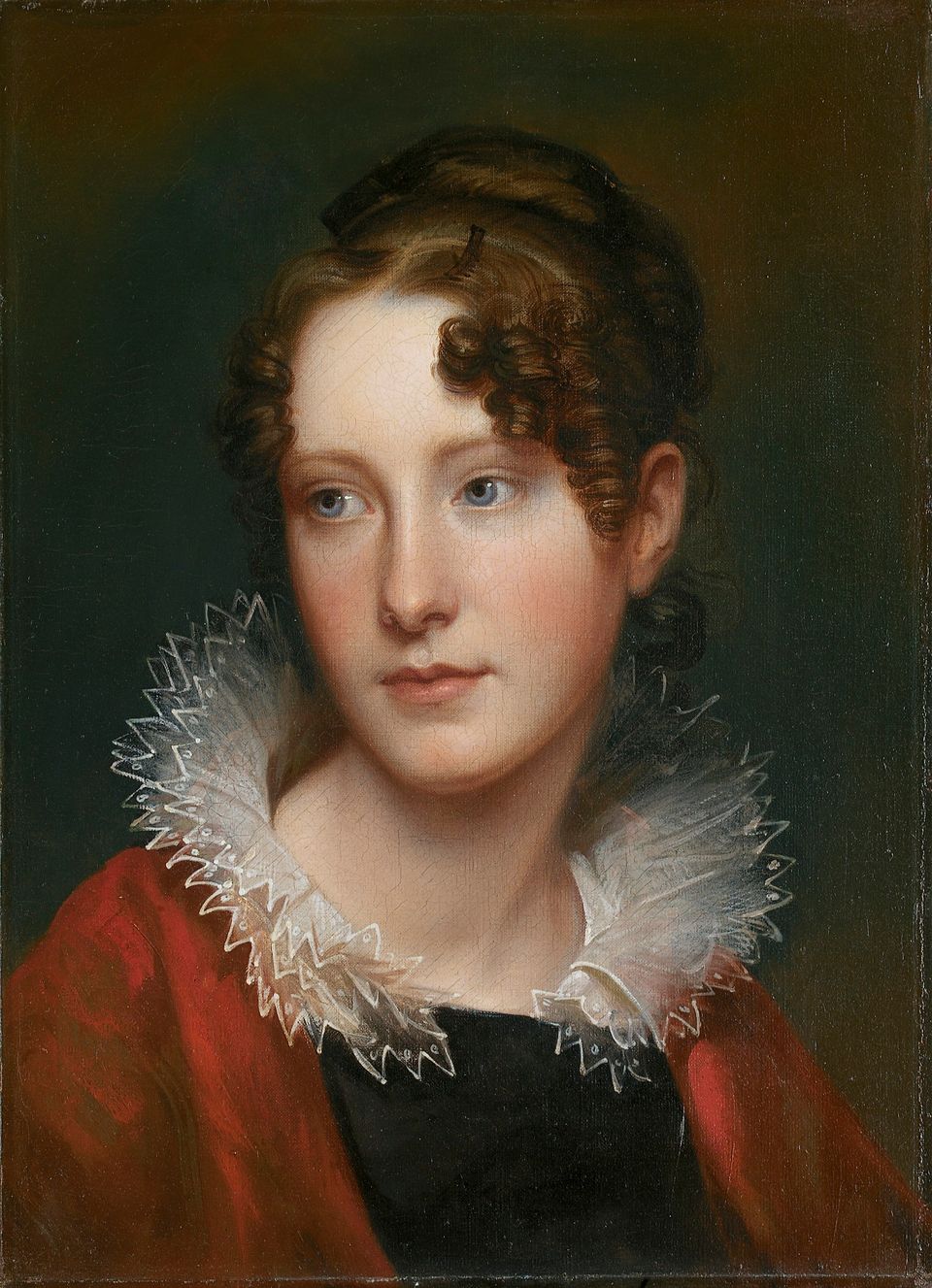 Copied
Rembrandt Peale,
Portrait of Rosalba Peale
, ca. 1820, oil on canvas, Smithsonian American Art Museum, Museum purchase, 1978.71
Title

Portrait of Rosalba Peale

Artist

Dimensions

20

x

14

5

⁄

8

in. (

50

.

8

x

37

.

0

cm.)

Credit Line

Museum purchase

Mediums

Mediums Description

oil on canvas

Classifications

Keywords

Portrait female — Peale, Rosalba — bust
Occupation — art — artist

Object Number

1978.71
Rembrandt Peale tutored his daughter Rosalba (1799-1874) in art and raised her as an independent and strong-minded woman. Author and critic John Neal wrote that "Her mind is excellent. Her father has always taught her to think for herself, to reason, and to be firm, without wrangling or argument, in the expression of her opinions." (Miller,
Rembrandt Peale, 1778-1860, A Life in the Arts
, 1985) Although "Rosa" had many suitors, she refused to wed "the everyday man" and did not marry until she was sixty-two years old. In this portrait, made when she was in her early twenties, Rosalba's pensive expression conveys the alert mind and thoughtful conversation that won the admiration of others.