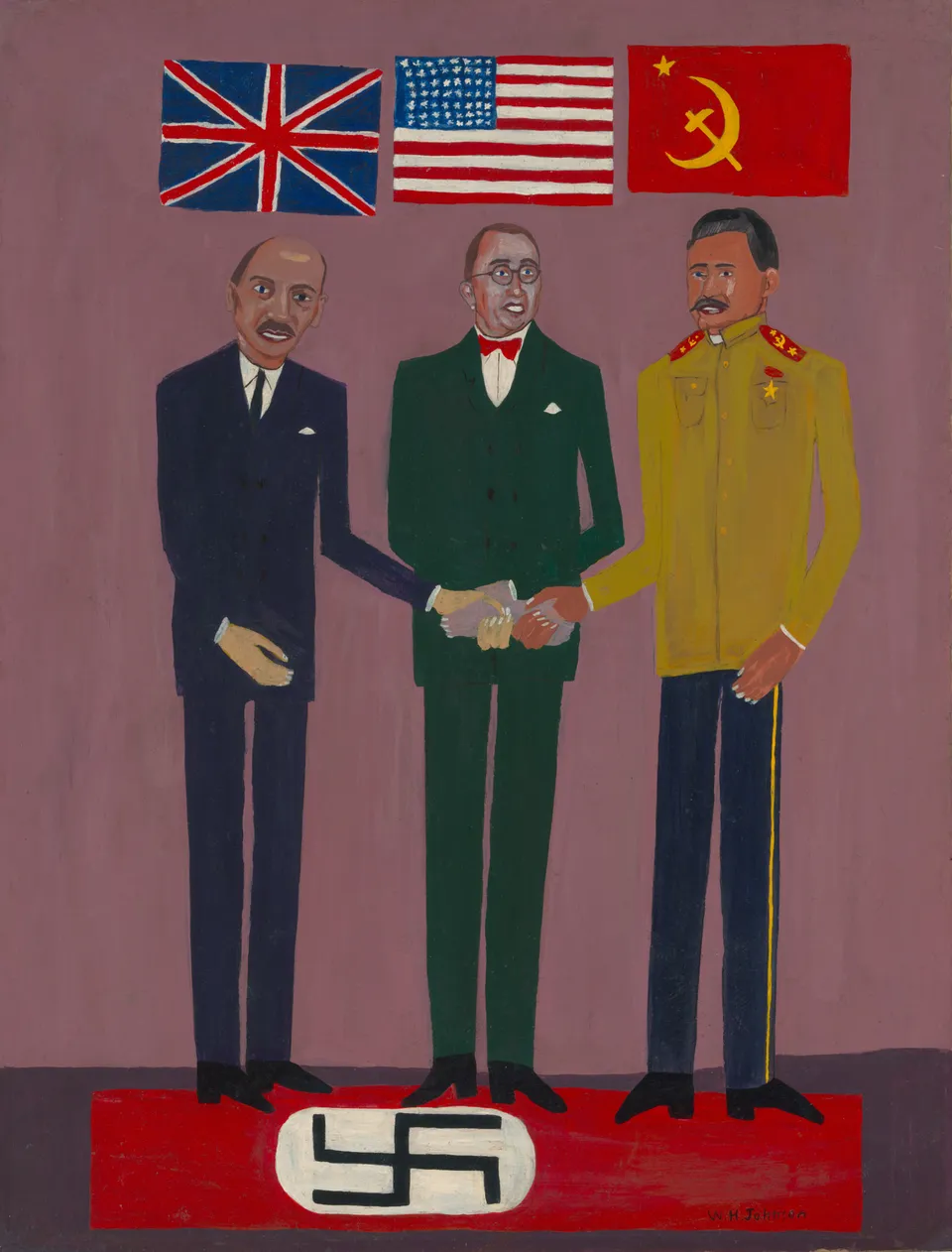 Copied
William H. Johnson,
Potsdam Meeting
, ca. 1945, oil on paperboard, Smithsonian American Art Museum, Gift of the Harmon Foundation, 1967.59.655
Title

Potsdam Meeting

Artist

Dimensions

37

1

⁄

2

x

28

1

⁄

2

in. (

95

.

4

x

72

.

4

cm)

Credit Line

Gift of the Harmon Foundation

Mediums

Mediums Description

oil on paperboard

Classifications

Keywords

Figure group
Portrait male — Atlee, Clement — full length
Portrait male — Truman, Harry — full length
Object — other — flag
Portrait male — Stalin, Joseph — full length
History — United States — Potsdam Conference

Object Number

1967.59.655
Johnson presented the image of three world leaders--U.S. President Harry Truman (center), Soviet Premier Joseph Stalin (right), and British Prime Minister Clement Attlee (left) --joining hands in victory and standing on a Nazi flag. The three met in Potsdam, Germany, in July and early August 1945 to discuss the terms of the peace after Germany's surrender on May 8. When leaders of the three countries had met in Yalta the previous February, they began laying out terms of a postwar peace. But the cast of characters at Potsdam was new. Truman replaced Franklin Roosevelt, who had died in April, and Attlee replaced Churchill midway through the meeting when the results of his recent landslide victory were announced. But much was still at stake. Although Germany had surrendered, the conflict in Asia continued. Just days after the Potsdam meeting, the United States dropped an atomic bomb on the city of Hiroshima. After a second bomb decimated Nagasaki, the war in the Pacific ended.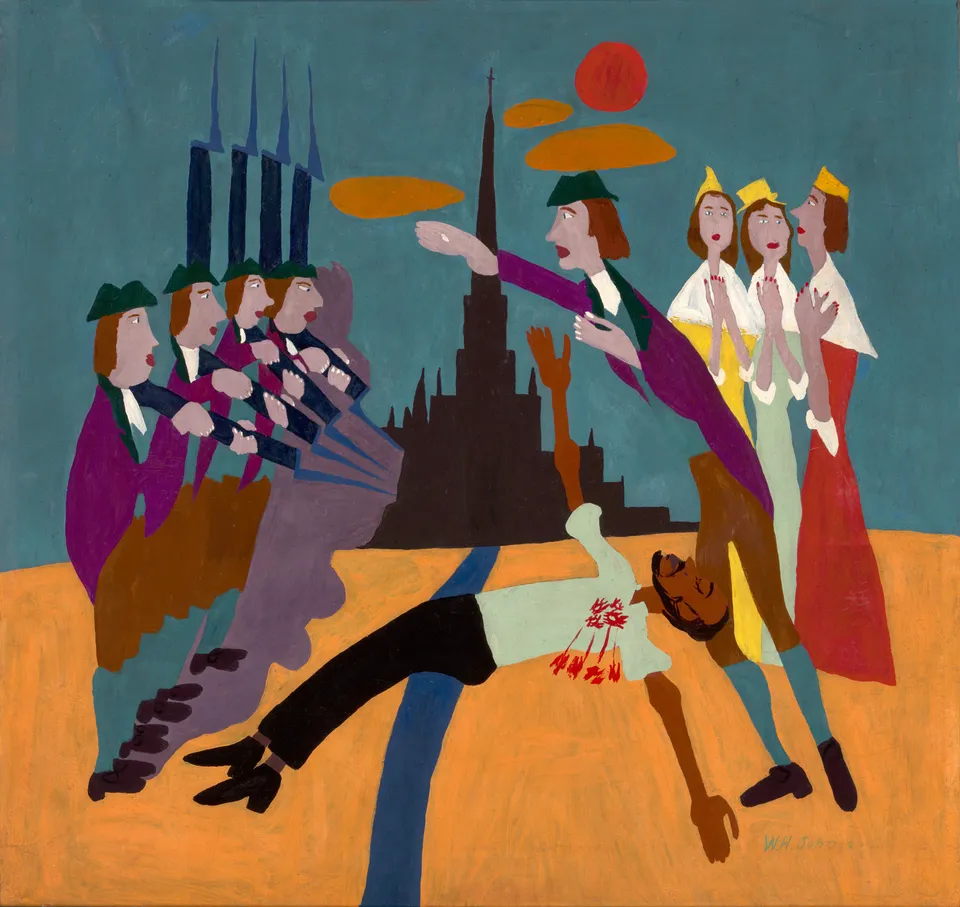 October 13, 2023
–
February 25, 2024
William H. Johnson's Fighters for Freedom series from the mid-1940s is a tribute to African American activists, scientists, teachers, and performers as well as international heads of state working to bring peace to the world. The exhibition Fighters for Freedom: William H. Johnson Picturing Justice is drawn entirely from the collection of more than 1,000 works by William H. Johnson given to the Smithsonian American Art Museum by the Harmon Foundation in 1967 and reminds us that individual achievement and commitment to social justice are at the heart of the American story.