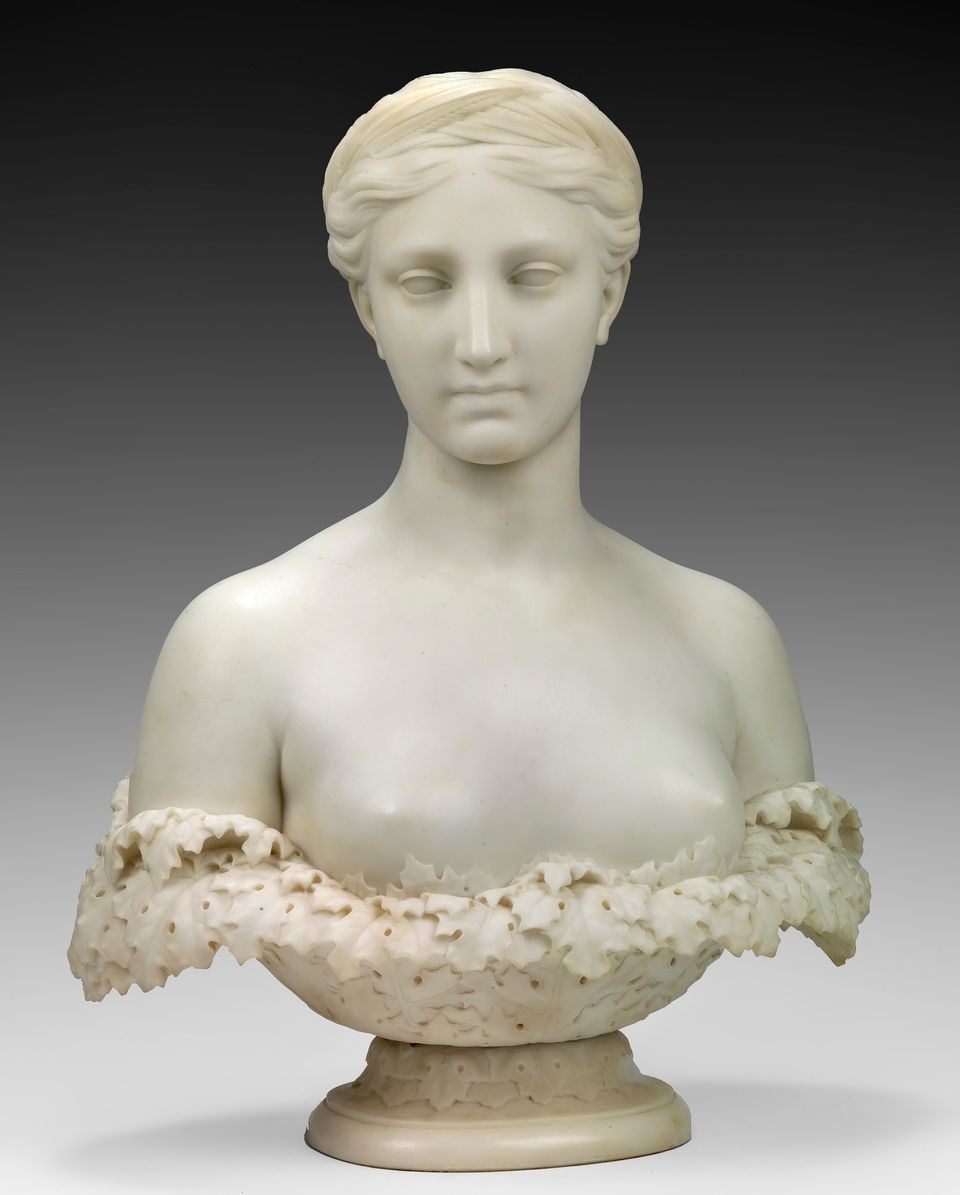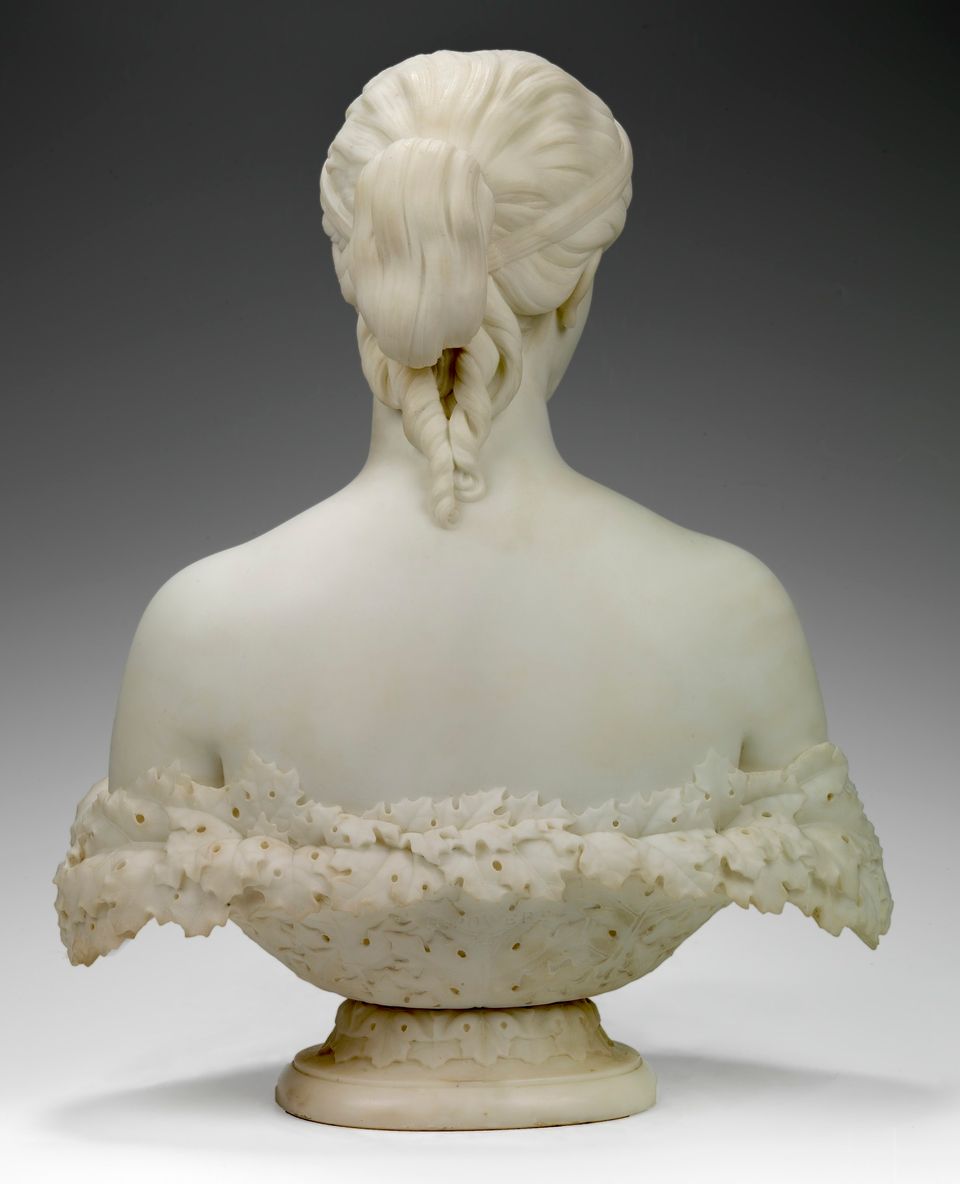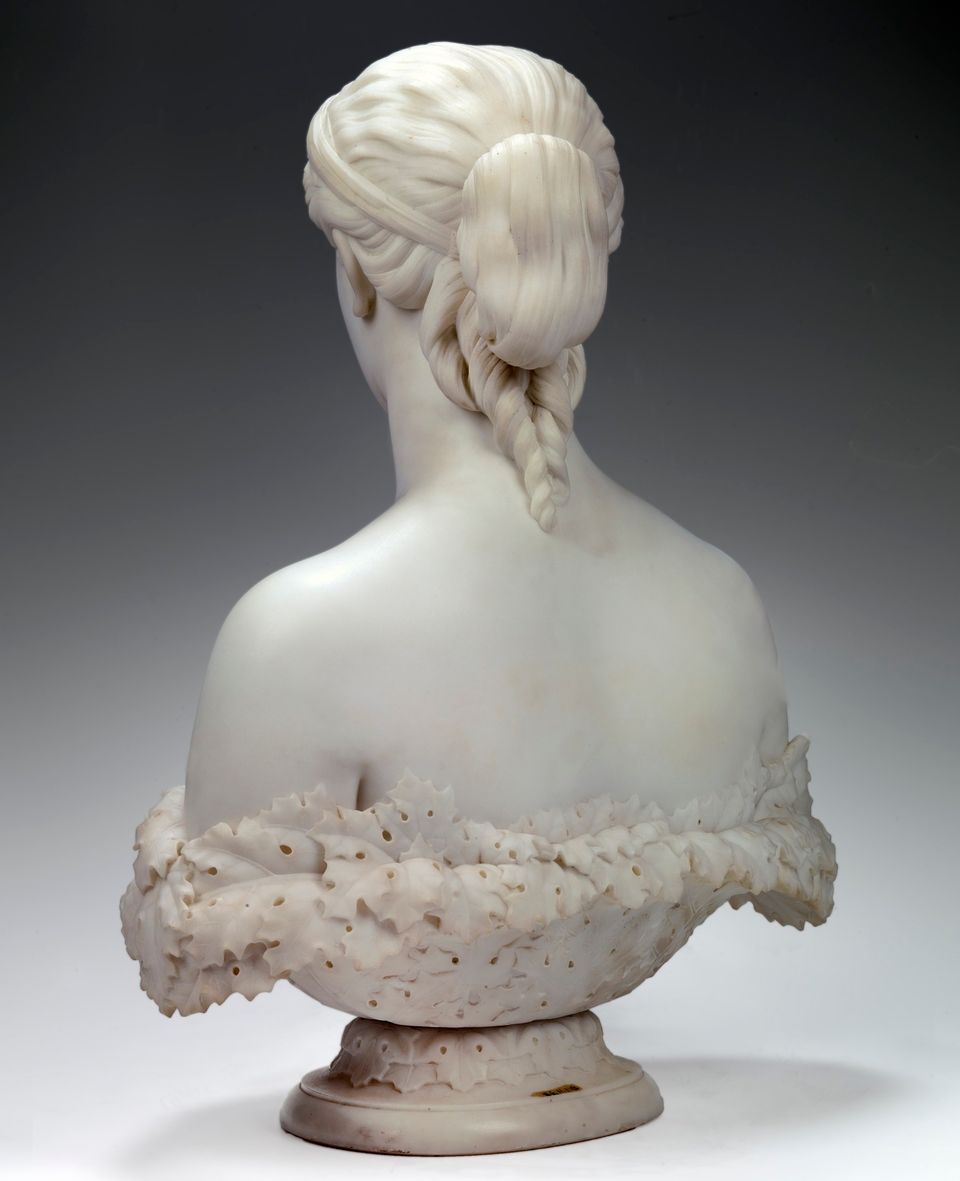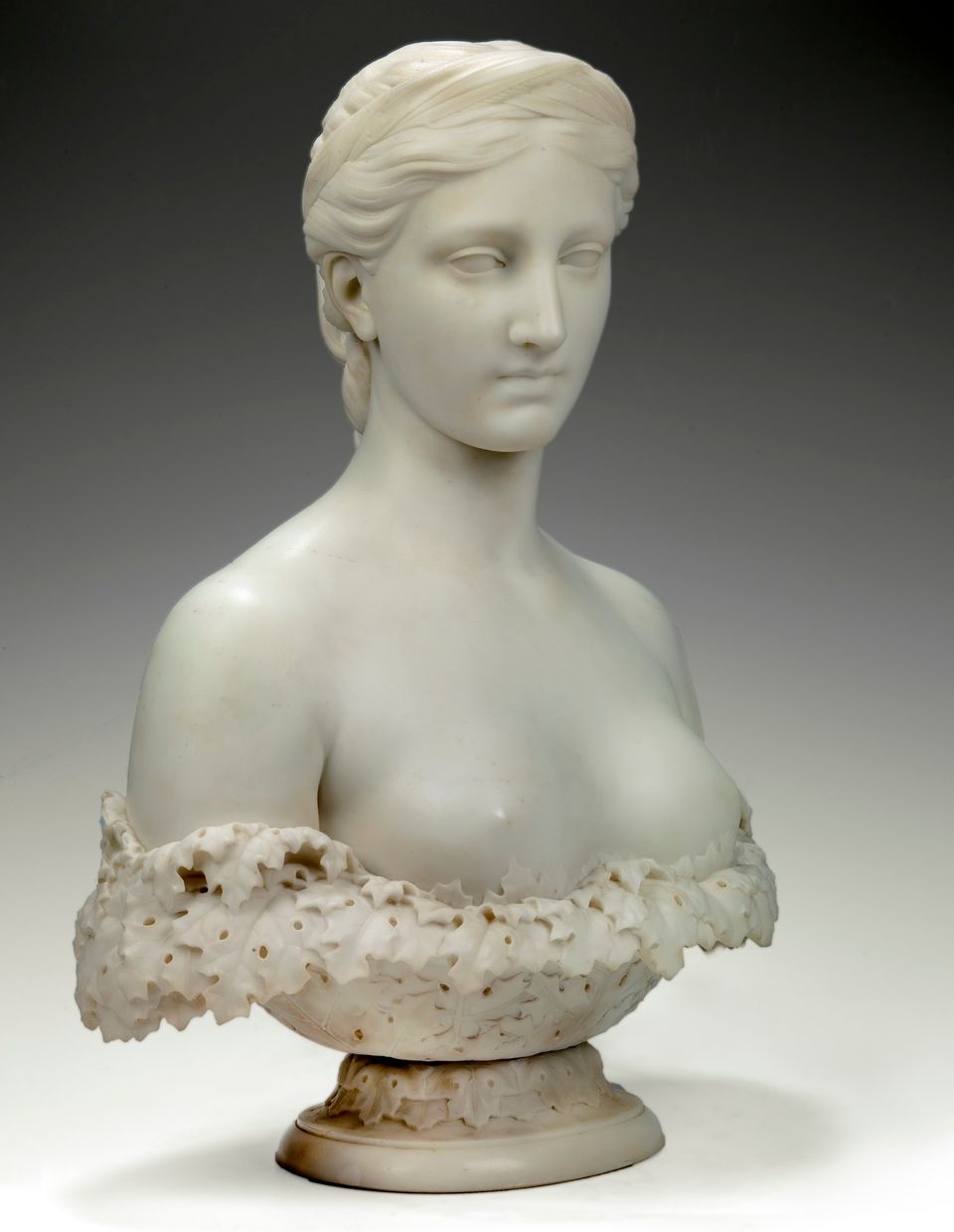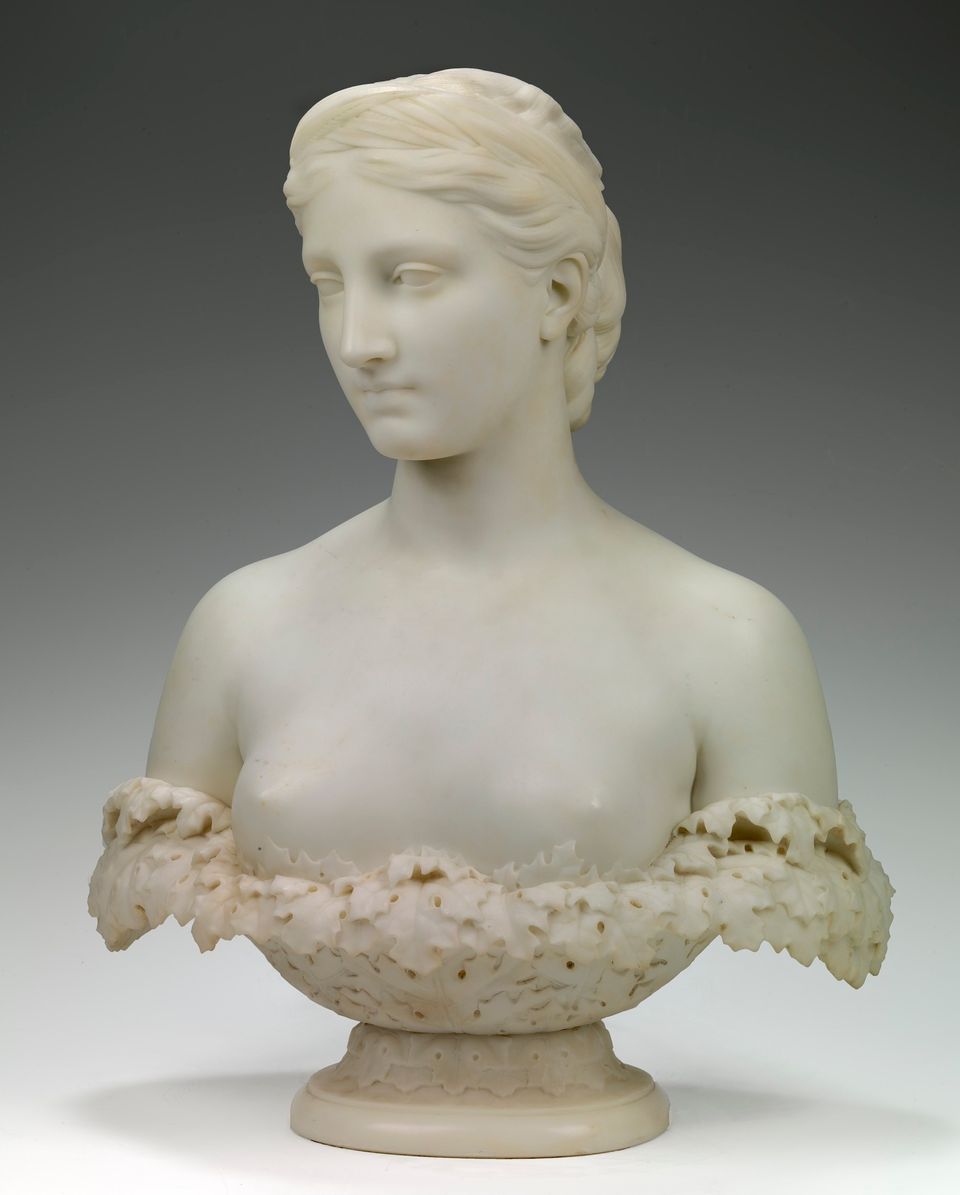 Copied
Hiram Powers,
Proserpine
, 1839-1873, marble, Smithsonian American Art Museum, Gift of Mrs. George Cabot Lodge, 1926.11.1
Title

Proserpine

Artist

Location

Dimensions

25

x

20

x

11

in. (

63

.

5

x

50

.

8

x

27

.

9

cm)

Credit Line

Gift of Mrs. George Cabot Lodge

Mediums

Mediums Description

marble

Classifications

Keywords

Mythology — classical — Proserpine

Object Number

1926.11.1
Proserpine (or Persephone) is a character from Greek mythology who was forced to spend part of every year in the underworld. Her absence from the earth was believed to cause winter, while her return brought spring. Hiram Powers modeled the original bust of Proserpine to include an elaborate woven basket filled with flowers. This proved too time-consuming and expensive to carve, however, and it was changed to a simple arrangement of acanthus leaves. Proserpine was replicated more than any other work produced by an American sculptor during the nineteenth century, and Powers's studio carved more than three hundred copies.