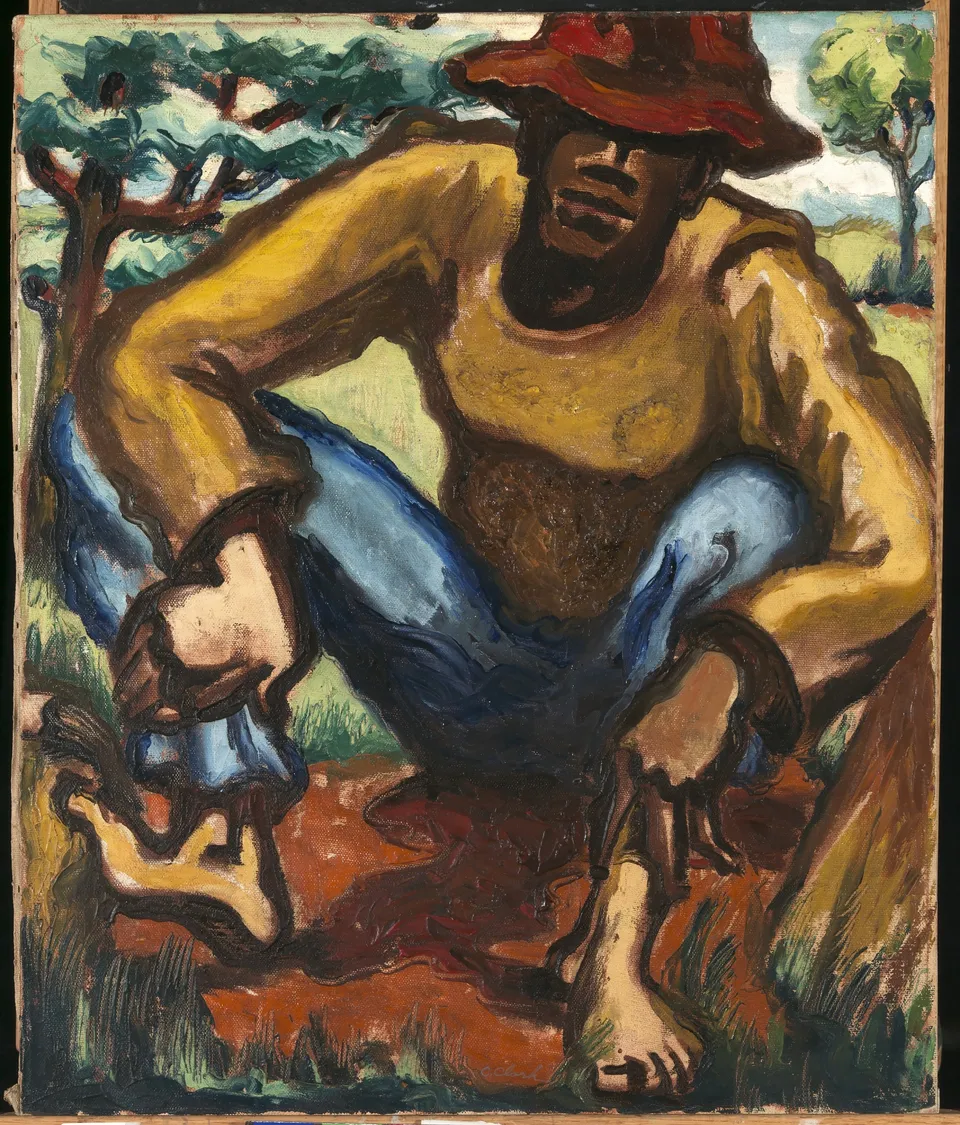 Copied
Claude Clark,
Resting
, 1944, oil on canvas,
30
x
25
in. (
76
.
2
x
63
.
4
cm.), Smithsonian American Art Museum, Gift of the Harmon Foundation, 1967.57.32
Title

Resting

Artist

Dimensions

30

x

25

in. (

76

.

2

x

63

.

4

cm.)

Credit Line

Gift of the Harmon Foundation

Mediums

Mediums Description

oil on canvas

Classifications

Keywords

Dress — accessory — hat
Landscape
Figure male — full length
State of being — mood — weariness
African American

Object Number

1967.57.32
The title, Resting, coupled with the man's bare feet and everyday clothes, suggest that he is taking a momentary break from farm work. Although his eyes are hidden by a red hat, his face is attentive as he regards the unseen viewer. The palette of ochres, blues, reds, and greens and the loose shapes of his body and the landscape behind him are liberally laid down with a palette knife. Although Clark was born in Georgia, where his father worked as a tenant farmer, his family was part of the great migration of African Americans who moved from rural southern towns to the urban North in the 1920s.
African American Art: Harlem Renaissance, Civil Rights Era, and Beyond, 2012