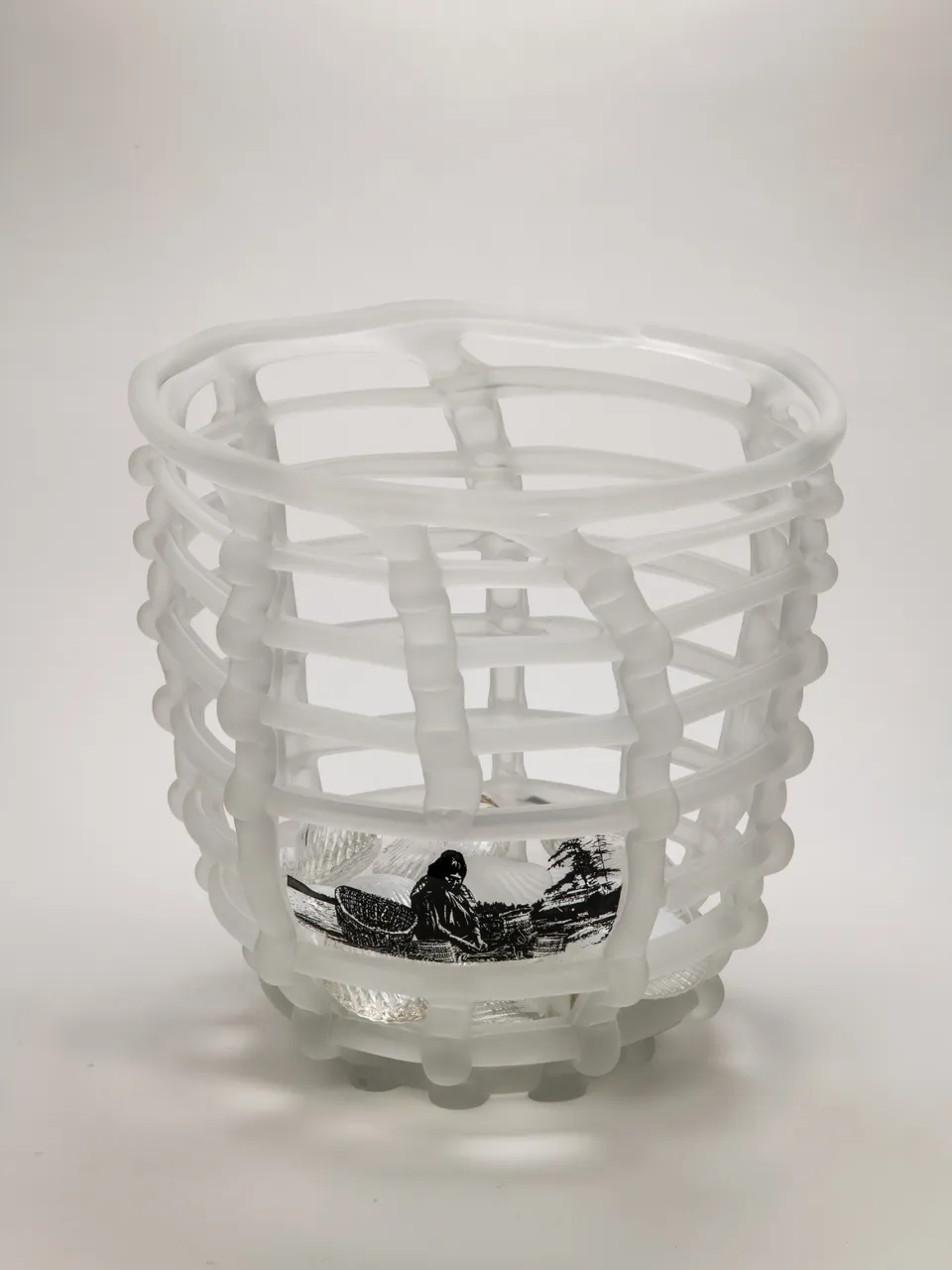 Copied
Marvin Oliver,
Salish Clam Basket
, 2008, glass, basket:
17
3
⁄
4
x
18
1
⁄
8
x
19
1
⁄
4
in. clams, each approx:
2
1
⁄
4
x
4
1
⁄
4
x
4
1
⁄
2
in., Smithsonian American Art Museum, Gift of Sharon Karmazin, 2021.28
Title

Salish Clam Basket

Artist

Location

Dimensions

basket:

17

3

⁄

4

x

18

1

⁄

8

x

19

1

⁄

4

in. clams, each approx:

2

1

⁄

4

x

4

1

⁄

4

x

4

1

⁄

2

in.

Credit Line

Gift of Sharon Karmazin

Mediums

Mediums Description

glass

Classifications

Object Number

2021.28
Marvin Oliver created this glass basket to resemble the open-weave clam baskets made by the Salish peoples of the Pacific Northwest Coast. The open form allows sand and water to pass through while retaining the clams. Oliver, from the Quinault Indian Nation of Washington state, incorporated Northwest Coast designs into his art, which ranged from carving and sculpting to glass and printmaking. Staying true to the original basket form, he nestled clear and opaque glass clams in the bottom. Likewise, Oliver paid tribute to the basket artists of the region by adding a glass etching of a Salish woman with her baskets.
This Present Moment: Crafting a Better World, 2022
A large basket stands about seventeen inches tall and approximately nineteen inches wide. It is made from frosted white glass and mimics the shape of a Salish clamming basket. Sparsely spaced vertical and horizontal glass ribs weave and intertwine to create the basket's shape. There are large gaps left between the intertwined ribs, theoretically allowing water to flow out while holding the clams inside the basket.
At the bottom of the vessel sit thirteen glass clams. Some of the clams are made from the same frosted white glass as the basket. Other clams are made of clear glass. Occupying one large gap near the bottom of the basket, an etching in black ink stands out against the icy white sculpture. The etching depicts a woman on the shore with her clamming basket.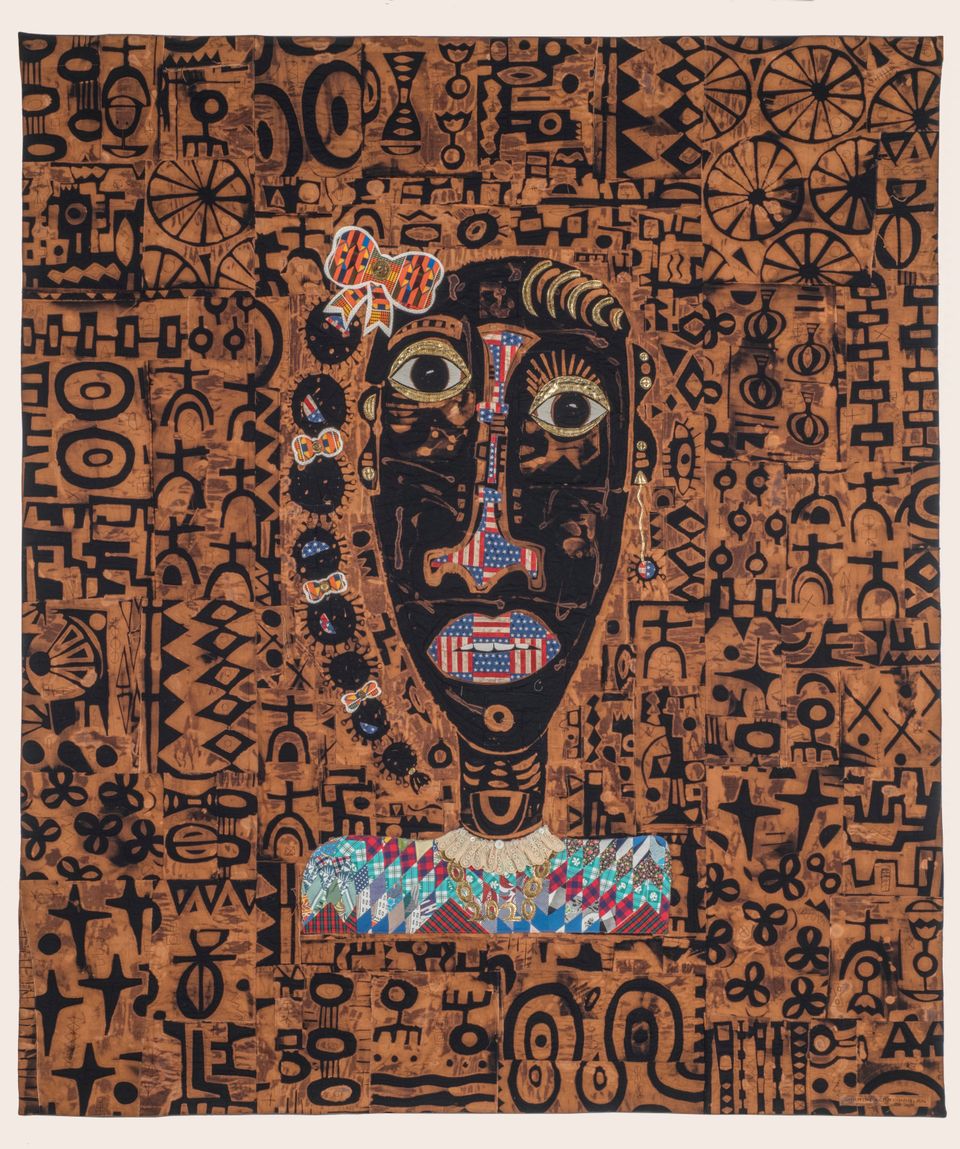 May 13, 2022
–
April 2, 2023
This Present Moment: Crafting a Better World showcases the dynamic landscape of American craft today. The exhibition highlights the role that artists play in our world to spark essential conversations, stories of resilience, and methods of activism—showing us a more relational and empathetic world. It centers more expansive definitions and acknowledgments of often-overlooked histories and contributions of women, people of color, and other marginalized communities.